Join 773 other teachers around New Zealand who are making more money through teaching thanks to NZ Music Teachers Online
Features of NZ Music Teachers Online
Your very own page on New Zealand's top ranking music teacher directory on Google (try searching for your instrument in your city!).
Photos of you on your page with a bold customisable banner
Clear contact information so students can contact you directly
Appear in search results for as many intruments or services you provide
Student testimonials (Featured and Professional only).
Login and manage your page yourself
No referral fees! You make all the money from your lessons - as you should!
Start creating your page!
*please note the site is no longer free to join for new memebers, see plan options below
Teacher Testimonials
---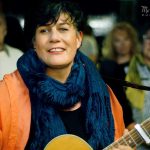 My only marketing strategy for teaching singing is via the New Zealand music teachers online site. Though I have a website I still direct people straight to it because of the layout and the succinct format for providing information. I think it's reassuring for potential students to look me up and other teachers to find the right match for them. It saves me time describing how and what I offer in phone call enquiries and gives them the opportunity to learn and compare teachers values and strategies. I find it super easy to upload relevant information and change anything when I need to and the support I've received has been super straight forward. I feel very fortunate to be supported in this way when there's always so much to do when it comes to preparing for teaching. I highly recommend NZMTO for its consistency, accessibility and ease. Couldn't be happier!
- Lisa Tui Jonathan
---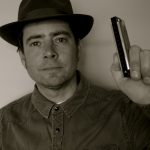 NZ Music Teachers online is a great NZ site and resource. Everything you need is in one place.
Not only do I get a lot of enquiries and students via NZMTO, but it is also my number one site to send people to when anyone talks to me about learning any instrument.
NZ Music Teachers online makes it easy to help the right student find the right teacher - in any location.
- David Thorpe
Plan Options
Premium Plan
$40 Per Year
Most Popular
---
Appear in instrument and location searches
Google SEO support
Your own address:
nzmusicteachers.co.nz/your-name
A picture of you in all search results and on your page
Social Media Promo on Facebook and Instagram
Featured Plan
$100 Per Year
---
All the Premium features plus:
Appear randomly in the sidebar of the site
Appear randomly on the homepage
Professional Plan
$200 Per Year
---
All the Featured Plan features plus:
Appear at the top for your instrument
Appear at the top for your services
Appear at the top for your location
Your listing has a cool light-blue background and border
Recommended teacher section
all professional teachers rotate the very top spot for their service/location/instruments
Teacher Testimonials
---
I appreciate the Music Teachers website because it brings me up to date with technology! There was a time when I used the local newspapers to advertise my work and it use to work well, but not anymore. People are now into computers and Googling for things! So Thanks for creating a site that we as teachers can be a part of and present what we do to those around us. I have had several enquiries and have been able to sign up people from around my area.
- Mary Newland
---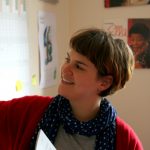 I took NZMTO for granted while I lived in Christchurch where I had studied music and had extensive connections in the teaching scene. When I moved to Wellington I had to initially rely entirely on NZMTO to connect me with prospective students in my new home and keep me afloat financially. The number of enquiries I've had via NZMTO has given me the reassurance that I can make a career as a professional musician while sites like this exist to support me.
- Lucy Macilquham