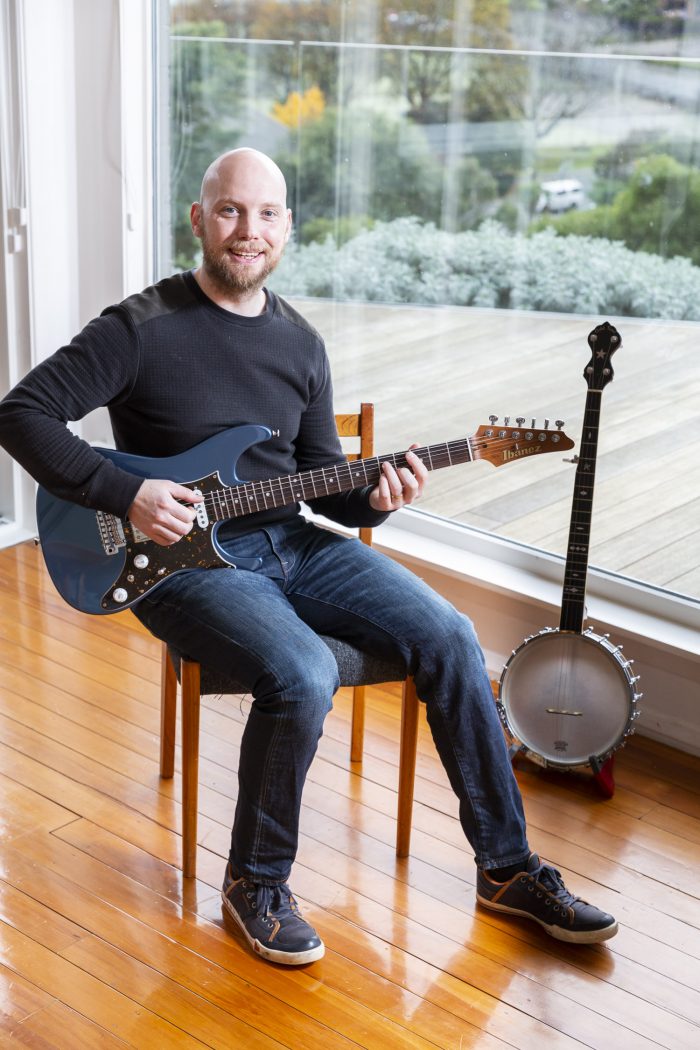 Christchurch
Guitar Lessons | Banjo Lessons, Ukulele Lessons | Theory Lessons, Jazz Improvisation Lessons, Online Lessons
---
Qualifications:

BA Hons Music (Jazz), London College of Music Grade 8 Distinction in Electric, Acoustic, Bass and Classical guitar. Grade 8 Distinction Music Theory.

Pricing:

Weekly Lessons $60-1hr, $50-45min and $35-30min , Casual and Group lessons also available. Please contact me for pricing.

Styles:

Acoustic, Blues, Rock, Latin, Country, Jazz, Slide, Modern Fingerstyle, Classical, Clawhammer Banjo, Bluegrass Banjo

Suitability:

All ages and levels welcomed
---
Bio
I have been playing Guitar for over 30 years and teaching since successfully completing my Music degree at Middlesex University London in 2007.
I am the NZ Rep for London College of Music and Registry of Guitar Tutor. I organise exams and the first point of contact if you wish to become a LCM guitar tutor or enter yourself or a student for face to face exams.
I am fully registered with RGT (Registry of Guitar Tutors) and LCM (London College of Music) and have been a member since 2007.
I am a accomplished Banjo player and have been playing Clawhammer Banjo for the last 15 years and have been Teaching Bluegrass the last 4 years.
In my time playing guitar I have been a finalist in the 'Admira International Young Classical Guitarist of The Year', Played in many bands ranging from cover bands to Jazz Ensembles. I have also played many solo gigs as a finger style guitarist around Wales and London.
---
Teaching Info
Teaching music has been a real passion of mine and I enjoy watching as my students progress from the beginnings of guitar and banjo to mastering the riff or a song they have always wanted to play.
I make the lessons fun and interesting with always a goal in mind for what the student wants and the feedback I get from students and parents are always positive in my approach to teaching.
I also incorporate all the essential skills that a guitarist or banjo needs to be able to work out by themselves a song they have heard without the music or compose a song that have in there head. Each lesson will always have an element of the essential skills so that you can create your own voice and style.
In each lesson I supply music and tab sheets professionally done using Sibelius Software, exercises to help you achieve your goals quicker and backing tracks so you can practice your lead or improvised solo.