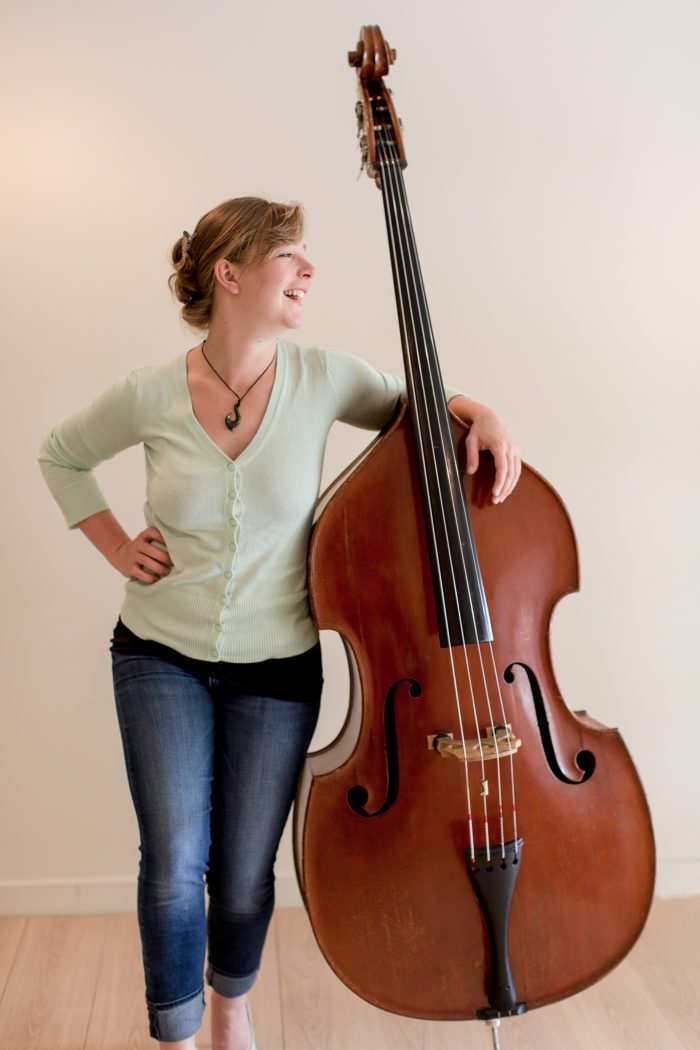 Wellington
Double Bass Lessons | Aural Lessons, Ensemble Coaching, Theory Lessons, Online Lessons
---
Qualifications:

BMUS, MMUS

Pricing:

$50-$80

Styles:

Classical

Suitability:

All ages, including absolute beginners. Please ask about small basses for children.
---
Bio
Alanna joined the New Zealand Symphony Orchestra at the beginning of 2019. She was born in the United States but grew up in the far north of New Zealand. She is a proud alumnus of iconic New Zealand music programmes including Whangarei Youth Music, Auckland Youth Orchestra and the NZSO National Youth Orchestra.
She completed her undergraduate degree at the San Francisco Conservatory of music with Scott Pingel and her Masters Degree with Timothy Pitts and Paul Ellison at Rice University, Houston. She was a Fellow with the Auckland Philharmonia Orchestra, the Sydney Symphony Orchestra for two years, and the Tanglewood Music Center for two seasons.
A passionate educator, Alanna teaches all ages and levels but has a particular passion for teaching beginners the double bass. She was a gymnastics coach for seventeen years and has an acute awareness of biomechanics and anatomy. This has inspired a new approach to introducing children to the bass, in a way that allows them to learn in the most ergonomic and efficient way possible. Alanna is co-founder of the Wellington Music Education Trust and Piccolo Bass, Wellington's double bass outreach program.
Alanna plays an 1884 French instrument that has been resident in Oriental Bay, Wellington since 1967 after sailing from Europe. It was passed on to Alanna in 2018 and now gets to be part of the NZSO after living just across the harbour for so many years.
---
Teaching Info
I teach a variety of repertoire, but what I teach depends on each student. When I start a student I prefer to use a mix of standard method books with some George Vance and Caroline Emery technique. I studied with Paul Ellison, a pedagogue who has a very ergonomic approach to teaching that I have also adopted. This ensures the student is able to adapt to the physical demands of the double bass. I supplement performance lessons with musicianship and theory work to make a well-rounded education for my students.
Financial assistance for instrument hire is available at Wellington Music Education's award page!
piccolobass.co.nz/wmet