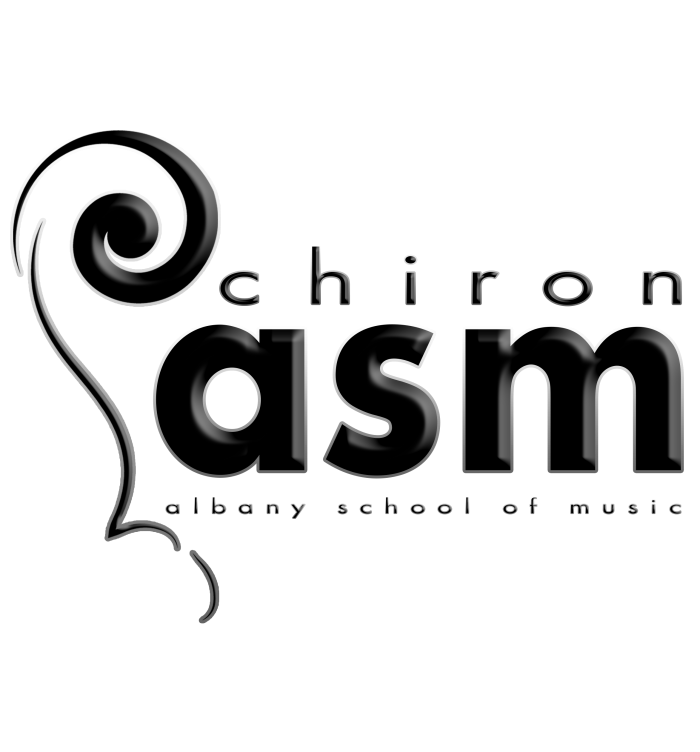 Auckland
Cello Lessons, Clarinet Lessons, Flute Lessons, Guitar Lessons, Guzheng Lessons, Piano Lessons, Percussion Lessons, Recorder Lessons, Saxophone Lessons, Singing Lessons, Violin Lessons, Viola Lessons | Aural Lessons, Ensemble Coaching, Theory Lessons, NCEA Music Tutoring
---
Qualifications:

All teachers have Bachelor Degree or higher qualifications and assessed by our School's Management Board. Our team includes 1 Professor, 1 Associate Professor, 1 Visiting Professor, and 7 Doctorate Degree instrumental teachers.

Pricing:

Contact ASM administration or visit our website for pricing details.

Styles:

Classical Music

Suitability:

All ages and all stages.
---
Bio
Remuera Music Academy and Albany School of Music are under the same management team from CHIRON Group New Zealand. Remuera Music Academy was established first in 2014, then Albany School of Music in 2017.
Our heads of departments and department coordinators are high profile teachers from universities and leading orchestras. They have the knowledge and experience to not only teach at a high level, but also provide teacher training and encouragement for the teachers within their departments. This peer support offers security for us, knowing that our teachers are supported and can be assisted with following and absorbing our whole school philosophy. We believe that our teacher training system will have a long-term impact on our school and the music industry.
We recognise the individual needs of each teacher and student, then work towards helping them to develop in their own way.
ABRSM holds two exams in the school for our students each year, and many of our students have gone on to perform in the ABRSM high achievers concerts. In the latest ABRSM graded exam results (June 2019), our school success rate was 83% distinction and 17% merit. Also, 30% of our students have received high achievement in the distinction grade. In October 2018 one of our students was the first in the world to receive full-marks in the ABRSM diploma exam. In July 2019, we had the youngest student to win the first prize in the Young Artist Competition from the Australian Flute Festival held by the Sydney Conservatorium of Music.
Exams and competitions are only a small part of the activities of the school. The walls of RMA and ASM are now covered with posters detailing the many school events which have taken place during the last 12 months: school trips to Queenstown, Sydney and Oxford, England, school holiday programmes, concerts, masterclasses given by international artists, the variety is enormous! The success is attributed to the support from the school's students, their parents, our departments and office staff.
---
Teaching Info
Apply to RMA
I
Select the instrument(s) you are interested in learning about. You can search our Music Departments to choose from our website. If you have any questions about learning at Chiron you can email info@asm.ac.nz for Albany School of Music enquiries or info@rma.ac.nz for Remuera Music Academy enquiries.
II
Apply an Interview with us via online application. You are also welcome to visit or call us at Albany School of Music or Remuera Music Academy.
III
The Interview is taken with the Department Head or Coordinator. This is a great opportunity for the student to let us know what their musical goals are and also ask us any more questions about learning in Chiron. From there, the Department Head or Coordinator and our admissions staff will speak to you about the suitable teachers and our offer of place.
IV
Upon receipt of your acceptance fee and the first term fee, the student's place will be confirmed. If for any reason you do not wish to accept the place offered to the student please contact our Office Supervisor, Martin Qi, on 5233133 within 7 days, so that we may offer this place to a student on our waiting list.
V
We look forward to welcome you to the Chiron family and are confident that students' time with us will be happy and successful!
Staff Bios:
Woodwinds
• Grace Liu – Head of School
Mrs. Grace Liu, who took the first place honor in flute major to admit in the School of Music in Zurich, Switzerland and then had great influences from Zurich principal flute Maria Goldschmidt and well-known flute professor Mario Ancillotti also from other masters such as Sir James Galway, Felix Reggli, Aurele Nicolet, Peter Lukas Graff, etc. with great honor. Mrs. Grace Liu has taken the role of principal flute played numerous classical symphonies, conducted several concerts in Europe and worked with a few well-known conductors in Lugano Conservatory Youth Symphony Orchestra, such as, Giorfio Bernasoni, Denis Fedeli. At the year of 2010, Mrs. Grace Liu worked with the well-known Switzerland pianist Ulrich Koela to conducted her own recital and participated a modernist works 'nine flute concert' with live recording in Lugano Broadcast Music Hall.
• Professor Uwe Grodd – Music Director & Head of Woodwinds Department
The New Zealand based German flautist and conductor Uwe Grodd first gained worldwide recognition when he won First Prize at the Cannes Classical Awards 2000 for the Best Eighteenth Century Orchestral Recording with his CD of Symphonies by J.B. Vanhal (8.554341). Two recordings of music by J N Hummel have received Editor's Choice in the Gramophone magazine (2004/2008). His recording of the complete works for piano and orchestra of Beethoven's longstanding friend Ferdinand Ries (1784-1838) with Christopher Hinterhuber began in 2003 and in 2013 the final volume received the IRR OUTSTANDING from the International Record Review. Performance highlights include eight concerts with the Mexico City Philharmonic, televised open-air concerts of the Handel Festival Halle, with a choir of 280 voices and the State Philharmonic Orchestra and a season in the Halle Opera House of Handel's opera Imeneo. Grodd has been involved in more than fifty commissions of new music and conducted the premières of the New Zealand operas Galileo by John Rimmer / Witi Ihimaera and Len Lye: The Opera, by Eve de Castro-Robinson / Roger Horrocks. For four years he was Artistic Director of the International Music Festival NZ. A graduate of Mainz University, Germany, he studied with teachers of international repute, including, André Jaunet, Robert Aitken and Sergiu Celibidache. He is Professor of Flute and Conducting at the University of Auckland, New Zealand.
• Dr. Melody Lin – Established Artist
After graduating from the Sydney Conservatorium of Music with a Bachelor of Music (Performance), Dr Melody Lin furthered her studies at The University of Auckland with Professor Uwe Grodd, gaining a Master of Music with First Class Honours in 2007 and a Doctor of Musical Arts degree in 2011. Winning awards in numerous competitions, Melody also gained first place in the Flute Ensemble Competition at the 2007 Australian Flute Festival. An active orchestral musician, Melody is the Principal Flute of the Manukau Symphony Orchestra and Pipers Sinfonia, performs regularly with the Auckland Philharmonia Orchestra and has been a guest player for the New Zealand Symphony Orchestra. She has also been a guest principal flautist with the Opus Orchestra and St. Mathew's Chamber Orchestra. As a concerto soloist, Melody has performed with the East-West Philharmonic Orchestra (Sydney), both The University of Auckland Chamber and Symphony Orchestras and the Manukau Symphony Orchestra. Melody has taught flute and chamber music as an Artist Teacher at The University of Auckland since 2008. She is the Director of the Magic Flutes NZ, the University of Auckland Flute Ensemble.
Piano
• Dr. Rae de Lisle – Head of Piano Department
Dr. Rae de Lisle is currently Associate Professor of Piano at the University of Auckland. Following 8 years of study and performing in London Rae became one of New Zealand's foremost concert pianists, touring regularly for Chamber Music New Zealand, playing concertos with the New Zealand Symphony Orchestra and recording for radio and television. Rae's teaching has produced many outstanding young pianists, including prizewinners in the Sydney International Piano Competition, the Lev Vlassenko Australasian Piano Competition, the Bradshaw and Buono Competition in New York, and the Perrenoud Foundation International Piano Competition. Her students have won all the major piano competitions in New Zealand. She received an Excellence in Teaching Award from the University in 2011. Rae is Artistic Director of the Wallace National Piano Competition and the Wallace International Piano Festival. She was on the jury for the 2012 Dublin International Piano Competition and the 2009 Singapore National Piano Competition and has been adjudicator many times for the NZCT School Chamber Music Contest. In 2011 she received the Marie Vandervart Award for outstanding service and commitment to fostering the love of chamber music in New Zealand. Rae's PhD research into focal dystonia, the most devastating of musician's injuries, has resulted in specific concepts about instrumental retraining which led to presentations and keynote speeches throughout the world. She is now working on a book focusing on the development of injury preventative piano technique at every level, from the beginner to the advanced pianist. In 2016 Rae was made a Member of the New Zealand Order of Merit for services to music.
• Richard Liu – Piano Department Coordinator
Born in Taiwan, Richard Liu graduated with a MMus with First Class Honours in Piano Performance at the University of Auckland and a MMus in Accompanying at the Guildhall School of Music & Drama, London with full bursary. He studied under Bryan Sayer, Rae de Lisle, Sarah Watkins, Donald Bowick, Susan Tomes, Graham Johnson, Eugene Asti and Robin Bowman. After returning from his studies in London, he worked in various different roles as an artistic teacher in piano performance, artistic teacher in studio piano pedagogy, voice coach, staff accompanist, and assistant to various teaching studios at the University of Auckland. He has collaborated with various organisations including Auckland Choral, Voices New Zealand, University Singers, New Zealand Opera, Christchurch Symphony Orchestra, Opus Orchestra, Waitakere Orchestra, Queenstown Violin Summer School and Westlake Girls High School. He was a tutor for the former University of Auckland Academy of Music and is now involved with the Pettman National Academy, Piano Program Coordinator for Albany School of Music & Remuera Music Academy, as well as adjudicating regional competitions, and examining for NZMEB.
Strings
• Stephen Larsen – Head of Strings Department
Stephen Larsen is a well known New Zealand violin teacher. Since his student days in Christchurch he has had a fascination with violin pedagogy, something which he has studied intensively ever since. He maintains a busy teaching schedule, as well as teaching violin and viola at the University of Auckland he teaches students in both Christchurch and Auckland through the Pettman National Junior Academy of Music. His students have enjoyed success in numerous competitions on a national and international level and have gone on to work and study all over the world. He has regularly been invited to give lessons, masterclasses and talks on violin playing and teaching throughout New Zealand.
• Takako Nishizaki – Visiting Professor
Takako Nishizaki is one of Japan's finest violinists. After studying with her father, Shinji Nishizaki, she became the first student of Shinichi Suzuki, the founder of the famous Suzuki Method of violin teaching. Subsequently she went to Japan's famous Toho School of Music, and to the Juilliard School in the United States, where she studied with Joseph Fuchs. She was second prize winner in the 1964 Leventritt International Competition, and first prize winner in the 1967 Juilliard Concerto Competition. Takako Nishizaki performed as a soloist with many international orchestras, among them the Sydney Symphony, the Melbourne Symphony, the New Zealand Symphony, the Central Philharmonic in Beijing, the Shanghai Symphony, the Polish National Radio Symphony, the Moscow Symphony, the Ukraine State Symphony, the Slovak Philharmonic, the Orchestre National de Lille, the Hong Kong Philharmonic, the Singapore Symphony, the China Philharmonic and many orchestras in the United States and her native Japan. Takako Nishizaki is one of the most frequently recorded violinists in the world today. She has been awarded so far no fewer than eight gold and platinum discs in Hong Kong and Taiwan for her recordings of the "Butterfly Lovers Concerto" and other recordings of Chinese music for violin and orchestra. In recognition of her contribution to the promotion of Chinese music outside China, Nishizaki was awarded the Golden Violin Prize.
Baroque Studies
• James Bush – Head of Baroque Department & Strings Department Coordinator
Born in Christchurch, New Zealand, James studied with Ellen Doyle before leaving to complete his undergraduate studies with Christopher Bunting and Derek Simpson, graduating with first class honours from the Royal Academy of Music, London. This was followed by a Master of Music degree with Timothy Eddy at the State University of New York, Stony Brook. James later studied baroque cello with Phoebe Carrai and Markus Möllenbeck at the Hochschule der Künste, Berlin. Winner of the Television New Zealand Young Musicians Competition and the National Concerto Competition of New Zealand, James has appeared as soloist with all of New Zealand's major orchestras. James has been invited to teach, coach and give masterclasses in situations as varied as the Schleswig-Holstein Music Festival, the University of Hong Kong, the National Youth Orchestra of Catalonia and within New Zealand as a special guest at the IRMTNZ National Conference. James's long and continuing association with the Swiss based Jonas Foundation, a foundation working to combat the social exclusion of young people through music, led him to found a music school in the poorer eastern suburbs of Berlin, which he directed for 7 years. Advanced studies in England, America and Germany, have given James a broad knowledge of the prevalent streams of pedagogical thinking. His teaching philosophy includes a special interest in encouraging children to learn to improvise within classical models.
Music Language
• Dr. Ludwig Treviranus – Music Language Department Coordinator
Wellington born Ludwig Treviranus is of Samoan/German heritage. From 2015-2017 he was piano lecturer for the Young Musician's Programme at New Zealand School of Music. He holds a Doctorate of Music from Florida State University where he studied under Dr Read Gainsford. In the USA, he was a finalist for the Beethoven International Piano Sonata Competition in Memphis, Tennessee (2009) as well as the Florida State Music School Chopin Competition (2010). Before his studies in Florida, Ludwig held a scholarship as a Maori/Pacific Island scholar to complete his Masters degree at the University of Auckland under Dr Rae de Lisle. In 2013, he developed an interactive workshop entitled 'At Ease with Music' making classical music accessible through live performance, imagery, and audience participation. This was presented to schools around the Wellington region and performed at Expressions, Genesis Theatre, in Upper Hutt. That same year he recorded a double CD for the book titled Living Echoes – The First 150 years of Piano Music from New Zealand, edited for the Sunrise Music Trust by Gillian Bibby. In 2015, Ludwig took a major performance role in the presentation of Prodigies and Prostitutes: The Unexpected World of Piano Composition in Early New Zealand, which was given in universities and conferences around New Zealand. In addition to performance and teaching, Ludwig is an active adjudicator for regional music competitions around the country.
Guitar
• Daniel Ortiz – Guitar Department Coordinator
Daniel gained his Bachelor of Music (Honours) at Javeriana University, Bogota Colombia in 2009. After majoring in Classical Guitar Performance he went on to study Suzuki pedagogy (2010), music production (2011) and completed a Business GradDip at Auckland University of Technology (2013). He taught guitar performance and music theory at El Bosque University, guiding college students through general understanding of music as a profession. In 2013 he received a Graduate Diploma in Business from AUT whilst assisting recording and composition projects at Harmonic Studio. To date Daniel's guitar teaching experience spans over 10 years. Daniel continues to sharpen his composition and teaching skills whilst he coordinates guitar programmes at Albany School of Music and Remuera Music Academy.
Voice
• Kate Webber – Established Artist
Mezzo-soprano, Kate Webber (nee Spence) was educated at The University of Auckland and the Queensland Conservatorium, Australia. She graduated with a Master of Music (Dist.) and Post Graduate Diplomas in Opera and Vocal Studies.  She holds an FTCL in Voice from the Trinity College of Music, London. Kate made her professional operatic debut for the Brisbane Festival and has since sung with companies such as Opera Queensland, OzOpera, English National Opera and NBR New Zealand Opera. She has extensive experience with Oratorio Repertoire and regularly performs as a soloist with Choral Societies throughout New Zealand. Kate has been a prizewinner in the NZ Mobil Song Quest and has gained a Winston Churchill Memorial Fellowship to study in Austria at the Orff Institut, Salzburg. A qualified primary school teacher, Kate has worked as a Music Specialist in Yrs 1-8, teaches voice at Northcross Intermediate and runs a vocal studio at her home. Kate is a vocal coach to many of New Zealand's leading choirs and regularly adjudicates vocal competitions, examinations and scholarships. Kate Webber is available for lessons and classes at Albany School of Music.
Chamber Music 
• Dr. Sarah Watkins
For the past 16 years, Sarah has been known to New Zealand audiences as a founding member of NZTrio, a group widely recognized as one of this country's most dynamic and indispensable music ensembles. In early June she stepped aside from this role to actively pursue her other musical passions: collaborative duo partnerships, orchestral keyboard and ensemble playing, and the mentoring of young musicians and chamber groups. Sarah's lifelong love for accompanying and chamber music has led to an impressive career as a performer and recording artist. In addition to NZTrio, she has been an official pianist for the Michael Hill International Violin Competition since its inception in 2001 and the Gisborne International Music Competition since 2008, and has performed as a freelance player in the New Zealand Symphony Orchestra, the Auckland Philharmonia Orchestra, and the Auckland Chamber Orchestra. Sarah has also appeared as concerto soloist with St. Matthew's Chamber Orchestra, ACO, and the APO, and in 2014 recorded Chris Watson's "sing songs self" for solo piano and orchestra with the NZSO, a composition which was awarded the prestigious 2015 SOUNZ Contemporary Award. Her numerous CD recordings with NZTrio and other artists have been widely praised by audiences and critics alike; 'Sway' (NZTrio, 2017) and 'Gung-ho' (2009, with NZSO prinicipal trombonist David Bremner) were both winners of the Vodafone NZ Music Award for best Classical album. Sarah is a graduate of the University of Canterbury (NZ) and the Juilliard School in New York City, where she earned both Master of Music and Doctor of Musical Arts degrees in collaborative piano. While living in the US, Sarah worked as a staff pianist at Juilliard, Yale University, and the Aspen Music Festival. Among academic highlights was her work as coordinator of the collaborative piano program at the Music Academy of the West in Santa Barbara, California, and several years on the music faculty of Purchase College, New York. During the period 2004-2009 NZTrio was ensemble in residence at the University of Auckland, where Sarah also taught collaborative piano and chamber music.