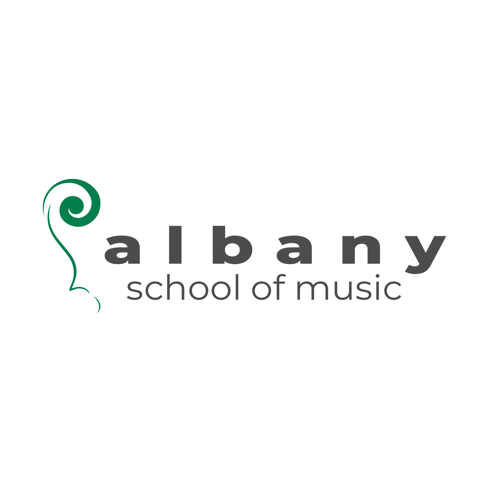 Auckland
Cello Lessons, Clarinet Lessons, Flute Lessons, Guitar Lessons, Piano Lessons, Saxophone Lessons, Singing Lessons, Violin Lessons, Viola Lessons | Aural Lessons, Ensemble Coaching, Theory Lessons, NCEA Music Tutoring
---
Qualifications:

All teachers have Bachelor degrees or higher and assessed by our management team. Our teaching staff includes university professors/lecturers and doctorate instrumentalists.

Pricing:

Contact ASM to discuss further

Styles:

Classical Music

Suitability:

All ages and levels
---
Bio
Albany School of Music (ASM) is a leading provider of private music education in Auckland, New Zealand. International flautist and music educator Grace Liu initially founded Remuera Music Academy (RMA) in 2013. Following this success, 2016 saw the development of a new campus, the Albany School of Music to serve the community of North Shore and beyond. Both operate under the same management team, Chiron Group New Zealand.
We offer the full spectrum of music education, including 1:1 lessons, regular concerts and masterclasses with international artists, preparation for international examinations (ABRSM, Trinity, NZMEB), short-term intensive courses, holiday programmes, and even international music exchanges. Our students are encouraged to participate in regular performance opportunities, including local music competitions throughout Auckland.
We employ respected music professionals and academics to provide our students with the highest level of music education. Our teachers are committed to helping our students achieve their musical aspirations by tailoring their teaching for every individual and providing unique opportunities to meet and learn with industry professionals.
Notable student achievements include:
October 2018: One of our students was the first in the world to receive full marks in the ABRSM Diploma exam.
June 2019: The school achieved a success rate of 83% Distinction and 17% Merit for ABRSM graded exam results of June 2019, with 30% of those students receiving High Achievement in the Distinction grade and being invited to perform at the ABRSM High Achievers concerts.
July 2019: One of our students is the youngest First Prize winner of the Young Artist Competition at the Australian Flute Festival.
Foster a lifelong love of music with the Albany School of Music.
---
Teaching Info
Apply to ASM
Select which activities/instruments you are interested in learning. See the full list on our website under Programmes. If you have any questions, email info@asm.ac.nz
Apply online on our website or call 09 415 9318. You are welcome to visit us in person to see our school and staff being doing so!
Once your application is received, we will arrange an interview lesson. This is for you to meet with the Department Head or Coordinator, discuss your musical goals and ask any questions about learning at ASM. This interview is free of charge if you decide to enrol with us.
After the interview, the admissions team will advise you with an Offer of Place. If you accept, we will send you an invoice for the acceptance fee and the fee for your first term.
Your place at ASM is confirmed upon receipt of the above fees, and we will be in touch with more details about your lesson dates/times.

If for any reason you do not wish to accept your offer, please call 09 523 3133 within 7 working days so we can offer this place to a student on our waiting list.

Welcome to ASM! We hope your time with us is joyful and inspiring!
---
Core Department Staff:
Grace Liu – Head of School / Head of Woodwind
Grace Liu, received the first place in flute major at the School of Music in Zurich, Switzerland. Her musical influences include renowned artists such as Maria Goldschmidt, Sir James Galway, Aurele Nicolet, and Peter Lukas Graff. Grace held the role of the principal flute in numerous classical symphonies, conducted concerts in Europe and worked with Giorfio Bernasoni and Denis Fedeli in Lugano Conservatory Youth Symphony Orchestra.
Stephen Larsen – Artistic Director / Head of Strings
Since his student days in Christchurch, Stephen has had a fascination with violin pedagogy and has studied it intensively ever since. Stephen teaches violin and viola at the University of Auckland, as well as students in Christchurch. Many of his students have gone to study and work all over the world. Stephen is regularly invited to give lessons, masterclasses and talks on violin playing and teaching.
Dr Rae de Lisle – Head of Piano
Dr Rae de Lisle MNZM is one of New Zealand's most respected piano pedagogues. Rae's teaching has produced many outstanding pianists, including prizewinners in the Sydney International Piano Competition, Lev Vlassenko International Piano Competition, Bradshaw and Buono Competition in New York, and many more. In 2011, Rae received an Excellence in Teaching Award from the University and the Marie Vandervart Award for outstanding service and commitment to fostering the love of chamber music in New Zealand. Rae's doctoral research into focal dystonia led to presentations and keynote speeches throughout the world. Her new book focuses on the development of injury preventative piano technique at every level.
James Bush – Head of Baroque
Born in Christchurch, James Bush holds a Master's degree from the State University of New York and studied baroque cello at the Hochschule der Künste, Berlin. James has taught and given masterclasses at the Schleswig-Holstein Music Festival, University of Hong Kong, the National Youth Orchestra of Catalonia and at the IRMTNZ National Conference. His association with the Jonas Foundation led him to establish a music school in the eastern suburbs of Berlin, which he directed for seven years. Advanced studies in England, America and Germany, have given James a broad knowledge of the prevalent streams of pedagogical thinking. His teaching philosophy includes encouraging children to improvise within classical models.
Daniel Ortiz – Guitar Department Coordinator
Daniel gained his Bachelor of Music (Honours) at Javeriana University, Colombia. He then went on to study Suzuki pedagogy and music production. Daniel has over ten years of experience teaching guitar. He taught guitar performance and music theory at El Bosque University, guiding college students through a general understanding of music as a profession. In 2013, Daniel received a Graduate Diploma in Business from AUT while assisting recording and composition projects at Harmonic Studio. He continues to sharpen his performance, teaching, and composition skills.
Kate Webber – Voice Teacher
Mezzo-soprano, Kate Webber studied at The University of Auckland and the Queensland Conservatorium, Australia. She graduated with a Master of Music (Dist.) and Post Graduate Diplomas in Opera and Vocal Studies and has an FTCL in Voice from the Trinity College of Music, London. Kate made her professional operatic debut for the Brisbane Festival and has since sung with Opera Queensland, OzOpera, English National Opera and NBR New Zealand Opera. Kate has extensive experience with Oratorio Repertoire and gained a Winston Churchill Memorial Fellowship to study in Austria at the Orff Institut, Salzburg. Kate is also a qualified primary school teacher, vocal coach to New Zealand's leading choirs, and regularly adjudicates vocal competitions, examinations and scholarships.