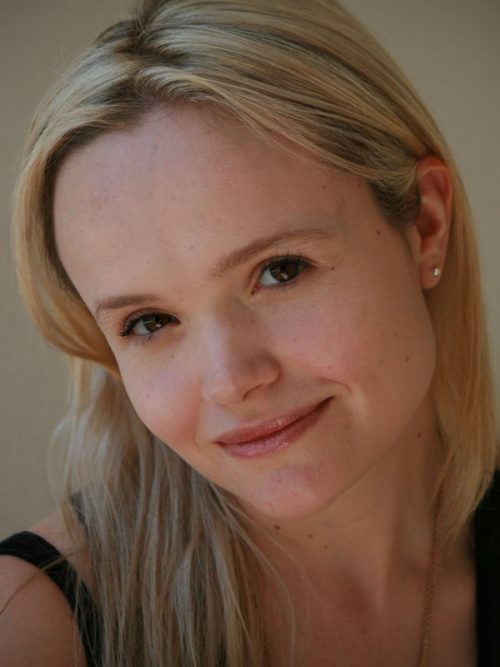 Christchurch

Singing Lessons | Artist development, Song Writing Workshops, Theory Lessons, Drama Lessons, NCEA Music Tutoring, Skype Lessons
Qualifications: BA (Hons) Theatre and Film Studies (including some music papers), Grade 8 Classical Singing (Royal Schools), spent a year studying Jazz Vocals full time at CPIT Jazz School (Ara Music Arts) as well as some part-time papers there whilst at University, Grade 6 Classical Piano (Royal Schools). An Alumna of Burnside High School's Specialist Music Programme, teachers I have studied with include Valerie Wycoff, Jean Cumming, Susan de Jong and Ravil Atlas. I've complemented this with participating in many, many masterclasses over the years both as a singer, as a songwriter and as an actor, with tutors including Dame Malvina Major, Irene Bartlett, Miranda Harcourt, Jennifer Ward-Lealand, Sara Wiseman, Pat Pattison, Jason Blume and many, many more. For me, singing, songwriting and acting can never truly be separated!
Pricing: $30 per half hour, pay as you go only - my schedule is such that missed lessons are not easily made up.
Styles: Pop, Rock, Folk, Musical Theatre, Beginners' Jazz and Classical, Karaoke, Artist Development and Song Writing - I work with you to find the styles which best highlight your natural abilities.
Suitability: 7 years and up.
---
Bio
I have taught singing for over 15 years to both adults (including 60+) and children in a variety of contexts including as a high school itinerant music teacher working with students sitting NCEA performance exams in contemporary style singing, in a performing arts school and as a contractor. Some of my younger students have successfully secured professional performance opportunities whilst studying with me (including for the Court Theatre & Ben McDonald Productions), and some have since gone on to graduate from some of the best tertiary performing arts programmes in the country.
As a singer, songwriter, actress, voice over artist and performance studies graduate, I value the concept of exploration in any artistic practice – that although there are basic fundamentals we may follow, there is no one "right way" –  it's all about finding the appropriate, healthy techniques to suit the styles we are working in and working to become as artistically versatile as possible. I teach, write and sing in multiple genres.
Check out the links:
Musical Theatre/Crossover
Fairy Lights  (feat. Anna Whitaker)
This is an original song I wrote and performed at Coca-Cola Christmas In The Park and subsequently with the Christchurch Symphony Orchestra in their main stage Christmas concert
The Emotion (feat. Joshua Goodare, Piano by Richard Marrett)
This is my original song which featured on the official NZ London Olympics Campaign Album
Perhaps I'm Stronger Than I Think (Performed by Jodie Jacobs)
I recently co-wrote a song for West End leading lady Jodie Jacobs to sing on a musical theatre charity album Executive Produced by Richard O'Brien (Rocky Horror) featuring work by composers including George Stiles (Mary Poppins, Honk!)
Pop
This song was produced by NZ Film composer Victoria Kelly and Producer Joost Langeveld as part of a TV2 show I was involved in and subsequently received some commercial radio airplay off New Zealand on Air's Kiwi Hit Disc.
Folk/Alt
This song features as the theme to the Nationwide TV Campaign for KidsCan Charitable Trust
Classical/Opera
Interview for "The Press" featuring some operatic singing 
An interview I gave for The Press, performing 'Habanera' from Bizet's Carmen for my theatrical accordion, bass and voice trio, 'D'Accord'.
Performing from the age of 9 across genres from musical theatre to country, I have trained in both classical and jazz singing. Prior to the earthquakes, I performed as a resident artist at Octagon Live with NZ Jazz piano legend Doug Caldwell, and between the September and February Earthquakes I played the female supporting lead role of 'Johanna' in 'Sweeney Todd' for Showbiz Christchurch, a role which definitely required me to draw on my years of experience as a professional chorus member of Canterbury Opera.
Since the earthquakes, I have worked behind the scenes in the local arts community, as a Brand Ambassador for New Zealand Crowdfunding startup 'PledgeMe' (which has now raised over 14 million dollars for Kiwi projects!) Project Coordinator for The Dance and Physical Theatre Trust and The Body Festival, and most recently I worked as the Community Engagement Coordinator for the University of Canterbury School of Music. If you're wanting general advice on what to do and where to go to 'break in' to the Christchurch arts and music scenes, choirs you can join or activities you and your children can get involved in, I am guaranteed to have lots of ideas as to where you might fit in best. Check out this online video project I originated the idea for and co-produced in 2015…
---
Teaching Info
Lessons are tailored to suit you and your goals. Everyone is different.
Lessons can include:
Warm ups/exercises
Range extension
Vocal health and breath support
Repertoire – I encourage students to select their own/I lay out choices for the student's selection or in special cases (NCEA contemporary singing, auditions etc. I will make suggestions based on requirements)
Microphone technique
Performance coaching and text/lyric delivery
Acting technique
Singing in harmony and part-learning for choirs/group singing
Beginners' Sight Singing
Beginners' Ear Training
Beginner's basic recording skills, working with GarageBand, microphones and midi, music apps (Mac/Iphone/Ipad)
Beginners' basics guitar and ukulele (for singers)
Beginners' basics piano/keyboard and theory (for singers)
Song writing
How to find your own style/sound, artist development
One-off audition assistance (including for dancers and actors with singing audition requirements)
CURRENT AVAILABLE TIMES: 
I currently have spots available every day during the week, during school hours and in the afternoon. For one-off lessons I may be more flexible in my availability. Please email me to see what I have left/coming up. amybowie.nz@gmail.com