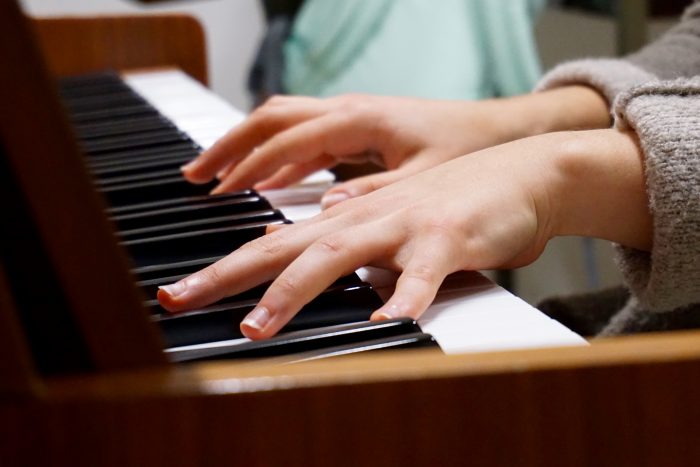 Upper Hutt
Piano Lessons | Keyboard Lessons | Artist development, Aural Lessons, Theory Lessons
---
Pricing:

Competitive

Styles:

Classical i.e. Music reading, technique, theory.

Suitability:

Age from 7 and a half upwards and all levels including adult beginners.
---
Bio
I have been passionate about music for as long as I can remember. I studied music at Victoria University. I love teaching all levels and abilities, from children and adult beginners to more advanced students who want to do exams or simply improve their playing.
---
Teaching Info
I start both children and adult beginners with the Bastien series before introducing them to simple Bach and Mozart as well as modern pieces that they enjoy and are familiar with. My methods are traditional while taking into account that everyone is different, and what might work well for some might not necessarily work for others. Fundamentals like good technique and rhythmical playing are a top priority.  My fees are comparable to (and often less than) some of the franchise schools that are available. Lessons are all individual, with rapid results achieved because I can focus all my attention on one person. Exams are an option but there is no pressure to take them. I love teaching, and music is a passion that I strive to pass on to my students.
Anne has taken my daughter from beginner through to very competent, and now she's pursuing music for NCEA. Anne is focused on teaching from a solid base of invaluable theory and correct technique - she sets her students up to succeed. She quickly identifies the pace she needs to go at and has a lovely, friendly, positive manner. I highly recommend Anne!
Peter Quinn
Anne is an excellent piano teacher. I have been learning with her for around a year now and have been impressed with her knowledge of music styles, composers, technique and theory. I have especially enjoyed learning how to play Bach!! I am playing at around a Grade 8 level and have found Anne to be very competent at teaching at the higher levels. I would recommend Anne to anyone looking to brush up on their playing or wanting to start learning the piano.
Kate Raggett
As a relatively new learner, and being an adult student, in the short time I have been with Anne I feel my playing has improved considerably, a fact my long suffering family would attest to. Anne is a very good tutor, with lots of patience. She has a strong focus on ensuring good technique and combines this with developing a good understanding of the theory as well. If you're looking to learn piano I would strongly recommend you contact Anne.
Len Tamapeau
Anne Haden is a patient and helpful piano teacher to my granddaughter (aged 6) and myself. We have only been learning for about 6 months and have progressed so far. We are really happy with the support and teaching and would thoroughly recommend Anne for piano and keyboard tuition.
Glynis Waghorn