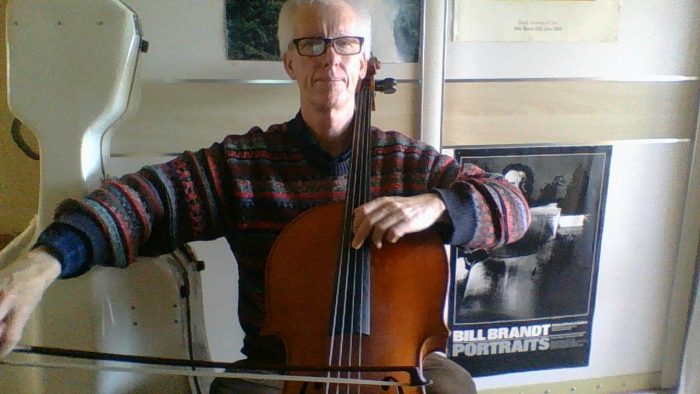 Auckland
Cello Lessons | Online Lessons
---
Qualifications:

Diploma in Orchestral Studies, Diploma in Teaching, Bachelor of Science (Honours)

Pricing:

$80 per hour
---
Bio
Anthony Elmsly is an experienced teacher and performer. He has a Diploma in Orchestral Studies, a Diploma in Teaching and a Bachelor of Science with Honours.
Anthony was born in Auckland and brought up in Upper Hutt. He learned cello in Wellington with Farquhar Wilkinson (then Co-Principal Cellist of the NZSO).
During 1977 and 1978 he was a trainee cellist with the New Zealand Symphony Orchestra, during which time he and colleagues made the first recording of the superb String Quartet in E minor by Douglas Lilburn. He then moved to London to study cello with the cello pedagogue Christopher Bunting and completed a Diploma in Orchestral Studies. He had become acquainted with highly effective string teaching ideas through attending a seminar given in New Zealand by the American string teaching expert Paul Rolland. In London he then had the good fortune to work as a teaching assistant in the Tower Hamlets Project under the leadership of the great string pedagogue Sheila Nelson.
His teaching is also influenced by having attended masterclasses given by many of the greatest cellists of the late 20th and early 21st centuries, including: Anner Bijlsma, Lynn Harrell, Steven Isserlis, Ralph Kirshbaum, Boris Pergamenchikoff, William Pleeth, Janos Starker, and Raphael Wallfisch. Perhaps the greatest revelation he experienced in sound and expressive power was hearing Steven Isserlis play.
He performed in various ensembles in London and around the United Kingdom before branching out training as a violin maker. From 1994 to 2007 he was based in Basel (Switzerland) then returned to New Zealand in 2007.
---
Teaching Info
My goal in teaching is to give my students the tools that will enable them to learn, whatever their stage of learning, whatever their age.
I enjoy helping students to both find solutions to technical problems and develop musical ideas, encouraging imagination and storytelling in music.
I expect students to practice between lessons. Progress in learning is absolutely dependent on frequent practice. I explain to students in lessons how to practice at home to get the best results.
I welcome parents of younger students to sit in on their child's lessons and participate in their child's learning.
I aim to make my lessons focused learning opportunities but also enjoyable.