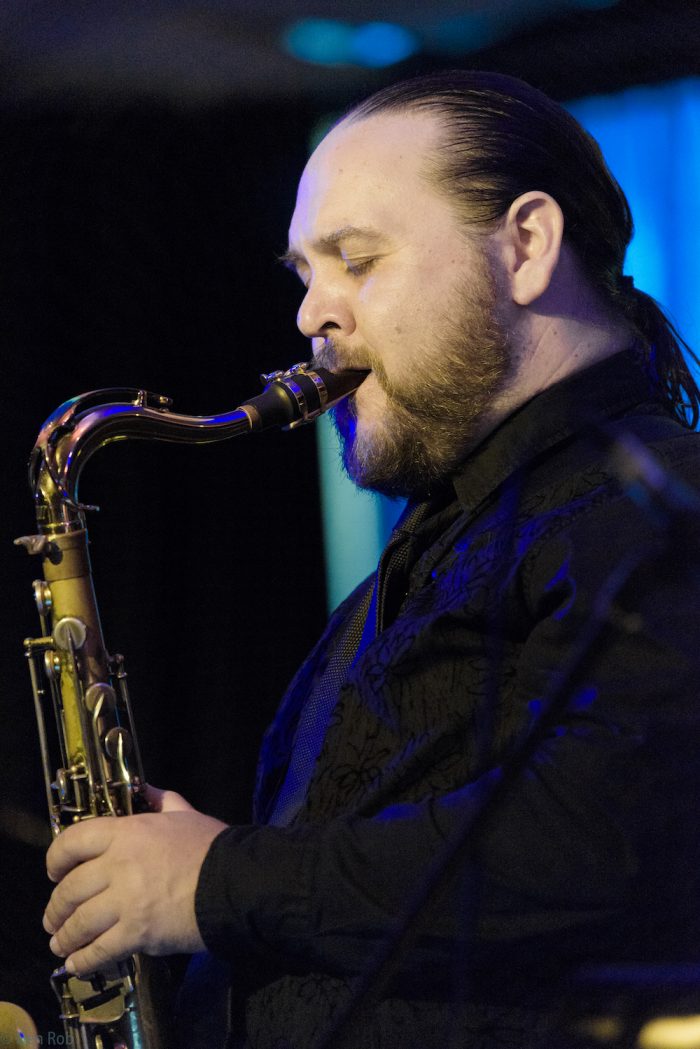 Auckland
Saxophone Lessons | Theory Lessons, Jazz Improvisation Lessons
---
Pricing:

$30/half hour (children only), $60/hour ADULT casual/fortnightly, $50/hour weekly

Styles:

Jazz, blues, pop, rock and roll, and other contemporary styles.

Suitability:

Adults & Children - beginners to advanced
---
Bio
Ben Studied at Massey University, Wellington majoring in Jazz Performance, and has been playing and teaching professionally in Auckland since 2000. He plays and teaches all the saxophones: Soprano, Alto, Tenor & Baritone.
As a working musician, Ben is experienced in a wide variety of styles: jazz, blues, afrobeat, funk, reggae, swing, contemporary.
CURRENTLY PERFORMING WITH
Ijebu Pleasure Club (leads 12 piece afrobeat/pop covers band)
Auckland Jazz Orchestra (3 recorded albums)
Caitlin Smith duo
McNicoll Brown Keegan organ trio (jazz)
Ben McNicoll Quartet
CTI All-Stars
PREVIOUSLY
Spammerz (1 recorded EP, live performances)
North Harbour Big Band (lead sax section on alto)
Homebrew (Hip-hop. Performed on gold-selling debut album; live performances at Big Day Out, R&V, Homegrown, Tiger Translate, NZ Herald Sundae Sessions and others)
The Hot Grits (Afrobeat/funk. Auckland Festival, NZ tours, support act for Roy Ayers)
Gahu (afro-jazz fusion. 2 original albums. Performed at Queenstown jazz festival, and supported James Brown in Auckland.)
Recording sessions for Dancing With The Stars, 48 hour production challenge and other freelance session work.
Ben helps run CJC Creative Jazz Club Aotearoa, and in 2014 launched the Auckland Jazz Festival.
Ben performs regularly with his band Ijebu Pleasure Club, and with various duos and trios.
---
Teaching Info
Individual lessons tailored to your learning goals and level. Young and old, beginners to advanced.
A jazz-based approach that equips you with the skills to play most styles of contemporary music.
Lessons can include:
– Correct saxophone technique
– Music theory
– Reading music
– Playing by ear
– Effective practise (how to get the most out of the time you put in)
– Improvisation for blues, jazz, contemporary styles
– Role of sax in a band
– Solo and backing techniques
– Transcription (learning from recordings)
Depending on age and experience level, lessons can be weekly, fortnightly, or casual.