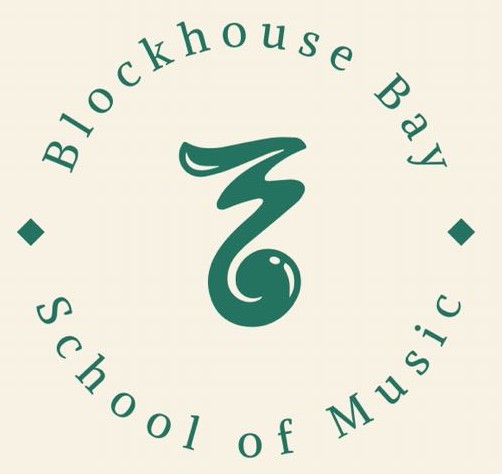 Auckland
Piano Lessons | Clarinet Lessons, Flute Lessons, Guitar Lessons, Recorder Lessons, Saxophone Lessons, Violin Lessons, Viola Lessons | Artist development, Aural Lessons, Ensemble Coaching, Theory Lessons, Composition Lessons, Conducting Lessons, NCEA Music Tutoring, Online Lessons
---
Qualifications:

Please visit our wesite to view teachers' qualifications.

Pricing:

Please enquire us for detailed rate information.

Suitability:

All ages and all levels
---
Bio
Our philosophy is to not only guide our students in how to perform music, but also how to listen and experience the joy that music brings to them.
Blockhouse Bay School of Music is a modern facility with exceptional educators and a rich curriculum that will inspire both beginners and experienced musicians alike. Through a balanced focus on both learning and performance, we cultivate our students' life-long love of music. As experienced musicians ourselves, we know the importance of professional guidance and mentorship and understand the many benefits that musical education can bring beyond the stage. As we nurture performance skills and see our students progress in their musical abilities, we also witness their growth in confidence, creativity, and connection with their music community.  We're passionate about seeing our students reach their musical potential, while ensuring a fun, inclusive and encouraging learning environment.
Learn from the best.
Our inspiring teachers are highly qualified professionals, each with their own high standard of accomplishments across their respective musical disciplines. Together with exceptional facilities, a rich curriculum and tailored lessons, all students are inspired to reach their musical aspirations with top quality mentorship and tuition.
---
Teaching Info
We offer both individual and group learning opportunities, and our professional teachers will customise lessons, catering methods, pace and material based on the individual needs and learning style of students.
Our lessons and activities are fun, engaging and come with plenty of performance opportunities to put learnings into practice.
Program
Individual Lesson: Personalised tuition in your chosen musical discipline
Group Lesson: Guitar, Saxophone, Recorder
Intro to Music Program: Suitable for children aged 4-7 who has no music knowledge or are not sure what instrument to play.