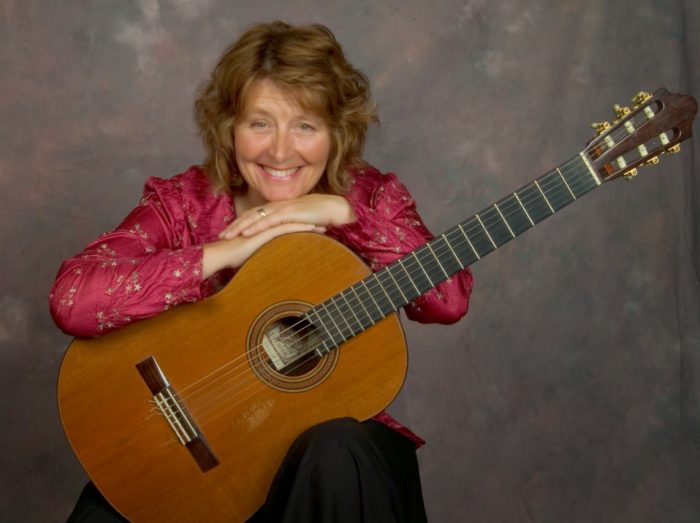 Auckland
Guitar Lessons | Keyboard Lessons, Piano Lessons | Artist development, Aural Lessons, Theory Lessons
---
Qualifications:

Graduate of the UK's Royal Northern College of Music (B Mus), Associate of the Royal Northern College of Music (performers distinction)

Pricing:

Reduced Rates for Children/Students. Special rates for booking 10 lessons. Info on request.

Styles:

Classical/Spanish Guitar, includes reading musical notation. Piano/keyboard, Aural and Theory

Suitability:

7 years old upwards for guitar or 5+ Piano
---
Bio
I won a scholarship to the Royal Northern College of Music at the age of 16, and won 2 International Competitions at age 20. I studied privately with John Williams and toured extensively as a solo artist, appearing many times on BBC radio and TV.
I am an International teacher/performer, with many years experience teaching all levels of ability from Concert/University level, to complete beginners. I believe it is never too early to have lessons from the best teacher in New Zealand. I am very passionate about teaching expression/phrasing/tone and dynamics to my students as early as possible.
There are few Classical Guitar teachers in NZ who are trained at the International level, who can teach you correct posture and technique. It's one of the few instruments that everyone thinks they can teach – and only a handful of teachers in NZ know what they are doing!
I have a passion for teaching, and love to encourage and challenge my students to achieve the best they can. Being a mother of 5 children – I love working with kids as well as adults.
Performances
https://www.youtube.com/watch?v=mxwmc48ozRA
https://www.youtube.com/watch?v=FZOx-eCnI4s
With Julian Bream in Paris recording for French TV in 1980
https://www.youtube.com/watch?v=6iXyxQ3MYGw
From My Album in iTunes  'A Dream in the Forest'
https://www.youtube.com/watch?v=Js3N9zeyth0
iTunes link
https://itunes.apple.com/us/album/un-sueno-en-la-floresta/665699113?i=665699157
---
Teaching Info
During Covid lockdowns I teach online using Zoom or Skype. 
In each lesson I help my students to improve the music that they are currently working on, helping with technical issues and also the musical phrasing and dynamics needed to bring the music alive.
Technical supporting exercises are given each week, along with an easier ensemble piece which provides the opportunity to work on playing music with others.  This is not only fun, but also teaches the student to keep strictly in time, and to learn to keep going even when a mistake is made. This also improves the student's listening skills.
STUDENT'S REVIEWS
"I have fairly recently undertaken lessons with Cheryl after many years of working alone. Some years ago I had two years of university level tuition, and I have learned more in my brief time with Cheryl than from all my previous teachers."

"Cheryl herself is a guitarist of  international repute. That performing experience is invaluable in her work as a teacher – she has a vast knowledge of repertoire to draw on and knows what to focus on to deliver a convincing musical performance and what not to."
"Cheryl's experience of performing and teaching, coupled with a unique talent to analyse technique, allows her to teach in a systematic way that makes sense and empowers the student."