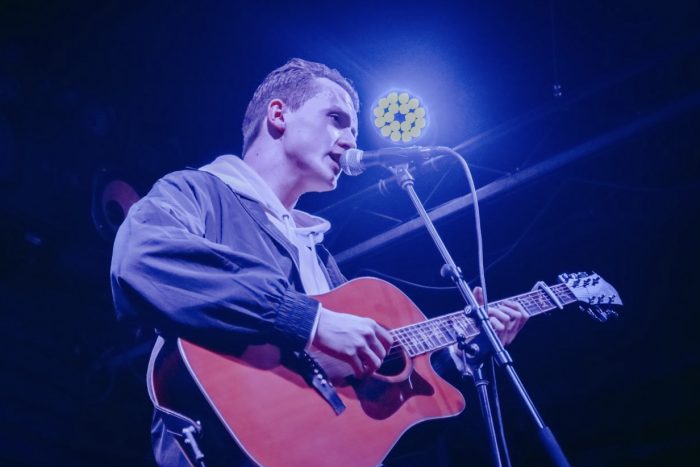 Auckland
Singing Lessons | Guitar Lessons | Artist development, Composition Lessons, Online Lessons
---
Qualifications:

Bachelor of Music (majoring in Popular Music)

Pricing:

$80/hr

Styles:

Pop

Suitability:

All ages (7+)
---
Bio
Hey! I'm Chris Bates, a music teacher based in the North Shore, with a passion for pop music. Through years of playing instruments since my early days, I've developed a profound love for performing, singing, and songwriting—resulting in the release of some of my own songs on Spotify as an artist.
As an experienced instructor, I specialize in vocals, guitar, and songwriting. Having taught at reputable music schools in the past, I am now excited to offer private lessons. It brings me immense joy to guide aspiring musicians on their musical journey. All ages are welcome.
---
Teaching Info
In my personalized approach to teaching, I focus on empowering students to reach their musical goals. For guitar enthusiasts, I delve into the fascinating world of chords, providing comprehensive guidance on how to play them, understand their functionality, and master the art of playing popular songs. If you're aspiring to create your own music, I'll also guide you through the exciting process of songwriting.
For those keen on perfecting their singing prowess, I offer a well-rounded curriculum that covers essential aspects such as breath control, projection, harmonies, and various singing techniques that are key to becoming a strong pop vocalist.
Throughout our lessons, I'll cater to your individual needs and preferences, ensuring an enjoyable and engaging learning experience. Whether you're a beginner or looking to refine your skills, I'm here to support your musical journey every step of the way. Together, we'll unlock your potential and build a solid foundation in the captivating realms of guitar and singing within the dynamic world of pop music.