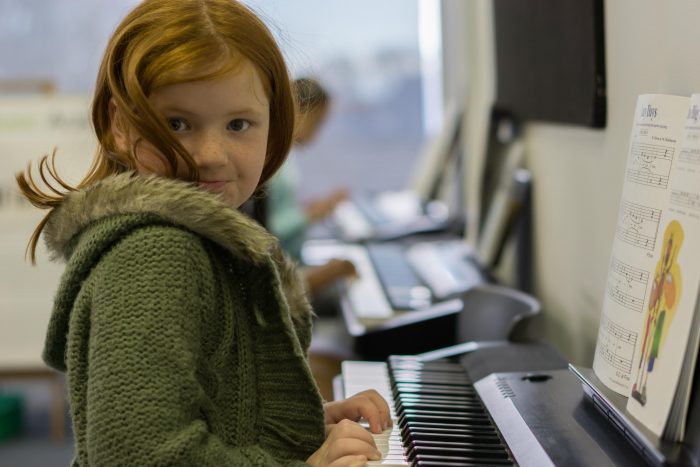 Christchurch
Piano Lessons | Choirs, Drum Lessons, Guitar Lessons, Keyboard Lessons, Percussion Lessons, Singing Lessons, Ukulele Lessons, Violin Lessons | Aural Lessons, Ensemble Coaching, Theory Lessons, Composition Lessons, Music And Movement For Under Fives, NCEA Music Tutoring
---
Qualifications:

A range of highly qualified tutors, specialized in their instrument. All group teachers have been trained & certified to teach our specialist curriculum.

Pricing:

$11-$28 per lesson

Styles:

All styles

Suitability:

Specialist preschool classes for ages 2 -4 years, unique group piano music classes for ages 5+ plus we teach group percussion for school aged children. We also offer individual lessons in piano, drums, singing, guitar & violin.
---
Bio
We teach music as a language via a revolutionary holistic & aural approach (Listen | Sing | Play | Read| Write). Having opened the door to this method of music education for Christchurch in 2003 we have become renowned locally for our specialist preschool music classes, our unique piano music classes for school aged students & our new group percussion lessons ages 5 and over.
We have recently partnered with specialists 'Encore Music Education' to upgrade our curriculum & bring your child the best!
Our core classes are:
Treble Tots – 2 years
Mini Maestros – 3 years
Kinder Keys – 4 years
Junior – 5 & 6 years
Primary – 7-9 years
Tweenage & Teenage 10 – 14 years
Achiever – For graduates of the Junior & Primary courses
We also offer drumming / percussion ensemble group lessons and individual specialist tuition in piano, drums, singing, guitar & violin.