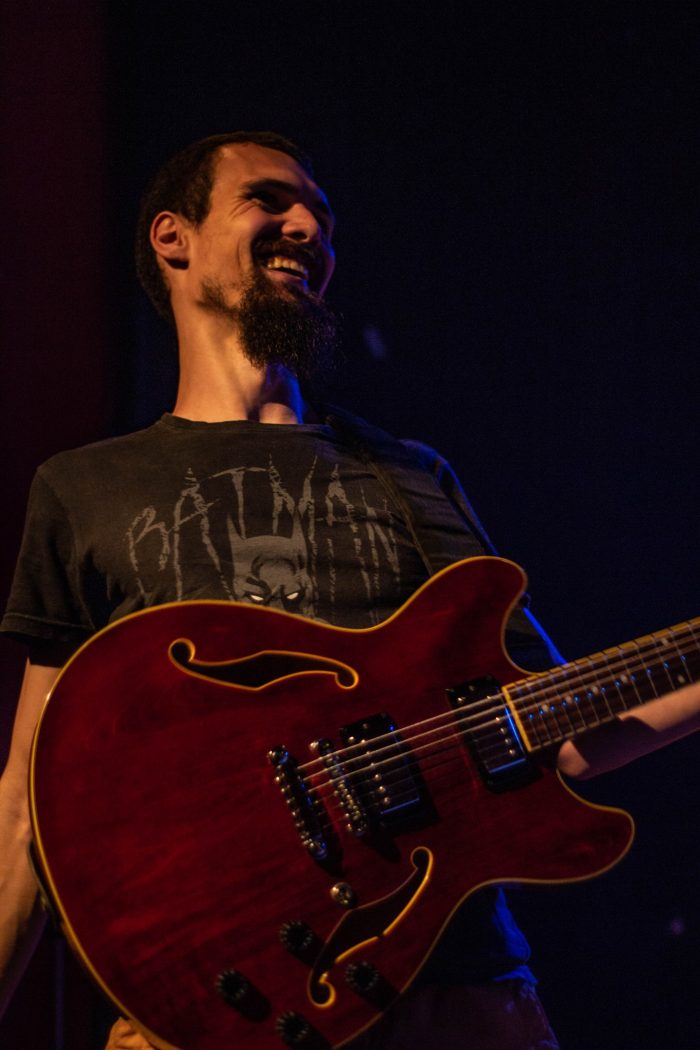 Hamilton
Guitar Lessons | Ukulele Lessons | Theory Lessons, Jazz Improvisation Lessons
---
Qualifications:

BA(Mus), PGDipTeach, MSc(Tech) [Physics/Music], PhD candidate at UoW

Pricing:

$60/hour, $35/half hour

Styles:

Rock, Pop, Contemporary, Brazilian Music (Samba, Bossa Nova, Baião, Brazilian Jazz)

Suitability:

5+ beginners to advanced adults.
---
Bio
Hi there! Christian Quimelli here!
I come from a diversified Brazilian Music background. I have taught Brazilian Jazz, Samba, Bossa Nova, Baião, Maracatu, Ijexá and Choro at a Brazilian University [UEPG] and at a Brazilian Conservatorium [Conservatório Maestro Paulino] back in my homeland (I'll give you a free fortnight of lessons if you can say all these rhythms' names correctly without stopping and at first sight! hehe).
I have also taught all kinds of styles in my community, like Pop, Rock, Funk, RnB, Church Music and Country (Yes! Brazilians love Country Music! Although it is a little bit different and we call it "Sertanejo")
I fell in love with music during my teenage years while playing 90's video games (mainly JRPGs) because they have this fantastic way of composing creative soundscapes despite the hardware limitation of the time (SNES, PS1…).
I came to this amazing land – New Zealand! – to finish my PhD in Education at the University of Waikato. My work is about Music and Science and how a combination of both can affect positively students at school. Both my PhD and MSc(Tech) use this phenomenal instrument called the Theremin, but that's another story…
---
Teaching Info
I can manage my teaching according to the student's aspirations. So this way I can teach you:
1) From the very beginning. How to hold a guitar, tune it, read your music and first melodies, and strum your first chords.
2) Any intermediate-advanced player who wishes to continue their studies.
3) For kids (5+) I'll use the Ukulele and play with colours. This is a moment to nurture their love for music. Parents are invited to participate!
4) From a Brazilian rhythm perspective. This is for the intermediate-advanced player. If you already know how to play and have always wanted to insert some Latin Swing into your gigs, now it's time! You'll improvise using different rhythms, and learn from classic Bossa Nova repertoire to modern Baiões (plural of Baião)!