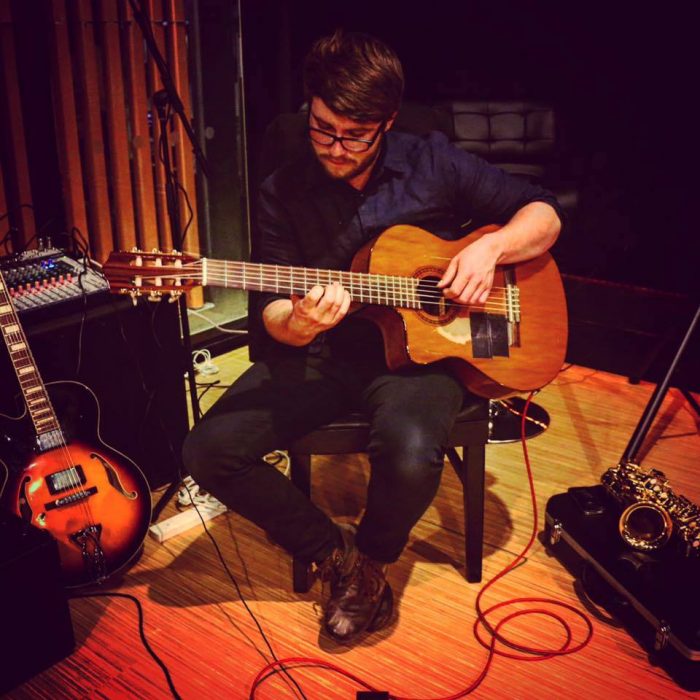 Christchurch
Guitar Lessons | Aural Lessons, Theory Lessons, Jazz Improvisation Lessons
---
Pricing:

$40 per half hour/ $70 per hour.

Styles:

Gypsy Jazz, Jazz, Pop, Classical, Rock, Finger style,

Suitability:

All ages and skill level
---
Bio
Connor Hartley-Hall
For the last 10 years Connor has been working as a professional guitarist in various styles and settings. He has toured with well known violinist Fiona Pears, played sell out concerts at the Great Hall, has had residencies at Vesuvio Jazz Bar, Casa publica, The Austin Club, and Boo Radleys live music venue. In 2021 he completed a New Zealand tour with Pears.
As a teacher Connor has taught both individual and group lessons. He was the principal guitar teacher at a Music Academy for over 4 years teaching students of all ages and skill levels.
As a teacher Connor is patient, organized and enthusiastic. He can teach students at any age and skill level, from beginner to advanced; teaching guitar technique, music reading and rhythm. He is comfortable teaching Rock, Pop, Jazz and Classical.
Feel free to contact on 027 978 3217
Or email at hartleyhallc@gmail.com
https://www.youtube.com/watch?v=1TeX1wSgB_w
---
Teaching Info
Connor has been working as a professional music teacher for the last Five years. He is a passionate and enthusiastic teacher with an infectious love of music. Connor's lessons involve learning a wide range of techniques and playing styles specific to the individual students preferences. He has helped many of his students identify and overcome technical flaws which had been overlooked by previous guitar teachers.