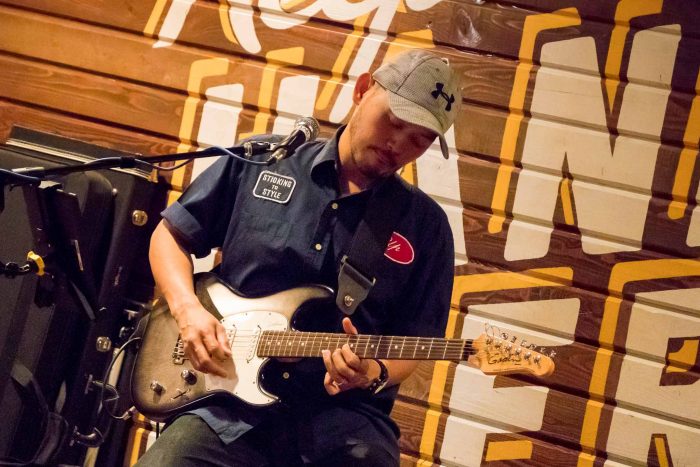 Christchurch
Guitar Lessons | Bass Guitar Lessons | Artist development
---
Qualifications:

BBC (Bachelor of broadcasting & communications)

Pricing:

$30 per half hour, $60 per hour

Styles:

Rock, Blues, Metal, Pop, Funk, Easy Listening, Jazzy, Fusion

Suitability:

8 and above, any stage.
---
Bio
Diego is a guitar tutor, musician, producer, singer & songwriter based in Christchurch, New Zealand. He has been playing guitar and singing for more than 20 years. His has played at numerous venues in New Zealand and also at Hard Rock cafe, Planet Hollywood, and other overseas venues.
---
Teaching Info
Guitar & bass lesson in a studio environment!
From beginner to expert.
– Learn how to play by ear and improvise better.
– Improve your "feel" so you will be able to improvise and play a wide range of music genre!
– Train your ears to be able to know & predict the chords that are being played or are going to be played.
– Perfect your guitar techniques like tapping, sweep, alternate picking, etc
– Lessons are designed more towards real life application rather than just theories.
(90% – 10% respectively = more fun)
Lesson may include (if you wish to learn these) the technical side of guitar playing such as : guitar effects, building a guitar rig, digital audio workstations & plug ins, digital recording, guitar set-up, effect chain, etc.
Relaxed, fun,  friendly and professional!