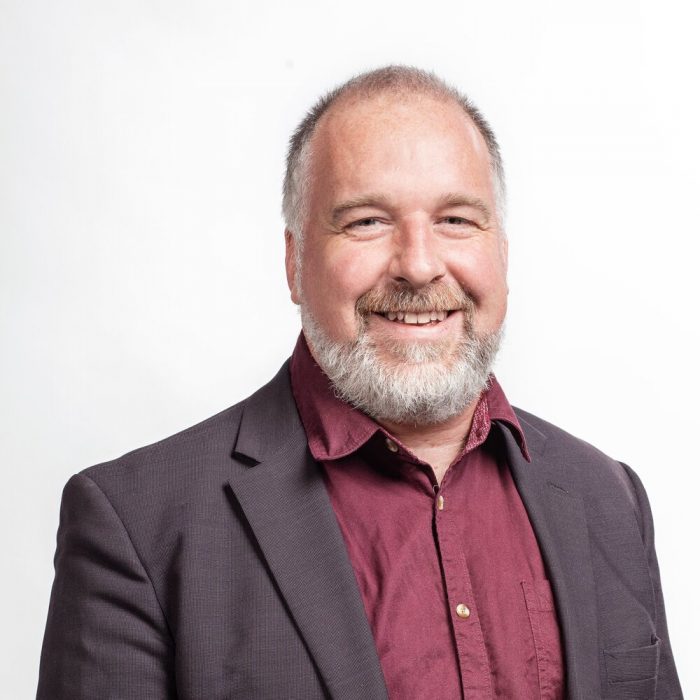 Auckland
Piano Lessons | Keyboard Lessons | Aural Lessons, Ensemble Coaching, Song Writing Workshops, Theory Lessons, Composition Lessons, Jazz Improvisation Lessons, Online Lessons
---
Qualifications:

Doctor or Musical Arts

Pricing:

$40-80 NZD

Styles:

Jazz, AfroCuban, Pop, Funk, Blues

Suitability:

All
---
Bio
Are you a passionate pianist eager to explore the captivating world of jazz improvisation and creative piano styles? If so, allow me to introduce myself. I'm Dr. Mark Baynes, based in the vibrant musical hub of West Auckland, New Zealand.
With a rich and diverse background in jazz and popular music, I've worn many hats in the music world—performer, composer, accompanist, teacher, and mentor. My mission is to guide fellow piano enthusiasts on a journey of musical growth and discovery.
My teaching approach is a delightful blend of fun and focus. I strive to make learning the piano an enjoyable experience while helping you build essential skills and confidence. Whether you're a beginner or an advanced player, I'm here to nurture your talent. You'll find me ready to impart my knowledge from the cozy confines of my home studio in West Auckland.
My curriculum covers a wide spectrum of musical facets, including reading and technique, improvisation (for both beginners and advanced learners), and diverse styles like Funk, Jazz, Latin, and Pop. Beyond that, I delve into composition, songwriting, music theory, and music production, providing a holistic musical education.
Throughout my extensive career in the music industry, I've had the privilege of collaborating with esteemed artists such as Troy Kingi, Latin Grammy Award Winner Mireya Ramos, the Royal New Zealand Ballet, King Kapisi, and the Auckland Philharmonia Orchestra. My musical journey has taken me around the globe, from the Middle East, where I served as a musical director, to ProShip in Canada, where I took on the role of a pianist and musical director. I've even shared the stage with jazz luminaries like Eric Marienthal.
In addition to my performing and teaching roles, I wear the hat of a radio presenter for 95bFM's The Jazz Show and contribute as a columnist for NZ Musician Magazine, staying attuned to the latest trends in jazz and popular music.
Education is close to my heart, and I'm actively involved in curriculum development. I've had the honour of serving on the NZQA panel, tasked with reviewing unit standards for music technology L1-3. Furthermore, I organise Networks of Expertise workshops, where I teach popular music analysis to secondary school teachers. My commitment extends to reviewing achievement standards for NCEA levels 1-3 as part of the Music Subject Experts Group.
So, if you're ready to embark on a musical journey that stretches your piano skills and takes you into the enchanting world of improvisation and creative piano styles, I'm here to guide you every step of the way. Join me, Dr. Mark Baynes, on this musical adventure in West Auckland, New Zealand."
---
Teaching Info
Are you tired of boring piano lessons that leave you uninspired?
Learning jazz piano is one of the most rewarding challenges a musician can undertake. And with me, Dr. Mark Baynes, you can learn from a seasoned jazz pianist with a contemporary flair.
I believe that setting specific goals is key to improving motivation and creating an active learning environment. By working with each student to create a bespoke learning plan, I can help you achieve your learning goals and stay engaged with the material. Whether you're a beginner or an advanced pianist, I will tailor my lessons to suit your individual pace and preferences.
Learning jazz improvisation requires a disciplined approach, which can be just as challenging as learning classical piano. As a specialist in helping advanced pianists transition into the world of improvisation, I understand the unique challenges involved and can help you develop the skills you need to succeed.
To enhance my teaching, I make use of video tutorials and backing tracks. These resources are particularly helpful in improving your listening skills, which are crucial for playing jazz. I also introduce composition, chord inversions, lead sheets, music theory, and note reading from an early stage, keeping the lessons engaging and fun.
I strive to encourage positive reinforcement and foster a can-do attitude in my younger students. I avoid the negative stereotypes of piano teaching and focus on making learning enjoyable and inspiring. My students have praised my teaching style and ability to simplify complex concepts, which makes learning easy and fun.
Don't just take my word for it. Here's what one of my students had to say: "Mark is the jazz man!  He has been teaching me jazz piano for 2 1/2 years, and he's been a fantastic teacher.  He has a great personal manner, has expertise in many different styles and includes a good mix of theory and practical into my lessons.  Mark is encouraging and inspiring, and I would recommend him to any aspiring jazz pianist at any level".
I studied with Mark during my high school years. Mark introduced me to many fundamental concepts of jazz which had help me tremendously in preparing me for my undergraduate study at the University of North Texas. Not only that we covered the fundamentals, but Mark also introduced me to the music of many contemporary jazz pianists, especially the music of Brad Mehldau. I was so inspired to come to my lesson every week: the lessons were fun and very challenging. Mark's teaching had prepared me to understand the process of actually learning the jazz style – we would be learning tunes, learning the voicings, playing together on two pianos (we had two grand pianos at the time!), and most importantly, transcribing. I started to learn and transcribe the solos of many jazz greats during my study with him. I would highly recommend anyone interested in learning jazz piano to study with Mark. He is the teacher who is very passionate about jazz music – every lesson is a discovery of something new and inspiring.
Tanakrit (https://www.tanakritmusic.com/)
Mark was my first jazz-piano teacher I have ever had when I started getting into Jazz in my teenage years. I remember my piano lessons with him being incredibly inspiring and refreshing, each week I went home with lots of music to check out and a lot of things to work on and reflect upon. Mark offered a broad range of teaching methods in his lessons, being goal-oriented while keeping the lessons fun and engaging. He helped me prepare for music competitions such as the National Youth Jazz Competition in Tauranga or the Auckland School Jazz Competition by going through the repertoire and showing me how to accompany and improvise over the pieces. I can strongly recommend Mark to anyone who's eager to get Jazz-Piano lessons, for beginners as advanced pianist alike.
Leon Hattori (Conservatory of Cologne, International Scholarship Ensemble Award Winner (similar to the Monk Institute) in Mainz, Germany
I am very pleased to be a student of Mark's. I leave every lesson with a wealth of knowledge and a new found enthusiasm to learn more about jazz. Not only is he an incredibly talented musician himself, but is an inspiration to me as a student. Mark has an amazing ability to make complex musical concepts understandable and incorporates the fun, knowledge and the discipline necessary to learn.
Tam Leach