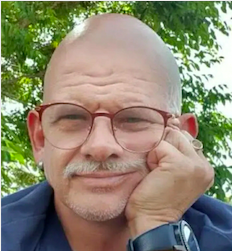 Hamilton
Singing Lessons | Artist development, Ensemble Coaching, Theory Lessons, NCEA Music Tutoring
---
Qualifications:

BMA(Hons), Ma(Mus), Gr8 Singing (RockSchool), Gr 5 Theory (Trinity), Grad Dip Edu

Pricing:

$35/Half hour

Styles:

Contemporary, Rock, Jazz, Opera, Pop

Suitability:

Intermediate School to Adult
---
Bio
Duncan has taught singing since 1991. Trained as opera singer (Joyce Barker, Wits University, SA and Wayne Long, Principal Baritone and Vocal Coach, CAPAB Opera Company, SA), he performed widely in musicals and opera. He excels at teaching projection and vocal performance, preparing students for RockSchool exams and Eisteddfods, as well as the annual showcase.
Currently Duncan teaches for the Waikato Itinerant Music Scheme, traveling to 5 schools to prepare students for NCEA exams where he also coaches several small groups and choirs. Having been a professional performer in South Africa (Opera and Musical Theatre), Duncan specialises in performance and projection, as required for musical Theatre.
---
Teaching Info
Duncan's teaching method focuses on a few basic techniques which are easy to master with consistent use, resulting in immediate results, for any age. Elements of technique include
Voice Placing
Diaphragm Support
Breathing
Musicality
Duncan includes elements of music theory in his teaching, so ensuring that the students also gets an all-round musical experience and education.
First (demo) Lesson is free.
If your recommendation leads to a new signup, you get a free lesson.
Lesson Structure
Warmup: The lessons starts with a set of 5 exercises specifically designed to achieve the mastery of a very reliable technique, which will enable the student to sing with confidence under even very trying circumstances. The exercises are emailed to students to warm up with at home.
Songs: This is followed by coaching using songs of the appropriate genre for the student.  The student is encouraged to sing with a microphone from the start. Recording are made of every lesson, for self-evaluation by the student and instruction by the teacher.
Practise
Students are taught how to practice. Effective practice leads to quick progress which will endure even when the singer is sick or nervous.
email me at lessons@duncanbouwer.com for more info
I can confirm Duncan is a brilliant singing teacher. I wouldn't have considered myself a singer at the start of this year (2020) but, thanks to Duncan's coaching, I now have a lead role in a musical. If you're looking for a singing teacher you couldn't find better than Duncan!
Glen Mathews
My singing journey began as an adult frightened of having his voice heard and insecure of where to begin. I was fortunate enough to connect with Duncan from a simple Google search and was greeted almost instantly by a strong willingness to be incorporated me into a weekly schedule. All of a sudden, my semi-serious inquiry into practice saw me committed into a lesson a short few days later. Throughout the course of our lessons, Duncan kindly yet firmly held me accountable to discovering the mechanics of my own voice. As any beginner singer can attest to, it was necessary to develop an intuitive connection with how to sing. To help me develop this connection, I was given feedback in multiple forms - auditory, visual, structural, feedback by analogy. Duncan has an exceptionally refined skill of when, how and in which way to give this feedback. I am confident that this expedited my progress and helped me avoid a lot of unnecessary frustration. After overcoming my initial discomfort with this process, I noticed that at each lesson I was able to sing from my heart and connect to the joy of singing, the joy of my own voice, and I know that will remain forever. Consider yourself blessed if you have the opportunity to work with Duncan.
Kashtin de Souza
I would highly recommend Duncan as a vocal coach. From the moment you start your journey with him, you immediately feel safe. It's a safe place where you can make mistakes and feel encouraged to grow/learn instead of self-deprecating. He's very encouraging, patient and helped me gain confidence in myself while showing me the correct singing techniques. What stands out about Duncan is how open he is to all genres of vocal styles. He learns with you and researches so he can help bring out the best in you. My voice has grown leaps and bounds and now feels strong, supported and secure These are not the only knowledge and skills he passes down but also qualities that are hard to find in a person. That's what makes Duncan better than all other vocal teachers. A perfect mixture of care and skill.
Minette Wolmarans
Duncan has been my singing teacher at two different stages in my life. After completing a drama degree, I wanted to develop my natural singing voice further. In my early twenties, Duncan took me on as a student and initiated me into the world of learning to develop my voice through exercises and songs that not only worked on my voice but also on my confidence. Duncan has an in depth approach and considers not only the voice but the person behind the voice. Nearly 25 years later, Duncan has been my singing teacher again. Together we continued to explore the range of my voice which has matured with age, working to use it optimally in a variety of ways that have been challenging and rewarding. Duncan is collaborative in his approach, taking into account where you want to go and what you want to do with your singing. He is extremely knowledgeable and always aims for the best manner in which to make your particular voice produce a versatile well-rounded sound. Having worked on various international albums and on my own body of work over many years, I highly recommend Duncan as a thorough and insightful vocal coach.
Tanya Gould
I am a professional drummer and instrument tutor. I teach drums, guitar, and piano across several different schools in the Waikato. I have had many different tutors myself over the years so I know what to look for in a good teacher. Duncan brings years of experience, knowledge, and passion to his teaching. He's always organized and very professional. I have been getting lessons with him over the last year or so and my singing and voice have improved so much over that time. I highly recommend Duncan to anyone who is interested in learning to sing or who wants to improve their singing!"
Andrew Hewatt
Jan 2021 I got to know Duncan as I accompanied him on guitar. He, the singer and me, the instrumentalist. Over the years I have sung, probably like most people, but I never really thought of myself as a singer. One day he encouraged me to think of myself as a singer and offered me singing lessons to help with the transition from someone who says, "I do sing sometimes, but I am not really a singer", towards saying, "I sing". For me it has been a significant change. Somehow he was woven voice techniques, exercises, songs to practice and how to think about my voice into a change in how I see my voice. The result is an increase in my confidence, an improved ability to self-analyse the kind of sound my voice is making. The result: a more rounded, less hesitant, more full-bodied sound. I feel like I can own my voice more and take it somewhere. As he knows, I don't perform often and I don't practice much these days. My voice is still fundamentally richer, though, and if I plan to "perform" somewhere I know what to practice and listen for and who I am (currently) as a singer. In any case, I now find that I am happy and even keen to "perform" more often. I am grateful to have been able to find someone to trust with this most personal part of me, my voice. Under Ducan's honest, gentle and firm guidance, I have changed permanently.
Ian Gould