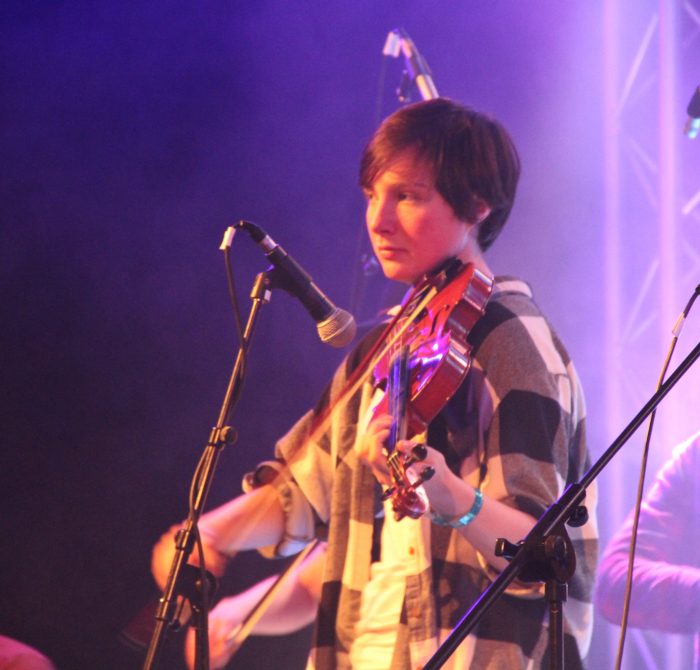 Wellington
Violin Lessons | Artist development, Theory Lessons, NCEA Music Tutoring
---
Pricing:

$30+ per lesson (Individual/group pricing negotiable)

Styles:

Celtic Folk, Irish/Scottish, Beginner Techniques

Suitability:

All ages and abilities
---
Bio
I currently have 16+ music performance experience involving classical violin, Irish fiddle playing, tin whistle, singing (solo/choir) and calling ceilidh dances. As of 2020, I have currently graduated from Victoria University with a degree that included papers in Music Composition, Theory and Studies.
I have experience in teaching solo lessons as well as group classes as a president and teacher of a university music club Vicfolk for the last 3 years. I wish to encourage people of all ages to learn a new skill in music and to introduce to stylings of Irish folk to many new, interesting people.
---
Teaching Info
Each lesson is well planned and adapted to the needs of each student. Whether you wish to start learning the violin or become a master in Irish fiddle techniques, each lesson is personalised for each student's needs. Resources such as sheet music and lesson booklets will also be provided if required.
Lessons include:
Irish/Scottish Fiddle Playing

Fiddle Techniques
Irish/Scottish Tunes
Cultural Teachings

Tin Whistle
Ceilidh Calling

Dance calling and teaching
Cribs constructing

Aural and Music Theory
I am located in Central Wellington and can accommodate lessons in the house's music room. Can also travel around Wellington if required (To be negotiated).
Lessons can be held in the morning on Weekdays or flexible times on weekends.