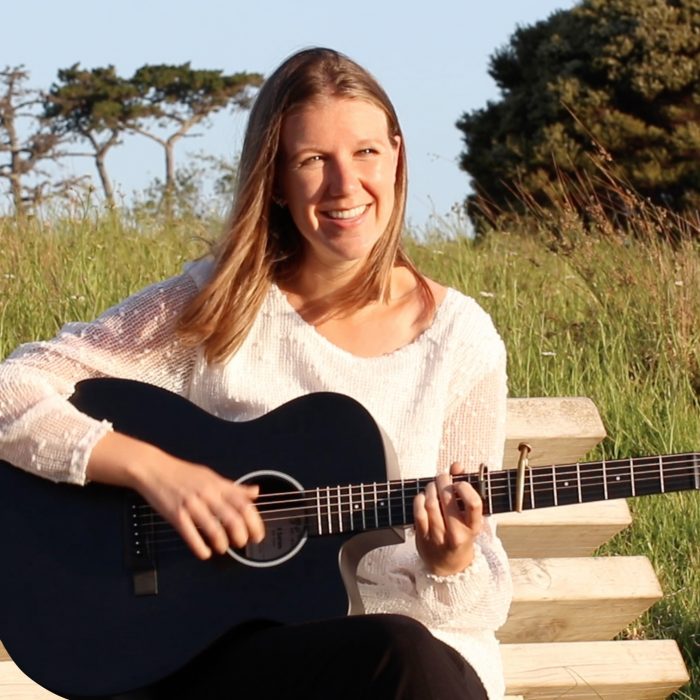 ONLINE
Guitar Lessons | Singing Lessons | Artist development, Song Writing Workshops, Composition Lessons, Online Lessons
---
Qualifications:

Diploma of Creative Enterprise

Styles:

Pop, Acoustic, Singer-songwriter, Country, Basic Rock/Classical/Blues

Suitability:

All ages and levels
---
Bio
With over 12 years of teaching experience, NZ musician Holly Christina has an innovative and enthusiastic approach to guitar lessons. GatSong offers convenient learning with strands of singing and songwriting within its flexible online package. Designed to inspire creativity and musical enjoyment, Holly Christina set up the GatSong programme in 2009 and she has taught at Cambridge Middle School, Elim Christian College, and Diocesan School for Girls. She also took the inspirational Break the Mould Music Tour to various schools in Auckland, Waikato, Wellington and Christchurch in that time. Now based in Cambridge, Holly Christina continues to offer the firmly established GatSong style of teaching to all New Zealanders ONLINE.
---
Teaching Info
GatSong online lessons are ideal for students who are keen to progress at their own pace with fun, individualised learning. Groups of two or solo sessions are available. We share documents, files, song links and recorded video tutorials on the online platform, to assist with home learning.
The essential skills for guitar are covered, including open and bar chords, strumming, double-stopping and finger-picking. Instruction on the use of equipment, such as tuners and capos is given. We discuss and use a range of cover songs and originals to learn and develop playing techniques.
Songwriting is also introduced if students show interest and we focus on creating music, combining chords/lyrics/melody to write songs. Digital tools like voice memos, notes and written tabulation are used. Singing skills are encouraged (yet optional) and taught throughout lessons as part of the full GatSong package, to strengthen rhythm and pitching abilities.