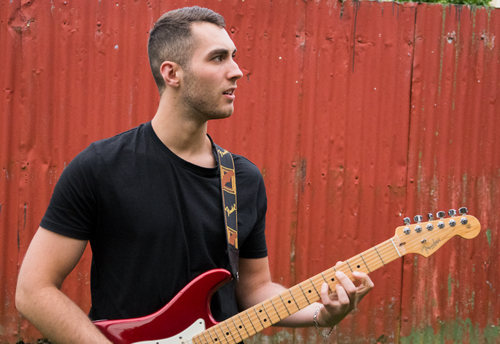 Dunedin
Guitar Lessons | Aural Lessons, Theory Lessons, Jazz Improvisation Lessons, Online Lessons
---
Qualifications:

London College of music grade 8 and I have finished my Bachelor of Music at Otago University

Pricing:

$30-$60

Styles:

Funk, Rock, Jazz, Pop, Metal, Finger Picking, etc..

Suitability:

All ages and levels are welcome
---
Bio
I got an electric guitar at age 11.  I found a teacher a few months later and my playing began to drastically improve.  Having someone who could provide guidance and feedback made all the difference. He introduced me to great guitarists like Joe Satriani, Steve Vai, John Petrucci, Paul Gilbert, Guthrie Govan. He taught me the importance of listening widely; a value I try and instill in my students to this day.
I was inspired so I began to practice during every spare moment I had. I would come home from school and practice until I went to bed, but it wasn't until I began to play with other musicians that I discovered the importance of music theory. All of a sudden, I was expected to listen and understand what someone else was doing and immediately know how to respond. I wanted the freedom to be more creative during these jam sessions so I committed to working through the guitar examination syllabus in order to improve my chops and my understanding of music.  I completed my Grade 8 in electric guitar before going on to pursue further study at the University of Otago.
Music is a journey and the biggest thing tertiary study taught me is that there is still so much to learn! I'll spend hours improvising with backing tracks or writing my own tunes, always looking for how I can become a better player. This love of music and the joy of discovery is something I try and pass on to all my students. I love igniting a student's passion and sharing the enjoyment I get from music. The feeling of achievement that is shared with a student when they finally nail a tricky technique or understand a complicated concept is the best feeling in the world.