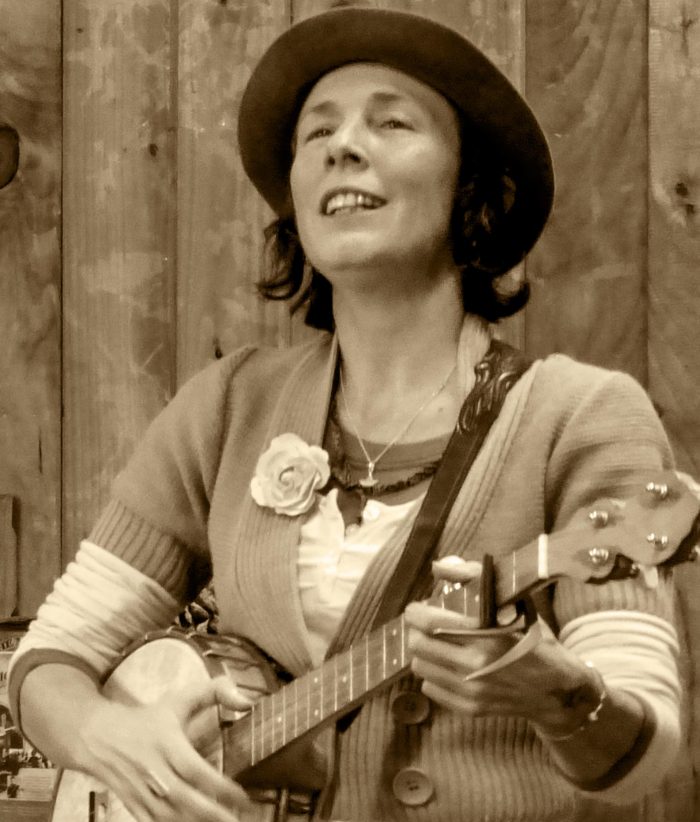 Wellington
Banjo Lessons
---
Qualifications:

10 years study of Oldtime music in West Virginia. Masters in Behaviour Analysis

Pricing:

$30 group lesson, $40 individual lesson

Styles:

Clawhammer banjo

Suitability:

All ages
---
Bio
Hi there, here's a bit about me;  I went to the States back in the 80s and met and learned banjo from my father in New Jersey.  After that I went West Virginia where I completely immersed myself in banjo and old-time ballad singing – listening to no modern music for 7 years following the advice of my Mennonite banjo master. During that time I came to teach workshops in banjo and Appalachian singing as well as performing in an awarding winning Old-time String band The Raincrows.
Now back in NZ, I perform and play square dances with Cotton Daisy Backstep and my originals and trad as The Faustians.
---
Teaching Info
With a Masters in Behaviour Analysis I teach using the scientific principles of learning, so even though my classes look and feel casual, I am keenly aware of my students learning process and will always be adapting the lesson to push forward or ease back.  This enables me to provide a smooth, confidence building experience for my learners. I emphasize learning by ear and lessons are not heavy on music theory.
Students should bring a recording device and a banjo if you have one (if not let me know I have small banjo's for sale at $200 and will buy back). Lessons progress at the speed of the learners. I recommend your first lesson be an individual lesson. After that you could join one of my classes which are in Wellington MT Vic. Beginners will be taught the basic clawhammer strum in the first lesson followed by chord changes in rhythm. Subsequent lessons focus on the clwhammer melodic elements of the pull-off, hammer-on, slide, and drop-thumb.
I teach songs and fiddle tunes traditional to the Appalachian Mountains. Students are encouraged to sing the songs if they want and play along with me on the fiddle once they have learned a tune.