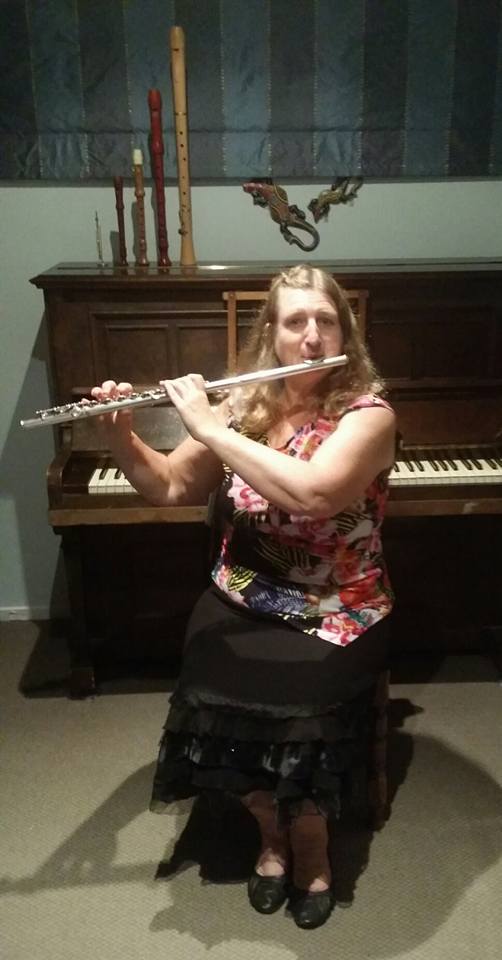 Christchurch
Flute Lessons | Keyboard Lessons, Piano Lessons, Recorder Lessons | Online Lessons
---
Qualifications:

L.T.C.L flute , grade 5 classical piano, grade 4 modern piano, grade 5 modern keyboard, Secondary Graduate Diploma of Teaching and Learning

Pricing:

$30 for 30 minutes $20 for 20 minutes

Styles:

classical and modern styles

Suitability:

5 years to adult
---
Bio
I started my musical career on wooden recorders of varying sizes which my father owned and then taught me. They were taken with us on holiday and family members would play simple tunes in unison and in parts. This gave me the inspiration to play instruments in a group setting.
Later I learnt the piano, flute, saxophone, then keyboard and most recently the ukulele.
Over the years I have played mainly flute in varied sized chamber groups of different instruments, musical theatre orchestras, a full orchestra, flute choir and a big band.
Currently I play flute in two regular groups. One group is The Mainland Big Band, a dance band which plays at Working Men's Clubs and other celebrations like anniversaries, weddings and large corporate dinner-dances. The other group is The Risingholme Orchestra, which is a local amateur orchestra which performs for retirement home residents, primary schools and 2 concerts annually. I also enjoy getting involved with other musical groups as the opportunity arises.
You can hear my arrangement of Writing on the Wall's by Sam Smith here.
---
Teaching Info
I am available to teach piano and keyboard ( beginner's to intermediate ), flute and recorder.
I have been teaching privately or in small groups at schools and my own home for the past 27 years and have taken students through their NCEA levels in flute.
I love to help students learn to read music using a variety of music. Reading music gives you the ability to play a wide range of music and to play with others such as playing duets, in chamber groups, musical theatre orchestras, full orchestras and more. The notes, rests, markings all written down help you communicate effectively with each other, to keep in time and become a confident sight reader, to compose music, to earn money where you can teach it.
My aim is to stimulate each individual to reach their full potential, whether it is to relax and play for fun on one's own, to work towards a practical examination or performance opportunity or to get involved playing music in a group setting.
Learning An Instrument Stimulates The Brain
So Why Not Start To Learn An Instrument today.
"Without Music Life Would B flat"