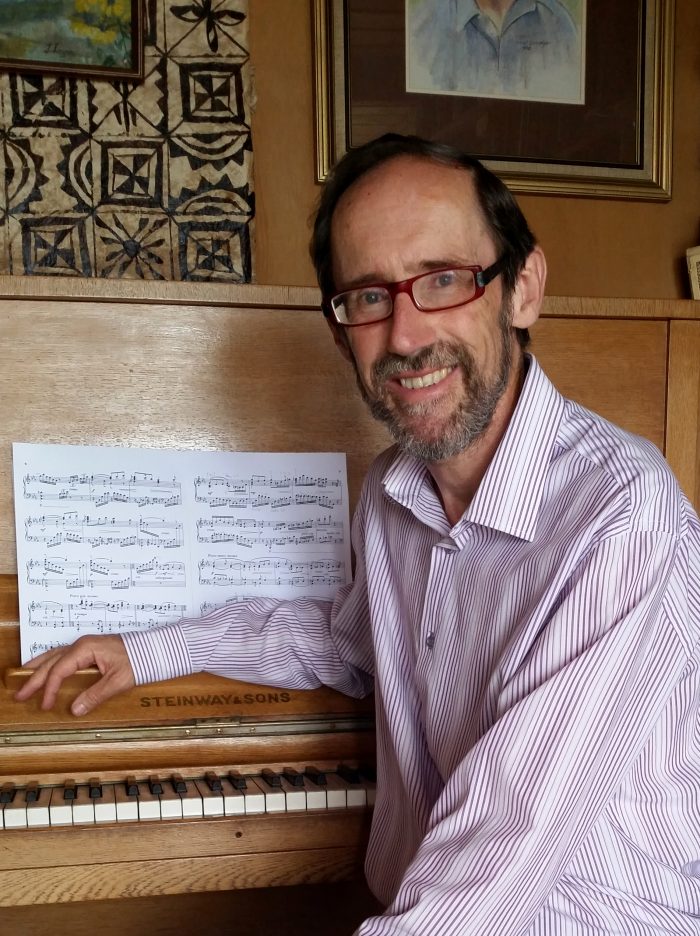 Wellington
Piano Lessons | Artist development, Song Writing Workshops, Theory Lessons, Composition Lessons, Jazz Improvisation Lessons, Online Lessons
---
Qualifications:

B.A (hons) ATCL (piano performance) Diploma of Teaching (secondary)

Pricing:

$60 per hour, $30 per half-hour

Styles:

Classical, Jazz, Blues and Gospel

Suitability:

All ages from 5 on.
---
Bio
It seems like playing the piano has always been a part of my life. I grew up in a family here in Island Bay in the 1960's where everyone played an instrument of some sort and we conveniently had a neighbour who was a piano teacher, a student of one of Chopin's students called Elsie Federoff. She was originally from Rotterdam in the Netherlands. I started playing at about 7 years old and though I had a break of about 5 years without a teacher I kept on playing for my own enjoyment.
When I came back to my original teacher, Elsie Federoff, in my last year of secondary school I had to make a jump from grade 1 to grade 8 very quickly but managed to pass with merit fortunately.
A few years later I went on to take the ATCL in piano performance with Doris Sheppard when Elsie had returned to her native country the Netherlands. I was also very lucky to meet Doris as she had been a pupil of the legendary English teacher Tobias Matthay.  From her I learnt not only the relaxation and sound production technique of Matthay but harmony and counterpoint as well.  
Since university study I have combined teaching piano and performing with my other passion – painting and art. I have also taught in a number of secondary schools both here and in the UK where I lived between 1998 and 2012. I have performed as a soloist and accompanist in venues such as the Vortex Jazz Club in London, "Larry's Room" at Pizza on the Park, London as well as "Le Croquenote". In 2020 I appeared in the Wellington Jazz Festival to launch my solo piano CD – mostly my own compositions.
For my jazz career I was mentored by the famous New Zealand saxophonist and arranger Tony Noorts whose guidance on composition and performance I can pass on to the students I now enjoy teaching so much.
---
Teaching Info
What you can learn
Piano performance – classical, jazz or pop styles to suit your needs

Composition, theory and harmony

Accompanying and singer‐pianist technique a specialty

Exam preparation for Trinity College or Royal Schools exams on request

Support for NCEA study
In my lessons creativity and individuality is at the core right from the start.
With a wealth of experience teaching children and adults both here and in the UK, I don't just teach piano – I aim to provide a rounded and holistic musical education as well. I can tailor courses for individual interests whether that is classical, jazz or pop, composition, song writing and also NCEA support.
I am also very successful in preparing students for external Royal Schools or Trinity College exams. As a trained and NZ registered teacher I have reasonable rates with the option of learning at your home or at my house in Island Bay.
On a basis of sound fundamentals of correct movement and reading music there is the chance for students to express their particular strengths.