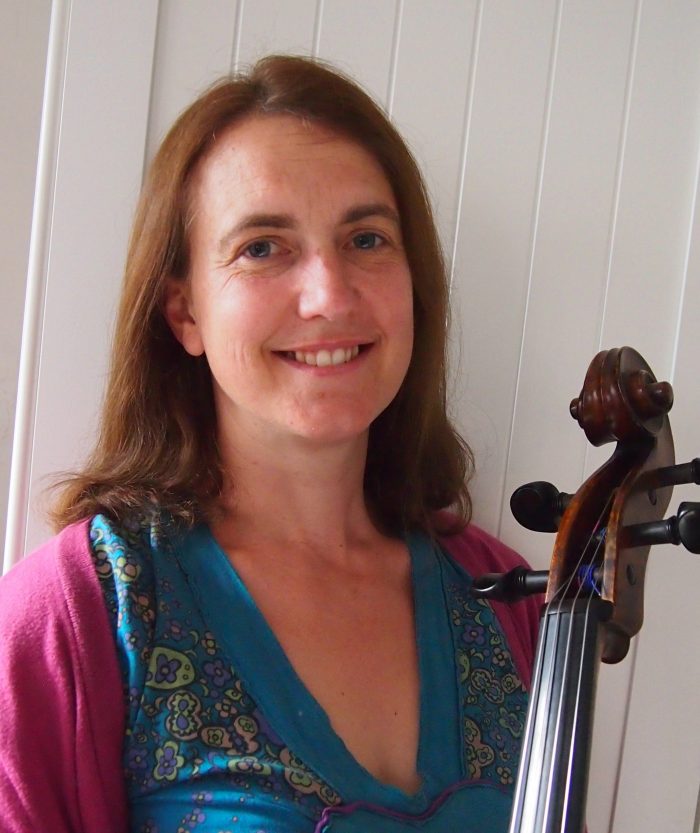 Wellington
Cello Lessons | Viol Lessons | Ensemble Coaching, Online Lessons
---
Qualifications:

Diploma and Graduate Diploma (Performance Cello) Sydney Conservatorium of Music

Pricing:

$60 per hour $30 per half hour

Styles:

Classical, Early Music Specialist

Suitability:

6-100 All levels
---
Bio
I started cello with James Tennant in Auckland. After six inspiring years, I moved to Australia to study at the Sydney Conservatorium of Music, and by 1998,  I had completed a Post Graduate Diploma in Performance Cello with the late, legendary Lois Simpson.
I have now relocated back to NZ and settled in Wellington in mid 2016.  I am looking to build a thriving cello studio here and welcome students of all ages and cello stages.
I currently work as a freelance musician on modern cello, baroque cello and viola da gamba (the bass of the viol family) and am currently enrolled at the Sydney Conservatorium pursuing a Masters degree on viola da gamba with Daniel Yeadon.
I have had an eclectic musical career and while studying classical music, I have delved into the world of Latin American Song for more than two decades resulting in numerous concert collaborations.
In 2013, my interest in Latin American Music and Historical Performance Practice (HIP) came together.  I directed a wonderful concert of Latin American Baroque music with Baroque Iluminata, a group which I hope to present again in the future.
In 2014 I joined with colleague, Tara Hashambhoy, to form the Pearl and Dagger Company with a mission to produce and perform entertainment that provides a snapshot of musical and theatrical life from other eras. Our first production was the C17th masque Cupid and Death, written by Shirley, with music by Matthew Locke and Orlando Gibbons. With a cast of nearly 20 singers, musicians, dancers and actors, this was a unique and challenging undertaking. The following year the Pearl and Dagger Company produced The Raven, parlour entertainment from the turn of the C20th. This programme included chamber music from the time, a corny Victorian skit and two melodramatic settings of brooding Edgar Allan Poe poems to piano, one of which was, of course, The Raven.
I am one of the Emeralds in viol consort Josie and the Emeralds with regular performances around Sydney, as well as part of the period classical ensemble, Classicum Australis, directed by period clarinettist Andrew Doyle.
Feel free to read more about my musical life and see some videos of concerts at www.imogencello.wix.com/mysite
---
Teaching Info
I am happy to teach beginners to advanced. I much prefer regular weekly lessons as they help a student progress faster. I don't enforce exams but am happy to guide a student through them if that is suitable. Alternatively, if you wish to learn purely for the sake of learning, I would be delighted to help you with that.
I always write notes during the lesson that the student can take home to assist with the development of good practice technique.
I currently teach five students via Skype and am happy to combine periodic face to face lessons with online learning if that is suitable for you.
For an extra fee, I am willing to travel to people's home within a 5 kilometre radius.