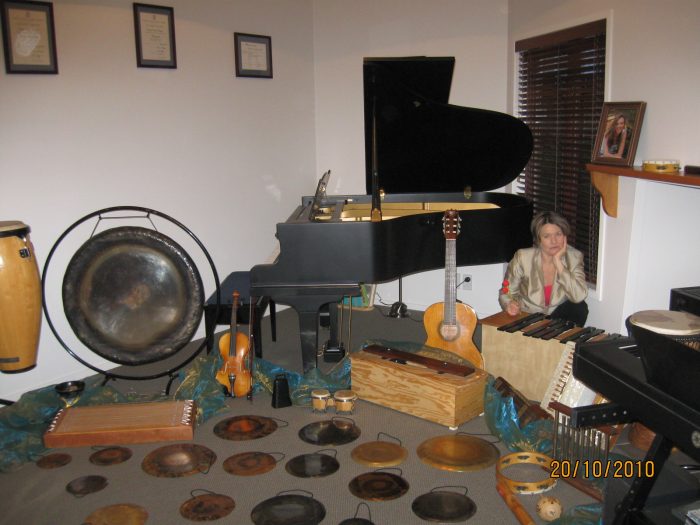 Auckland
Piano Lessons | Percussion Lessons, Recorder Lessons, Singing Lessons | Aural Lessons, Theory Lessons, Music And Movement For Under Fives
---
Qualifications:

ATCL; LTCLGMT (London); Dip. Executant Music (NZ);Dip. Teaching (NZ); Dip. Education (USA)

Suitability:

All ages
---
Bio
Janet has been a music educator since her graduation from North Shore Teachers College in the 1970's.   She completed post-graduate piano and singing studies in London, England before continuing her career as a teacher, director and performer in the USA for 30 years.  She has returned to NZ bringing a wealth of experience and a creative approach to music education in general.  As one of her colleagues wrote:
"Janet is simply amazing.  She possesses a unique way of reaching to the heart of things and leading others to do the same.  As a Music Teacher she inspires students to give their utmost, to reach into themselves and become the music, to share the pathos or joy, the rhythm and energy, the beauty and precision that brings the piece to life.  I have seen no one else able to take students to this place of total immersion, total commitment." – Gary Griffith
---
Teaching Info
Janet has a holistic approach to music education and tailors her lessons to suit the needs of her students.
Prospective students are welcome to attend a free initial piano or singing lesson.
Students are also welcome to check out Sound Art and Janet's instrument collection from around the world.  Sound Art is concerned with the wider notions of sound, listening and creativity – it promotes musicality and enhances well-being and understanding.  Participants explore instruments and strengthen their personal relationship to sound and silence, music and movement.  It provides a "sound" foundation for music education…and more.
This class showed me a different way to see, feel and listen to things. It welcomed me into understanding that there is not just one right way, but that there can be many.  It helped me use a different side of my mind and being and make it into a whole other precious gift. It can be helpful in so many ways if someone is stuck, and shows so many paths to understanding nature and oneself. – Julia (13 years)
Janet's students are given opportunities to perform to the public.  Sound Art students may also present their work to schools and kindergartens, thereby teaching others about listening, sound vibrations, harmonics, the beauty of sound, and the joy of feeling connected and in tune with the creative process.