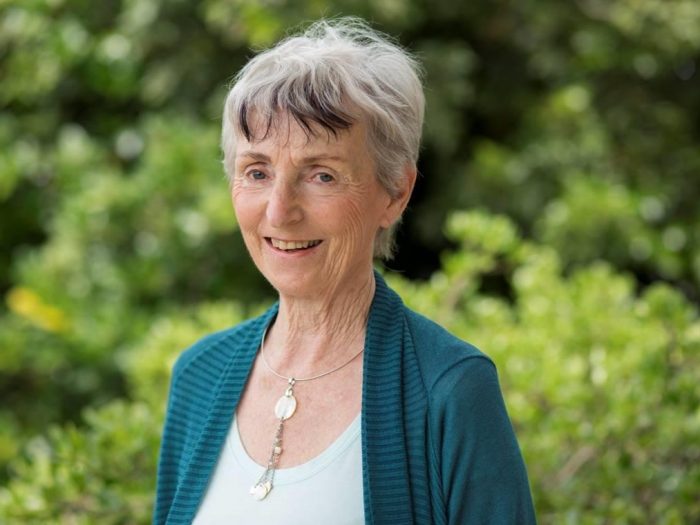 Auckland
Singing Lessons | Guitar Lessons | Alexander Technique Lessons, Posture for Singers and Instrumentalists, Skype Lessons
---
Qualifications:

Cert.STAT (SA)

Pricing:

Request sliding rates - Beginner's - Group Class - Private lessons

Styles:

Open. Singing styles to suit the singer and their preference

Suitability:

Ages range from 16 to 65+. Plus dynamic group classes.
---
Bio
I empower singers to free vocal expression and sing with confidence. To release the voice and breathing and get the fullest vocal strength. Lessons focus on Alexander's discoveries.
For keen enthusiasts to professional singers, discover the art of freeing your voice and the subtle breathing mechanism.
Confidence and vocal strength are by-products of good natural pitch.  I work primarily with the HOW of how you sing!
I am an Alexander Technique teacher and base my singer and instrumental sessions on this powerful method.  I have taught singers from classical to contemporary, modern, pop, jazz and folk singers as well as choral groups.
I conduct speciality workshops with Adult Education, small groups and festival events.  I've worked with school choirs St Kentigerns and Baradene colleges, supporting them in their search for excellence.
---
Teaching Info
Work with me and you'll experience subtle changes to your alignment which influences your confidence in performing.  Free your voice – free your performance!

– release tension and release yourself from anxiety on stage and off.
– gain total freedom in your ability to express the song.
– alleviate practice boredom and enjoy better, lasting results.
– dramatically enhance your breathing capacity.
– develop your own keen sense of your best voice.
You give me the time and I'll give you the tools!  Guaranteed I will.
Group classes – Sing again: performance workshop.  Contact Jann to get detailsand/to register.
Other options available:
Private 1 -2-1 lessons $90 for hourly session.
My special starter package offer……..Sign for 6 sessions- cost $540.  You pay $500.  After 6 lessons you're singing with less tension.  It starts to feel easier and more comfortable.
Your daily actions have eased, singing; practice, standing, working.
Mini class x 2  – you and a friend $135
Students: 1-2-1 $65.    45 minutes.
Skype sessions $75.
See  www.naturalvocalfreedom.com for more details
Thank you so much Jann. I really appreciate what you're doing for me! I'm so glad I came across your profile on the directory. I've only been to one lesson, but I can already tell I'll be growing a lot, not just a singer, but as an individual from you and I'm looking forward to it! The confidence we addressed really helped. It feels more like "I can be myself"
Zhyryll Prada