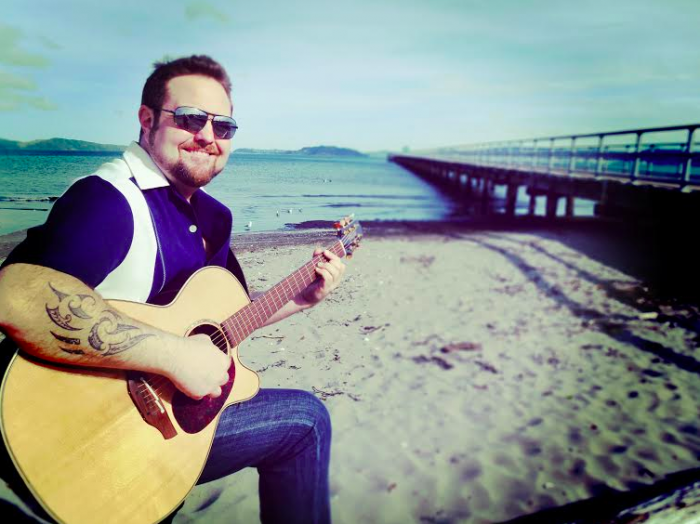 Cambridge
Guitar Lessons | Bass Guitar Lessons, Ukulele Lessons | Artist development, Theory Lessons, Jazz Improvisation Lessons
---
Qualifications:

Bachelor of Musical Arts, Diploma in Teaching

Pricing:

Private Session: $40 per 1/2 hour, $70 per hour Bookings essential. CANCELLATION POLICY 24 hours minimum notice. SPECIAL If you book and pre-pay an hour a week, for a whole 10 week term, one lesson is free!

Styles:

Pop, Rock, Jazz, Soul, R&B, Blues, Funk, Acoustic, Electric.

Suitability:

6 years and up.
---
Bio
Hello, I've recently moved to the Cambridge area, to take the role of Head of Guitar and Commercial Music at St Peters School in Cambridge. My involvement in music education has stretched over twenty years.
I am absolutely dedicated to fostering young (and older) talent! I have a Bachelor of Musical Arts in jazz performance, and I hold a Diploma in Teaching from the Christchurch College of Education. I am a fulltime guitar teacher and teacher of several other instruments also. If experience is what you're after, please get in touch :-)
Im looking at midweek, Tuesday or Wednesday, after school through to early evening.
---
Teaching Info
I've decided to take on a select few guitar students. I'm happy to take on beginners. I have a lot to offer the more experienced players too, especially in terms of theory, reading, or learning jazz.
Each student gets an individual programme, depending on their needs and goals. I take a modern approach. I encourage students to listen to a diverse range of music and to try different things so they can discover what they really like. Adults usually know what they like, so we get more in to developing skills and technique from the get-go. I teach playing by ear as well as learning how to read and interpret sheet music.
Jason is a superb teacher and has got a lot to offer - thanks for the great lessons and keep it up! :)
Jim Kaye
"After playing guitar recreationally for a few years, I decided it was time to get to grips with scales and patterns to help me more fully understand guitar theory. Jason is a patient and effective teacher, who made learning something as potentially difficult as scales, plain sailing. I felt myself progressing quickly in a short amount of time which was exactly what I wanted. Top bloke!"
Daniel Moore
Jason is an awesome teacher! It was great having a say in what we would do in the lesson, which meant I was able to improve in weak areas like jazz, reggae and music theory. I am a much more confident bassist, and his help when I was auditioning for Whitireia is the reason I am studying music there now. Thanks Jason!
Karl Mooyman
Hi Jason, I just wanted to say thank you so much for teaching Sandra bass. After her session with you yesterday she was all buzzy. She said she had learnt so much.It all made sense. Thanks! See you next thursday.
Sandra Dekkers Mum - Anita
"After a few years of mucking around on the guitar without much progress, Jason has really kicked things into gear for me. I have had lessons in group sessions and one on one, and this mix has added a lot to my enjoyment of learning guitar/music. Jason is happy to tailor the lessons based on what you want to do, but will also structure lessons to keep it interesting. Music theory is always relevant to the music we're playing, and his knowledge is vast. I highly recommend Jason to anyone getting started, or if you simply aren't making the progress you want to, he'll get you grooving. "
Michael WIlls