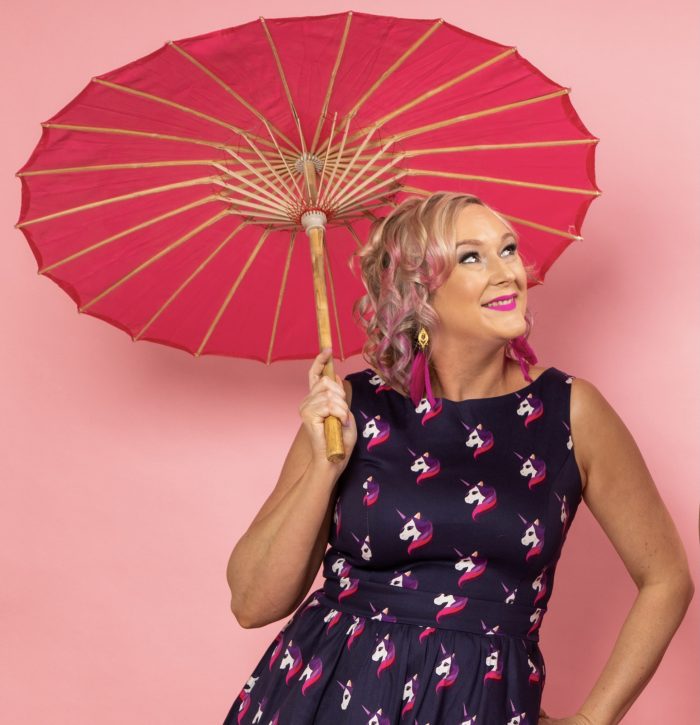 Christchurch
Singing Lessons | Artist development, Song Writing Workshops
---
Pricing:

$23 - 20 minutes, $35 - 30 minutes ($10 Group Lessons Available at selected schools *See below)

Styles:

Pop, Jazz, Songwriting, Confidence

Suitability:

All ages and levels
---
Bio
Hi, I'm Jenny!
I am a Tui award winning singer / songwriter, with over 18 years teaching & performance experience.
I'm a vocal tutor at Ara Performing Arts and teach privately from my home studio in Parklands, as well as various schools in Christchurch.
I am one half of the successful  duo Vintage Blue and perform regularly on the local music scene, weddings, corporate events and private functions. We released our debut album in 2020 and have a global following with our Live In The Lounge shows on Facebook.
As well as performing as Vintage Blue, I'm also in Tui award wining Children's music duo Itty Bitty Beats. We have written and released 4 albums, 3 EPs, a multitude of singles and videos which are regularly played on TVNZ and are also published authors!
I love music, I love to sing and I love to help people love learning to sing!
---
Teaching Info
Learning to sing  is a personal journey and everyone has different strengths and passions.
I work with my students to build their confidence and skills… but most of all have fun!
All Ages!!!   No Experience Necessary!!!
Lessons can include..
Warmups & Technique
Ear training
Working on songs that are the students choice.
Confidence and performance.
Lessons times currently available:
Group Lessons: Available at Rawhiti School, Waimairi School & Breen's Intemediate. *School students only – during school hours
Mondays:  4:40pm, 5:00pm
Tuesdays:  1:00pm, 1:30pm, 2:00pm, 3:30pm, 4:00pm, 4:30pm
Wednesdays:  12:30pm, 1:00pm, 4:30pm, 6:30pm
*I can add you to the waiting list for other  lesson times as they become available. Please let me know.