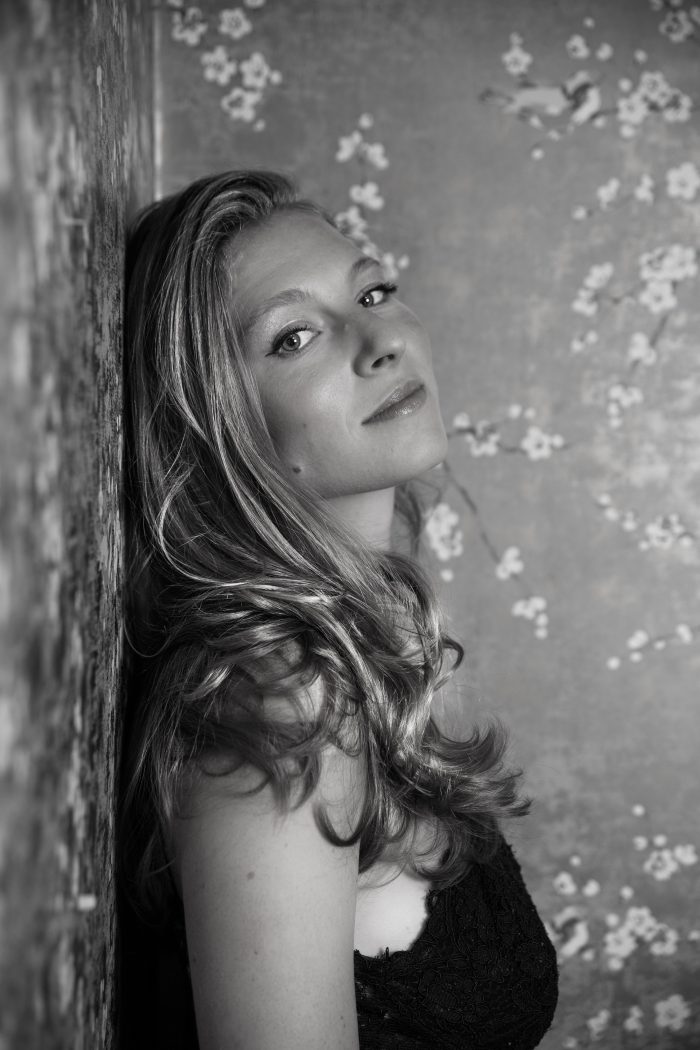 Auckland
Singing Lessons | Artist development, Online Lessons, Posture for Singers and Instrumentalists
---
Qualifications:

Bachelor of Music

Styles:

Rock, Pop, Soul, Funk, Jazz and Singer/Songwriter style

Suitability:

From the age 12 and up, from beginners to advanced
---
Bio
Julia Dorry is a professional Vocalist from Berlin, Germany.
After finishing her Bachelor of Music in 2013, she left Germany to travel, explore and live abroad. Throughout her travels in South East Asia, Australia, Brazil, UK and New Zealand she was inspired by different cultures, sounds and their amazing people. She performed in different places and venues around the world.
Julia has a big passion for Soul, Funk, R'nb and Gospel music. These genres have  always been a big part of her life and influence for her own music.
She currently lives in Auckland, New Zealand where she performs in a Soul/Jazz duo at different live venues and teaches voice at her home studio. Julia holds the Estill Figure Proficiency (EFP) in the Estill Voice Training.
---
Teaching Info
Singing is all about feeling comfortable. It's very important to me to create a space based on trust, where my students feel free to sing, let it all out and share emotions.
My vocal lessons will be focused on how the voice works, finding your own sound, developing your voice based on Estill Voice Training, a model that is based on voice science. Another focus will be setting personal singing goals and working towards them, gaining confidence and being able to express yourself.
"Julia's lessons are one of the highlights of my week. She's a very knowledgeable, patient, understanding teacher, and very fun to work with. With her help I've increased my range, tone, and confidence in singing. I would definitely recommend her to anyone."
Andrew
Finding joy over lockdown. Personally, 2020 has been a great year. I've learnt to sing! I'd spent my life thinking I couldn't sing (having a brother who sang with perfect pitch didn't help!). But I had always loved singing and wished I could hold a tune. I'd been wanting to learn for ages, but as an adult with kids working full time, it seemed impossible to fit in. Then lockdown came and alongside all the crazy, I decided to see if anyone would teach me online. I was delighted to find Julia - she is kind, and has been a gentle, encouraging, cheerful and supportive teacher, as I mangled my way through exercises. While I found the first weeks pretty tough (who knew there was so much muscle work in singing!) She never let me descend into despair, and seemed to always know how to ensure we ended a lesson on a high note ;-) Being able to do lessons online has been excellent for flexibility, I would really recommend it. I can now sing well enough that my family asks me to sing. I learnt a special song for my husband for his birthday which he loved, and a woman in the supermarket car park complimented me the other day (I was warbling Christmas carols to myself). I feel really grateful I found Julia, and for her support in helping me get to 'not too bad'! My goal for next year is to join a choir, but I plan to keep seeing Julia for support and checking in. I'd recommend Julia to anyone who wants to either learn from scratch, or improve their voice :-)
Sara
I have had singing lessons with Julia for about a year and have had a fantastic time. My aim was to learn some singing basics to compliment me playing guitar at home. So, having never really sung before, or had training, I was surprised with how far I have progressed and the range of songs I am learning. The lessons are always enjoyable, social, and tailored to fit my aim – to improve my singing to enable a solo 'performance' with my guitar. Julia has made the journey enjoyable and challenging – one I look forward to continuing.
Jason
"Julia helped me to control my voice in a way that I didn't think was possible. For years, I thought 'good singing' meant 'breathing from my belly', when In reality, that's not the case at all. Julia taught me so much about this complex instrument that we ALL have, and that if we put in the work, we can control this instrument with ease - however, practice is totally necessary! Julia not only went through vocal exercises with me, but she also had so much knowledge and always explained how the voice works in a thorough way. Because I learned more about my voice, I was able to better understand the things I needed to work on, but was able to recognise the aspects that had improved over time. I highly recommend Julia for anyone wanting to learn more and improve their singing voice!"
Jana