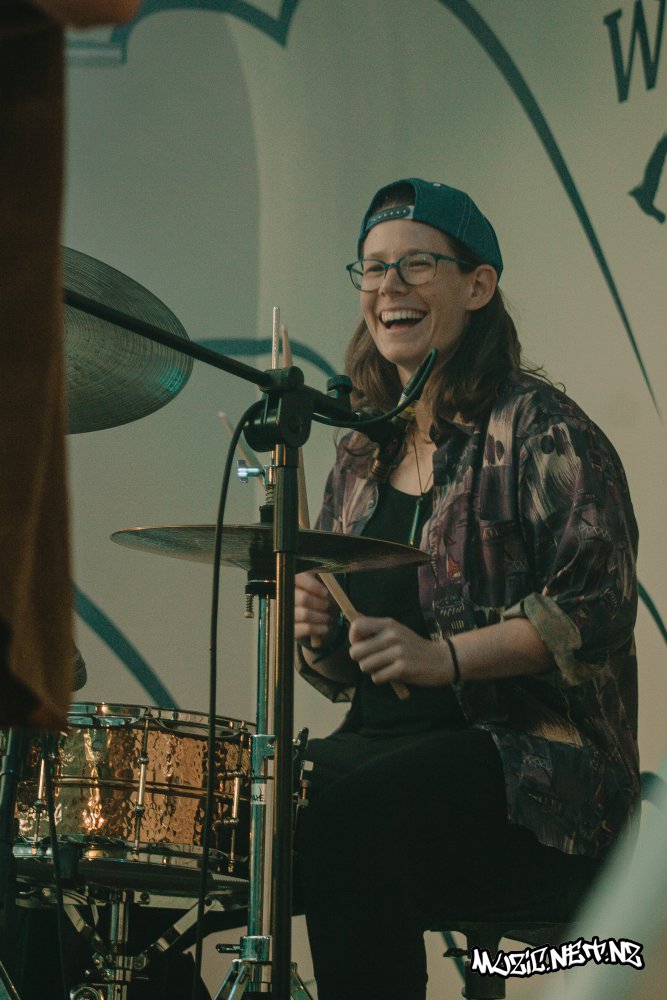 Wellington
Drum Lessons | Ensemble Coaching, Jazz Improvisation Lessons, Online Lessons
---
Qualifications:

Bachelor of Music

Pricing:

$40 per 30min / $60 per 60min

Styles:

All Styles

Suitability:

All ages, all levels
---
Bio
Kim Andrews has over 20 years of drumming and music industry experience, a Bachelors degree in jazz performance from the New Zealand School of Music, and has performed internationally and in many of NZ's most iconic venues and festivals, as well as TV performances and radio features.  Kim built her first pots and pans drum kit at the age of 6 and has had a passion for music ever since.  Whether on stage, in the studio or in the band practice shed, the challenge to 'play what is right for the song' is what continues to develop her style and versatility as a musician.
---
Teaching Info
Wanting to learn the coolest and most fun instrument of them all?? (AKA the drums!) Let me help you on your journey.
My name in Kim and I am a drum teacher working privately and in schools across the Wellington region.  It's my aim to provide fun lessons that foster creativity and confidence while building a strong foundation in musical abilities.  Lessons are a combination of structured exercises from various method books, and playing along with music and backing tracks.  It is my goal to maintain an ongoing conversation with my students to cater for their individual interests and needs.
Female drum teachers are few and far between, and because of this I offer a unique perspective within the music community.  On more than one occasion I have had a young female student tell me how they were unsure if they could learn the drums as it was 'a boy's instrument'.  It is my goal to empower and support young females by helping build confidence and practical skills through music and drumming and help promote a positive and more diverse music community.
"Kim is friendly, patient, enthusiastic and encouraging. The lessons are fun and I'm learning heaps."
Toby, Year 8
"Kim has been a fantastic find. Our son doesn't always find learning from new people easy, but he was at ease with Kim from the start and has learned an enormous amount in a what seems like a really short time. He loves the idea that she is 'a real drummer' and looks forward to every lesson."
Sarah, Parent
"Kim has been a great drum teacher for our 11year old son. She's excellent at teaching him the core principles of drumming through songs of his choice that he's excited to learn. He always speaks warmly of Kim because she's warm and encouraging and makes learning fun. He also loves the fact she is a real drummer in a real band!"
Rachel, Parent
"Kim is fantastic with kids. Our son, while keen to drum, is shy of new people so was a little reluctant. Very quickly his drum lessons became a highlight of his week!"
Tracy, Parent
"Kim is a really good teacher. She gives good examples and you can tell that she wants you to succeed. I like that she adapts to your musical interests."
Hector, Year 8