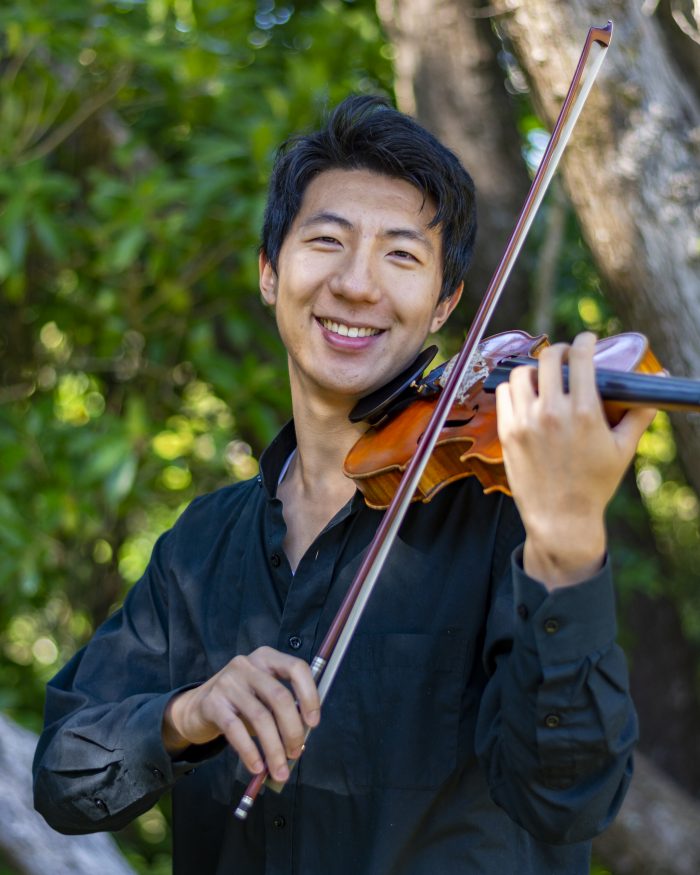 Christchurch
Violin Lessons | Artist development, Aural Lessons, Ensemble Coaching, Theory Lessons, NCEA Music Tutoring, Online Lessons, Suzuki Music Lessons
---
Qualifications:

Bachelor of Music

Pricing:

$70/hour, $40/half hour

Styles:

All styles

Suitability:

All levels
---
Bio
Leo Liu is a violinist and teacher whose career is currently based in Christchurch, New Zealand. As a graduate of the University of Wellington, with a Bachelor of Music in Classical Performance, Leo has been consistently performing in orchestras and chamber groups across New Zealand. 
During his studies in Wellington, he received the Victoria International Excellence Scholarship and was selected as a finalist in the Body Harris Prize music competition – playing Gone by Kenneth Young – hosted by the New Zealand School of Music. Leo is currently studying toward his Bachelor of Honours in Music and Master of Music with Professor Mark Menzies at University of Canterbury.
In both 2021 and 2022, he was invited to perform on tours specialising in Baroque music, organised by the Baroque Music Community and Educational Trust of New Zealand. These took place across New Zealand with University of Canterbury Professor Mark Menzies and cellist Tomas Hurnik. 
Lessons can be taught in both English and Mandarin.
Leo Liu 是一名新西兰Christchurch 的小提琴演奏者和小提琴教师。Leo在惠灵顿维多利亚大学完成了古典演奏音乐学士学位,并且不间断的演奏于新西兰各大乐团和室内乐团体。在他学习期间,他获得了维多利亚国际杰出奖学金,并且他演奏的Kenneth Young 的"Gone"在新西兰音乐学院举办的Body Harris Prize 比赛中成为了决赛演奏者的一员。Leo现在正于坎特伯雷大学跟随Mark Menzies 教授攻读音乐荣誉学士学位和音乐硕士学位。在2021和2022,他被新西兰Baroque Music Community and Educational Trust 邀请去新西兰全国巡回演出巴洛克时期音乐。这些演出包括有坎特伯雷大学教授小提琴家兼钢琴家,作曲家Mark Menzies和大提琴家Tomas Hurnik。
课程内容可双语教学-英文和中文。
---
Teaching Info
Leo is passionate about teaching music and sharing it with communities in Christchurch. He has been working in the music education sector for almost a decade and has invested this time in creating a deeper understanding of music pedagogy. He explores different strategies to best approach children's engagement with music studies at all levels. 
Leo is adaptable to many styles of teaching, including the Suzuki method, grade examinations and NCEA music, in both Mandarin and English.
Leo热衷于音乐教学并且和Christchurch音乐群体分享他的教学经验。他已经在音乐教育领域有着近乎10年的教学经验并且已经取得了对音乐教育更深刻的理解。他擅长运用不同的教学策略去契合不同学生的水平与要求。Leo可以使用英文和中文教授不同的教学系统,包括铃木教学法,ABRSM英皇考级,和NCEA考级考试。