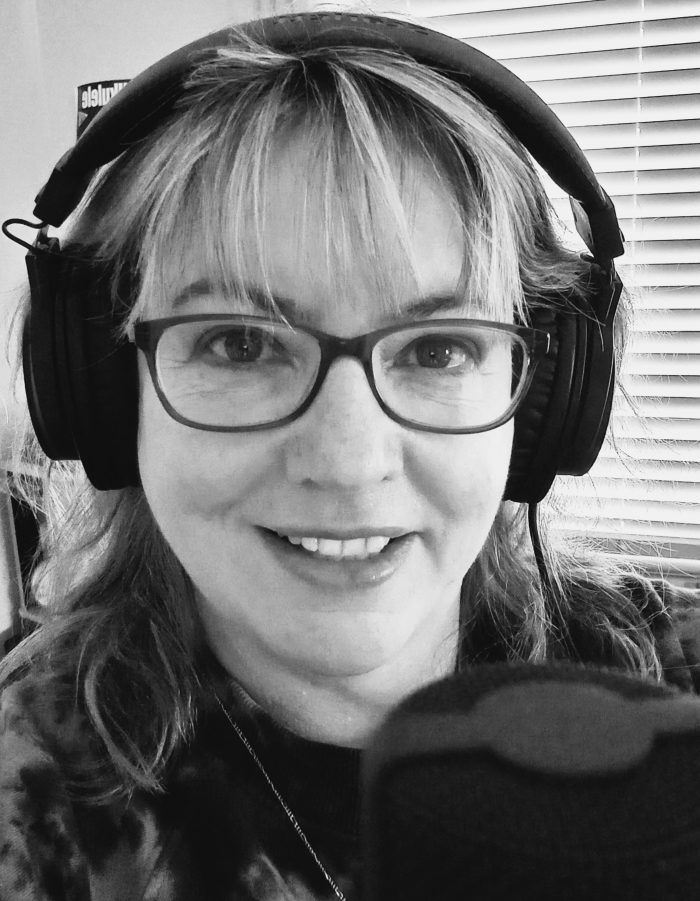 Gisborne
Singing Lessons | Artist development, Aural Lessons, Song Writing Workshops, Online Lessons, Posture for Singers and Instrumentalists
---
Qualifications:

Vocal coach and vocal technique instructor. Over 40 years singing experience, more than 10 years teaching and studying the voice.

Pricing:

Prices range from $30 to $80 (please enquire about options)

Styles:

Adult contemporary styles e.g. pop, rock, Gospel, country, jazz, folk, RnB, blues, dance, ambient, acoustic etc.

Suitability:

Ages 7 and up. All experience levels welcome.
---
Bio
Singing and teaching singing is what I love.  It's part of who I am and even though I sometimes step away, I keep coming back.  Music has been my constant inspiration for more than 40 years and I see myself as a lifelong student of voice, because there is always more to learn about the voice.
​My own vocal journey was turbulent.  I struggled to sing powerful ballads as a young girl with a sweet soft soprano.  I had to really push (shout) to achieve any vocal power.  This really messed up my voice and led to a number of vocal problems, including singing off key, vocal breaks, nasality and a weak tone.  Correcting the bad techniques took a few years, but with correct technique, knowledge and training I eventually found my vocal freedom.
​In my search for vocal freedom, I gained knowledge on how the voice works from a number of excellent sources both classical and contemporary, having had instruction in both.
​My vocal and musical experience includes singing professionally, recording a music album, voice over work for radio commercials, backing vocals for other artists' albums, lyrical content for artists' songs, collaborating with other musicians, producing/composing music on digital audio workstations, audio engineering, songwriting and vocal coaching.
​I believe my greatest strength as a voice teacher is that I'm able to see the unique potential of each voice I work with and as such, I would guide and encourage my clients/students to achieve all they can with their voice.
HOW OFTEN SHOULD YOU TAKE LESSONS?
If you've never taken lessons before, are a beginner or intermediate singer, need to learn advanced techniques like blending registers or belting, can't access your full voice or have vocal problems like singing off key, no volume or power, can't reach high notes, push or strain, etc., then I highly recommend taking regular weekly lessons until you have built up a solid healthy foundation for singing.
 HOW SOON WILL YOU SEE RESULTS?
This is different for each person and depends on a lot of factors, such as where you are personally on your vocal journey, skill level, ability to learn and apply techniques, frequency of practice, etc., but generally most of my students see an improvement within the first few weeks.  We also regularly record your voice so you can keep track of and hear your progress.  
​HOW TO PRACTICE?
As with any instrument, consistent practice is necessary to see good improvement in a reasonable amount of time.  Practice at home with focused vocal exercises specific to your needs, targeted towards quality whilst implementing healthy techniques and developing your voice.  Start with 30 minutes twice a week (beginners start with 15 minutes twice a week).  Each voice is unique, but generally more targeted practice is better if you want to see improvement quicker.
---
Teaching Info
I truly believe that everyone can learn to sing (assuming your voice is healthy) and should sing!  Singing is freeing and there's no better feeling than being able to sing your favourite song, freely, with no limitations, knowing your voice won't let you down.  I want everyone to experience that feeling and I'd love to guide and encourage you on your singing journey.  Whether you're a complete beginner or seasoned professional, vocal instruction can benefit your voice immensely.
​Think of me as a personal trainer for your voice!
I particularly want to encourage you, if you've experienced discouragement from others, to take lessons.  If you don't know how to sing, I can teach you.  Singing is a skill you can learn, like learning to play a new instrument.  It just takes practice, knowledge and time.
​I teach healthy vocal techniques that help balance and develop the voice to achieve a clear and even tone throughout the vocal range.  I ensure you have the necessary basic foundation to achieve a healthy strong singing technique.  Depending on your goals a typical lesson can consist of: ​
vocal scales and exercises

ear training exercises and listening techniques

rhythm and timing exercises

vocal pedagogy, including posture, breathing, articulation, diction, tone, resonance, vocal dynamics and more

practical singing skills and implementation of techniques learned

recording the voice

building self confidence and resilience

working on performances and songs 

implementing stylistic aspects and singing techniques

working towards a specific goal e.g. an audition 

perfecting advanced techniques like "belting"

upkeep of your voice and vocal health

analysing and working through vocal problems.
Free Introductory Session – I offer all new clients an opportunity to meet me, find out more about what I offer and discuss your singing goals.  This is usually a 30 minute session.  Please click the "book now" button on my website or contact me to make a booking.
Letitia Lindeque Vocal Coach, not only is she a beautiful person, she also has a very beautiful soul. Tayne has been with Letitia just over a year and she has done so much for him. Her style of coaching is very professional, her approach to the person learning is very patient, kind and caring. She can also cater for both genders, which is marvellous. She is honest and we just love her. Tayne will not miss a day of coaching with Letitia, and has not. So take mine and Tayne's word, she is the most experienced vocal coach I have come across, she knows her work and if you persevere with her way of teaching, you will never look back. Thank you Letitia, we appreciate all that you have done, hope you can put up with us for many more years.
Patricia/Tayne
Singing is a way to express myself and to have fun. Letitia taught me how to sing freely, she encouraged me not to be shy but to trust myself and my voice. To me it was really important to find the right techniques so that I won't damage my voice and Letitia definitely taught me that. She is an amazing teacher! She always believed that I could do it and showed me how I should practice to achieve my goals. She made singing so much more fun!
Miranda
Letitia is an amazing teacher! Her techniques are very unique yet effective. She makes sure you understand how your voice works and how to get the best out of it. Also, she keeps up to date with today's songs! I have really enjoyed all my lessons with her.
Gabrielle
Letitia is a methodical, diligent and professional person. She is able to provide structured guidance and motivate others to achieve their goals. She has been a huge support and inspiration for me and I am very pleased to recommend her.
Christine
Thank you very much, you are an amazing teacher. I never would have believed that I would be able to get to even half my singing ability that I am at today! I feel a lot more confident with my music and you gave me skills that I'll treasure for life.
Khaled