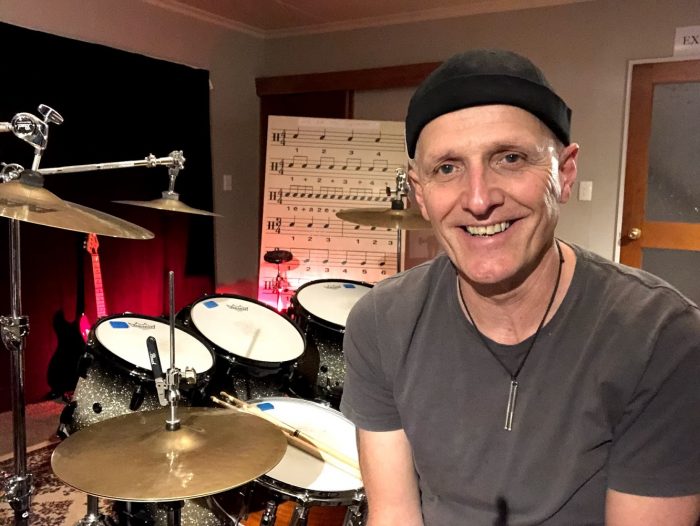 Dunedin
Drum Lessons | NCEA Music Tutoring, Online Lessons
---
Qualifications:

45 years of international touring, recording and playing experience, 20 years as a full time drum tutor

Pricing:

FEES: Drum Lessons: One to one tuition. $50 per half hour session. $70 for 45-minute session.

Styles:

If you're a brand-new drummer with a dream to play drums and make music, then you've come to the right place. And good on you, you've chosen a great instrument! Learning the drums is an exciting challenge that I can help you with. I'll put you on the right path from the very beginning so that you can learn to play with real confidence and ability. It's not a farfetched dream. It's a reality that you CAN do. I'd love to hear from you - so do it - take the first step and get in touch with me. I look forward to getting you started.

Suitability:

From 11 years to any age.
---
Bio
Marcel Rodeka has carved out an exceptional career as a professional drummer. He fell in love with music at the age of 10 and got his first drum kit at aged 14 and has never looked back. At 19 he became a professional drummer, joining in the formation of international touring and recording act, Mother Goose, originally from Dunedin, New Zealand. He has been a professional working, drummer ever since, working in Australia, the US, Canada and NZ.
For the last twenty years he has been playing in his hometown Dunedin, with iconic group, Oxo Cubans. The Oxo brand of dynamic entertainment and quality musicianship covers a wide range of musical styles and is enjoyed by appreciative audiences from all over the planet. The band continues to keep Marcel very busy. He is also in demand as a freelance drummer for all manners of shows and recording sessions.
Over the last 20 years Marcel has built an enviable reputation as an inspiring, full time drum educator. It's here where Marcel challenges and shares with his students his many years of international touring and recording experience and his specialist knowledge and skills in all facets of being a drummer.
And as a drummer who once dressed up like a pixie and hurled speed and explosions at stadium crowds from behind his three bass drums, he is still, in 2020, totally at home living and breathing drums and educating others.
---
Teaching Info
I am a full time drum tutor with my own dedicated studio in central Dunedin.  I teach brand new drummers and those already learning or playing who want to grow and develop their confidence, creativity and musicianship skills.
"Marcel became a significant influence on me as a young drummer . My interest in music grew as my lessons exposed me to a wide range of genres including Rock, Jazz, Country and Latin. In addition to broadening my musical horizons, my lessons covered the technical, theory and sight-reading skills that would see me through my NCEA music assessments and later my Music degree at the University of Otago. Every week Marcel brought an inspirational level of energy and enthusiasm. You wouldn't be able to find a more supportive teacher for drummers of any age or ability." Taylor Sizemore, Dunedin
Taylor Sizemore