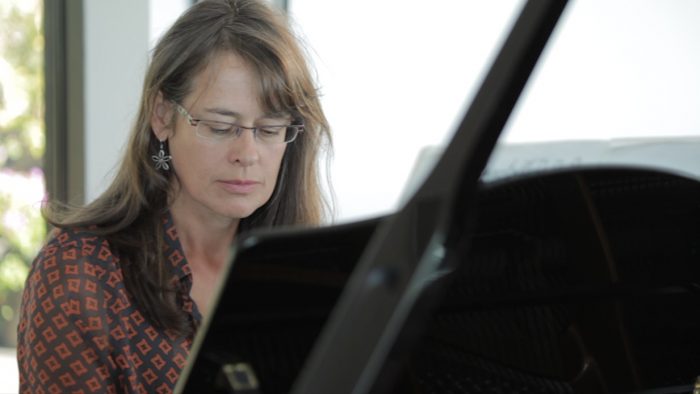 Christchurch
Piano Lessons | Theory Lessons
---
Qualifications:

ATCL, LTCL, LRSM, BSc Hons, IRMTNZ

Pricing:

free, no obligation, 30 min consult. 5 week trial - special price - $250 for five 40 min lessons

Styles:

mainly classical, sprinkling of jazz and contemporary styles

Suitability:

Adults of all ages and levels, beginners esp welcome
---
Bio
Marina Manning is an experienced professional piano teacher who works exclusively with adults. Her studio in Spreydon, Christchurch, presently comprises over 25 adult students of widely ranging age ( 20s through to 70s ) and ability. She has successfully taught students from beginners through to diploma level. In 2009 she was invited to present workshops to other teachers at the national conference of the Institute of Registered Music Teachers of NZ (IRMTNZ) on her work with adult learners.
In 1996 Marina was awarded a travel grant by the Associated Board of the Royal Schools of Music (ABRSM) to further her music studies in London. There, she gained the Licentiate Diploma of the Royal Schools of Music (LRSM) in piano teaching, with a specialty of working with adult students. Marina also holds both LRSM and the Licentiate of the Trinity College of Music London (LTCL) in piano performance. She has been teaching piano privately for over 20 years and also teaches music theory classes to amateur adult musicians.
Find out more at www.pianoforadults.co.nz
---
Teaching Info
www.pianoforadults.co.nz
Have you always wanted to play the piano but worry you are "too old"?
Or did you have lessons as a child and want to get back into it but don't know where to start? Is there a family piano sitting at home that you would like to see being used? Perhaps you would like to take some lessons to better support your children's musical education?
Whatever the reason, it's not too late and you are in good company. You will learn to read music and play tunes you enjoy. My students are of all levels from beginners starting from scratch right up to post Grade 8 level. They range in age from mid-20s through to 70+. So I can teach you too!
•individual tuition tailored to your needs and ability
•relaxed friendly lessons
•experienced specialist tutor
•learn at your own pace
•meet other amateur adult piano students at Buddy Groups
•play music that you enjoy
•optional performance opportunities
•coaching for piano and theory exams offered
"I wouldn't have been able to do this by myself – lessons bring focus and structure to my practice as well as inspiration and encouragement. I've learnt how to make the most of my practice time and have been introduced to a broader range of repertoire than I would have otherwise explored by myself. I've felt motivated and supported and met other adults embarking on the same journey. It's been the most wonderful thing, doing music – it's been really empowering and liberating"
RUTH – 70, Retiree