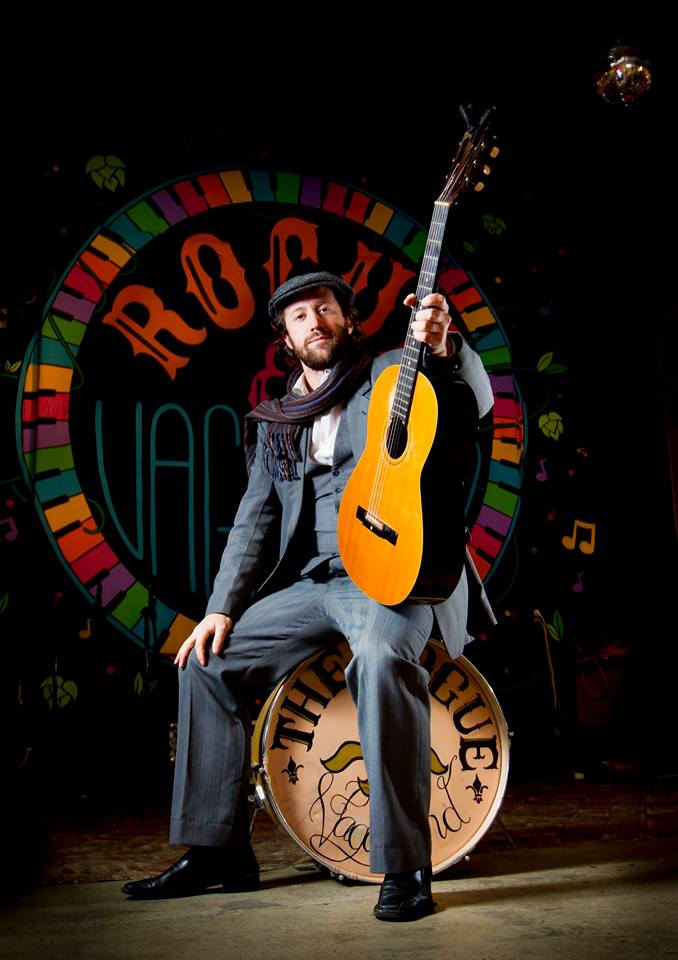 Wellington
Guitar Lessons | Drum Lessons, Keyboard Lessons, Piano Lessons, Singing Lessons, Trumpet Lessons, Ukulele Lessons | Artist development
---
Styles:

blues, reggae, jazz, swing, folk, pop, fingerstyle guitar

Suitability:

from age 10, beginner to advanced.
---
Bio
Mat started playing music at age 5, with keyboard lessons, and took up trumpet at age 8.
Since then he has been heavily involved in music and has played professionally since 2011, when he began to teach himself guitar, at one point completing 365 solo guitar and vocal performances in a year.
Mat taught guitar and ukulele at Berhampore school for 6 years, and taught at Amesbury school teaching keyboard, vocals, and drums, along with private tuition for the past 10 years.
---
Teaching Info
"As both a parent of one of Mat's music students and as an educator, I can testify to Mat's skill in teaching music. He is a natural with children and is able to balance encouragement and inspiration with just the right amount of pressure and expectation so that students are motivated to rise to the challenge and become better musicians.
My daughter has made enormous progress in both vocals and guitar under Mat's tutelage. She has pursued her interests, and branched out to find new musical interests that Mat has introduced her to. Best of all, she has grown in confidence by leaps and bounds, performing in front of others where she once would have rather hid herself away.
Mat is always friendly, flexible and easy-going and has made it very easy to slot his time with my daughter into our busy schedule. I highly recommend Mat for anyone seeking a music teacher for their child.
Matt Boucher, Deputy Principal – Thorndon School"