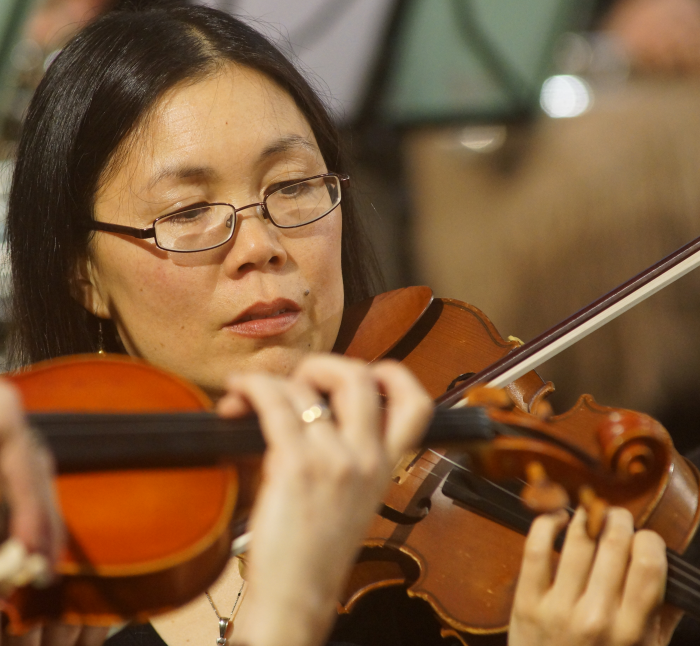 Auckland
Violin Lessons | Viola Lessons | Ensemble Coaching, Theory Lessons, NCEA Music Tutoring, Online Lessons
---
Qualifications:

Bachelor of Music Education; Diploma of Teaching Itinerant/Community; Diploma of Teaching Secondary

Pricing:

$35 half hour - $70 per hour

Styles:

Traditional, Classical, Modern

Suitability:

Age 4 upwards...
---
Bio
The Violin and Viola are amazingly expressive instruments and can enhance your life in so many ways!
Over twenty years, I have taught more than 400 lovely students the Violin/Viola and I am keen to share this wonderful activity with many more.
I currently teach the Violin/Viola in Auckland schools and have some availability for some private students in my Mt Albert studio.
I started learning from the Violin teacher at Auckland University while I was at High School and completed First Year Performance Violin.
Realising I was too chatty and not cut out to practise 4 hours a day I modulated into a slightly different Degree, Bachelor of Music Education whereby I still had Violin lessons and assessed Performances with current Queensland University Performance Teacher, David Matthews.
I still enjoy playing, in the latter part of 2019 have been filled with inspiration as First Violinist, playing with top New Zealand Solo Violinists in St Matthew's Chamber Orchestra. (Simone Roggen and Martin Riseley)
---
Teaching Info
I voraciously read String Teacher Books/Magazines at University, I have more than 200 books regarding teaching, have been on Suzuki gatherings, paid for my own travel to go to overseas String Teacher Conferences and keeping up with technology, use fun backings on my Fitbit & UE Boom during lessons.
I have worked as a Professional player as well as a trained and experienced teacher. I have been able to inspire and enjoy all ages and cultural backgrounds and teach using methods related to students age and personality.
I care about my students not just as Violin/Viola music machines but how learning this instrument can make them more intelligent, confident, expressive and resilient! (although I have high expectations about technique also – for individual students especially!).
Feel free to email or call me with any questions you have!
END OF YEAR CARD 2019 Dear Ms Edgar, THank you so much for being my viola teacher this year (and last year)! I've learnt so much from you and I can't wait until next year! Have a good holiday!
Sarah
END OF YEAR CARD 2019 You were my first violin teacher. So in my "musical life" you're a very big part of it. You made me a good violinist and for that I'm very grateful and thankful. Joining Chamber Group, Strings, (group I conducted) improved my playing a lot so thank you for recommending me to join.
Trizhia