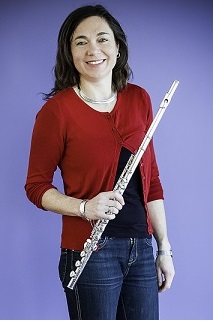 Wellington
Flute Lessons | Recorder Lessons | Theory Lessons
---
Qualifications:

LTCL

Pricing:

$20 per 30 minutes

Styles:

Classical, Jazz and others.

Suitability:

All ages, children and adults welcome
---
Bio
Merinda-Lee is a fun, professional and highly experienced flute teacher.
Merinda-Lee has taught flute to private students and groups for over 10 years and is a delightful teacher with excellent references. Merinda-Lee teaches private students and was the lead flute tutor at the Raroa Music Centre, Johnsonville for many years. She is a qualified flute teacher with LTCL Diploma from Trinity College and an experienced, player solo, chamber and orchestral performer.
One parent's comments, please see below under "Teaching info" for more.
"Merinda is a wonderful teacher. She has a lively teaching style that worked really well for my 10 year old daughter and I saw a tremendous improvement in her playing in a very short time. Merinda manages to make demands and get excellent results while still keeping the lessons fun. I have been very impressed and pleased." Mary Jasionowski
---
Teaching Info
Hi, I am a friendly, fun, professional flute teacher and performer.
Lessons are interactive, enjoyable and fun. It's all about learning the joy of music!
I create an engaging musical learning environment and am committed to help students to realise their potential.
I teach both traditional and Suzuki methods (when children learn to play by listening and imitating, the mother-tongue method). The classes are varied, interesting and include a variety of musical styles, classical, pop and jazz. Flute exams are available to students who are interested. I teach beginners to advanced, both children and adults. There is always time to learn new skills and new music.
I love teaching and my students love learning music!
Parents and student's comments/references:
"Merinda taught me numerous things in terms of music and learning to play flute. I enjoyed theory very much. It was an extremely enjoyable experience the way she taught it. I loved how she gave me the music to popular pieces I wanted to play (there were also pieces in my book that she assigned to me for homework). I was very sad to stop lessons from her as I moved house. I would highly recommend Merinda as an awesome flute teacher." Leon, Age 10, December 2017
"My daughter always enjoyed her flute lessons with Merinda-Lee. She has a warm and friendly nature and a very positive way of encouraging the student. She also made lessons fun and enjoyable. My daughter progressed well from her lessons, both from playing and being introduced to music theory. I would highly recommend Melinda-Lee as a flute teacher to anyone." Briar: July 2017.
"As an adult pupil returning to the flute after many years I found Merinda-Lee encouraging and supportive, quickly identifying the areas I needed to work on and providing a teaching framework that suited me."  Clare: October 2016
"Merinda-Lee taught my daughter flute for a year in 2015. Both my daughter and I appreciated her energetic and caring teaching style. My daughter was able to hone her flute skills allowing her to join her school band which was a wonderful experience. I would not hesitate recommending Merinda-Lee for Flute lessons." Kim O: Feb 2016
"Merinda-Lee has been teaching our 12 yr old daughter the flute for a relatively short time, but in that short time it became very obvious we've stumbled across an absolute gem of a teacher!  She has managed to get brilliant results, and our daughter enjoys her lessons. Merinda-Lee is skilled at including fun aspects, targeted exercises and age appropriate music into her lessons, with extra emphasis on the fun!  I can't recommend her highly enough" Mary W: June 2015
"Fantastic, interactive music teacher, adjusted her style to the ability and needs of my daughter." Charlotte M: Nov 2014
Please email or call 0212618520 or merindalee2008@gmail.com.
Look forward to hearing from you.