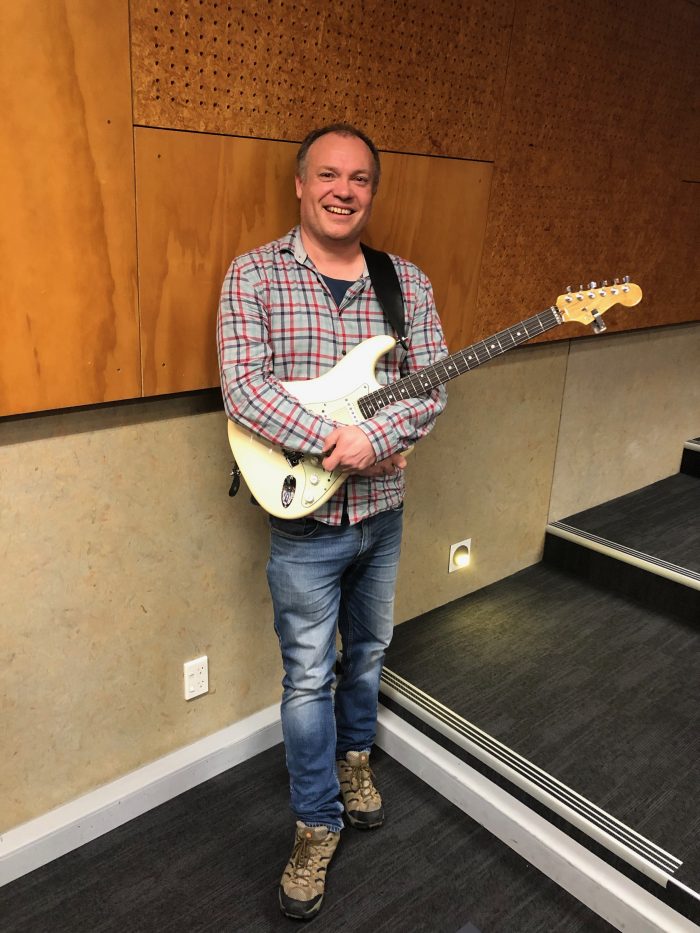 Christchurch
Guitar Lessons | Bass Guitar Lessons, Electronic Dance Music Production Lessons | Theory Lessons, Jazz Improvisation Lessons
---
Qualifications:

Bachelor of Musical Arts

Pricing:

$30 for half hour lesson

Styles:

Rock, Pop, Jazz, Folk, Funk, Gypsy swing, etc

Suitability:

10yrs and up. Beginner to advanced
---
Bio
I graduated form Ara in 1999, and am currently guitar tutor for the Ara Jazz program. I've spent many years teaching all ages guitar and have always had great feedback from my students, young and not as young :)
I've played around the country and around the world as a sideman for artists from Elaine Paige to Fiona Pears and use my extensive experience to teach real world instrumental skills that can actually be used in your band, ensemble or solo situation.
Lessons are taught from my studio at The Piano, on Armagh Street in Christchurch.
---
Teaching Info
I have a variety of programs to teach beginners. Which program taught will depend on the needs of the student, but I try to make sure we start with a good grounding in simple chords and rhythm playing before progressing too far. Music theory is introduced gently in the context of what is being learned.
Music reading isn't a common goal for guitarists, but can be an invaluable tool for those wanting to work in the music industry. I encourage students to learn to read at some level, and all students will learn to read the kind of chord charts you'll see when learning songs.
For more advanced students, I typically work with the student to determine how the lessons should be structured and what should be taught. I find once a student has progressed beyond beginner, they have a pretty good idea about what they want to be able to do with the guitar.
For students wishing to train for an audition to enter the Ara Music Arts programs, I can help with strategy, giving student the best chance of success as well as providing insight on what to expect from the program.