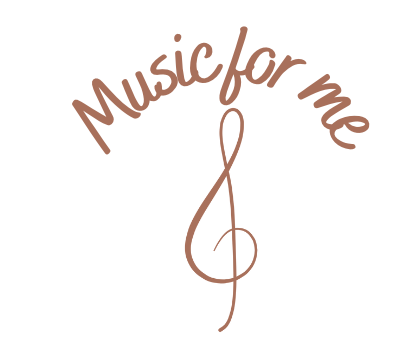 Auckland
Piano Lessons | Aural Lessons, Theory Lessons, Online Lessons
---
Pricing:

$40/half an hour lesson

Suitability:

4+
---
Bio
We are a newly found company; just very recently launched in Auckland. We started off in Sydney, Australia from 2016, with piano & theory lessons. At the moment we offer piano & theory lessons in South Auckland. We aim to expand in the future with a wide array of instrument lessons all over Aotearoa! 
---
Teaching Info
At Music for Me, we do things a little differently. Our lessons are tailored to each student's musical needs just like most other companies, but our approach is much more engaging & 'hands on'. We nurture our students with different types of games & a myriad of interesting activities; steering away from the traditional, boring method of rote learning an instrument so many others simply follow. Our aim is for children to learn the piano in a positive, supportive & most importantly, fun learning environment! We strongly believe in 'learning through play' to facilitate much higher, deeper understanding of concepts, rather than simple repetition, to substantially improve musical cognition. We also guide students with activities for them to continue the fun at home and we teach them how to actually practice. Most teachers harp on to their students about practice, perhaps reminding how to constructively practice every now & then. But without properly delving into efficient practice, students progress is a slow & painful process for them. At Music for Me, we show the crucial importance of practice & how to actually practice, in an engaging way. We do a regular, deep delve into practice methodologies with our students in a way which makes them want to actually practice (we all know how hard that is).
If you have any queries about our teaching philosophy, feel free to reach out to discuss the Music for Me way.
We look forward to meeting & teaching you!
~
Maddie 021 037 3218
musicforme.enquiries@gmail.com
9/2 "Wow I was very surprised with my son's sight reading skills! It's because you're a very good teacher- you teach him well so it's easy for him to understand."
E. Zheng
12/2 "My son is always happy when he comes here and he says he likes that you're his teacher."
B. Fei
7/12 Maddie is a funtastic piano teacher, had my 3 children with her in the past 4 years. She is always thoughtful, have lots of interesting ideas about the teaching. Most importantly she helped my children a lot about their AMEB exam. Will suggest her to every children, we very sad to see her moving otherwise will stick to her forever.
C. Zheng
26/1 My daughter had been learning under Maddie for 4 years, and I am grateful for all the teaching she has done for her. Maddie knows how to engage her students by teaching them through various fun methods to keep each class entertaining and engaging. This has resulted in her creating a close bond with my daughter as well as a safe and comfortable atmosphere for her to open up and play. In addition, she has great taste in songs to recommend, and I appreciated her flexibility in schedule as it had saved me many times due to unforeseen circumstances. I am grateful for the teaching she has provided my daughter over these years. Originally posted on Google Business Page
C. Lau
27/1 Maddy is an amazing teacher, she is patient and highly skilled. She is always prompt, friendly and approachable. She relates well to children. Her lessons are engaging and differentiated. I highly recommend her! Originally posted on Google Business Page
A. Ahmedi
27/1 Maddy teaches my 3 young boys piano every week. Although the lessons are online, Maddy ensures the lessons are interactive through the warm up games and activities. My boys enjoy the lessons and I am blown away with how much they have learnt. They thoroughly enjoy their lessons & are constantly wanting to play the piano. I am really happy that although other children their age may be glued onto tech & screens, my boys are glued to the piano & get that much needed mindfulness. Originally posted on Google Business Page
J. Ahmad
29/1 My daughters absolutely love playing piano! Maddie is an amazing teacher, she makes each lesson age appropriate, with lots of fun piano games and lessons that my girls can play with confidence. The piano lessons are catered to each of my daughters needs ranging from my eldest whose 15 to the youngest who is 8 she adapts each lesson to suit the child's temperament and age. I would highly recommend maddie if you're looking for a loving, enthusiastic, passionate & confident teacher for your future piano teacher. Originally posted on Google Business Page
Z. Yakub