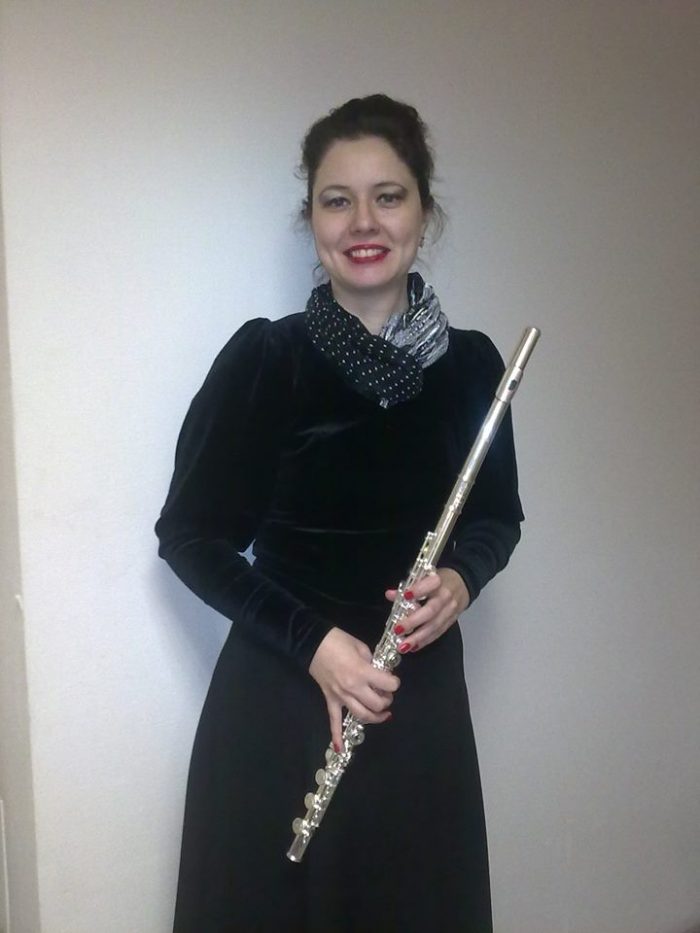 Christchurch
Flute Lessons | Keyboard Lessons, Piano Lessons, Recorder Lessons | Artist development, Aural Lessons, Ensemble Coaching, Theory Lessons, NCEA Music Tutoring, Online Lessons
---
Qualifications:

MEd Dip Perf BA Mus Masters

Pricing:

$50 - 30 min, $65-45 min, $80 - 60 min.

Styles:

Classical, Jazz, Contemporary

Suitability:

* FLUTE (all ages, all abilities, beginner - advanced)Music Theory from beginner to advanced
---
Bio
Hi there My name is Natasha,
I have recently moved to New Zealand from Perm in Russia
I love music and would like to teach my passion to like minded individuals and to spark the talent of music in my students and bring out the best of there abilities
Here is a little information about me.
I graduated from Perm University with a Masters Degree in Music majoiring in Flute in 2003
From 1994-1998 I Graduated at the Perm College of Music mastering the flute
From 1985- 1994 I Graduated at the Perm School of Music for flute
I worked in the symphony orchestra of the Perm Drama Theatre
• From 1999 – 2013 I taught flute at the music school at the Perm Music College
• From 1999 to 2012 I worked in the Perm Opera and Ballet Orchestra artist of the group of flutes. The orchestra has toured Europe and America.
• 2012-2014 I worked in the symphony orchestra of the Perm Drama Theatre.
I currently play for the Christchurch Philharmonic Orchestra and the Risingholme Orchestra
I currently played in the International Flute Symposium here in Chch 2017
LAIMRT -Leading Associate Membership 2020-2023
---
Teaching Info
I have been providing Flute lessons for over 20 years. As a musician, I continually strive to learn and improve my skills as a performer and a mentor. I aim to inspire and challenge my students to become the best possible versions of  themselves inside and outside of music.
Learning the Flute, Recorder, Piccolo and Piano
My goal is to make every lesson as productive, educational, and fulfilling as possible. I aim to provide the student the tools and resources to be able to achieve what they wish for.
Lessons I offer include
Flute, Recorder and Piccolo lessons for beginners to advanced and all ages
RECORDER (all ages, Descant Recorder up to grade 8 Treble Recorder)
Piano Lessons
Skills such as ear-training, sight-reading, and theory are simultaneously developed in order to create a comprehensive skill set that enables the student to play the style of music of his or her choice.
Elementary education
Aural Lessons
Preparing students for recitals and Flute exams
A variety of different styles of music: Classical, Pop&Rock, Jazz…
From grade 1 to advanced grades, I also have a concert once every 3 months at the Piano center with a accompanist for parents to see how there children are doing, this is a good way for students to meet like minded students.
I want to teach students to reach there goals in Music, I am very passionate about music and want to pass this passion on.
I can teach you at My home, your home, or at the Piano Center, whatever is the best for you
For Natasha...from Louise's mum says... "We're very lucky to have Natasha as Louise's flute teacher. Louise has been learning flute for two years and is making great progress. Natasha is experienced in many different instruments, she is very talented, patient and has a wonderful passion for playing and teaching. Louise really enjoys flute lessons and aural test with Natasha, we are very happy with Louise's progress. We highly recommend Natasha to anyone looking for a flute teacher. Thanks for your teaching and being best flute teacher ever!"
Louise Shen
I have been learning with Natasha for a year and I have been thoroughly enjoying it. She has a wide repertoire, which means that I'm always playing something new. She is firm about me playing the music correctly but she is also kind and patient, which is really good for learning. Learning with Natasha has been one of the best decisions I've made! Scarlett
Scarlett Stott
Vitalii really enjoys learning the recorder with Natasha, she is very experienced and Vitalii is learning quickly and is really enjoying the lessons, thank you very much Natasha for teaching our son how to play recorder and learn about music.
Smetanin Vitalii
Natasha has been my teacher for several years, now. I have gone from a complete beginner to playing in an orchestra and passing my flute exams with distinction. As an adult learner, I wasn't sure if I would ever be able to play, but Natasha is patient and encouraging. She can alter her lessons to fit your level, and she has a knack for motivating and challenging her students. I cannot recommend Natasha enough!
Felicity Boyd