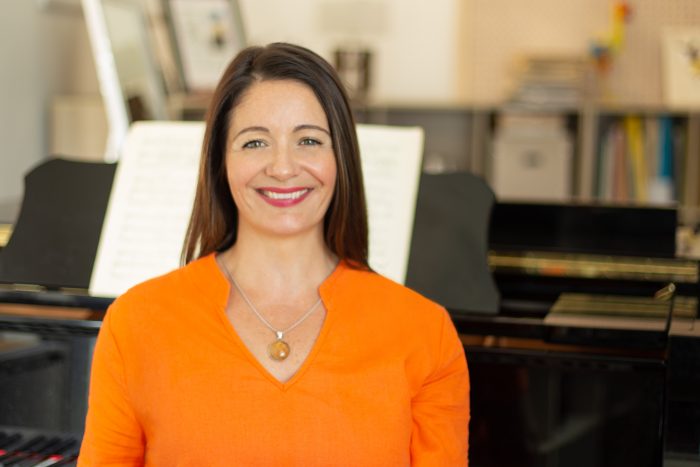 Christchurch
Singing Lessons | Online Lessons
---
Qualifications:

BMusArts, 29 Years Performance experience, NCEA Preparation, NZOnAir Grant recipient for New Recording Artist and Video

Pricing:

30 minutes $40, 45 minutes $60, 60 minutes $80

Styles:

Contemporary

Suitability:

Any
---
Bio
Welcome!  I have worked as an entertainer professionally since age 15. I am passionate about the Voice and about emotional and creative expression – it really does make us light up! I have lived and worked in Asia, The UK, Australia, and NZ. I am the Contemporary Vocal Coach at Rangi Ruru Girl's School, having been there since 2011. I am a Songwriter, having received NZOnAir funding twice for my Original Compositions. I studied at Jazz School and had Vocal Training under Ravil Atlas. I also attended Alexander Technique lessons for five years and Yoga for most of my adult life.
I like to use whatever is most helpful in my lessons. I use my intuition and work with a mix of energy and technique to help you discover your own sense of empowerment and expression. I have had wonderful experiences and results during the last eight years of teaching. I look forward to working with you!
---
Teaching Info
** Important: Please read first, cancellation information:
In event of sickness, you must notify me by 8:30am on the day of the booking.
In the event of cancellation for any other reason, I must receive 24 hours notice, otherwise the lesson will be charged for.
If you are in agreement with this, please continue reading!
It takes time, commitment and patience to build a voice that is healthy, easy and that we have full expressive control over.  
We need to re-pattern our breathing.

 

We then learn how to direct our mind and focus our breath into support.

 

We move from a speaking template into a singing template.

 

Then – we can add our emotional energy.

 
We use the breath in two ways: one, to relax and 'reset' ourselves, and become more present and aware of how we are feeling and where we are holding 'tight'; and two, as energy, which we harness and direct to power our notes, our singing, our emotion. 
Welcome to lessons that will open you, grow you, and introduce you to your voice at its most powerful. Welcome to becoming more at peace with yourself and more compassionate with your growth process. Welcome to finding who you truly are as an artist. 
I have technical tools, my intuition, and my desire to help you succeed. Let me pass the tools to you so that you can empower yourself. I am your biggest fan in lessons. Let me support you as you learn to champion yourself. 
To call Natalie a talented singing coach is not enough of a compliment to describe the full extent to which she has helped me to develop over the past 5 years. Whilst singing with her, I have not only improved as a vocalist but also as a person. Nat's techniques are incredibly personalised and the bond I have formed with her, has cemented my trust in her teachings and knowledge of singing techniques and exercises in general. Not only this, but the genuine friendship she has fostered with me, giving some incredible advice on life, happiness and passion is probably the thing that I cherish the most. These three aspects also come back to the emotion behind the singing practice, truly connecting with the lyrics and melody of the song. As soon as I walked in to the lesson, I could feel her welcoming and calming energy, I would often remark that the lesson room was my "safe space" and that it felt like another home. After every lesson, I left feeling lighter and more energetic, even on days where to begin with, I felt particularly sluggish and under the weather. Natalie is one of the most intelligent, talented and empathetic people I have ever encountered. Her passion for her job and her students is truly evident at every lesson. She has the ability to make everyone around her feel special. Anyone who has the chance to be coached by her is one lucky person.
Holly Manning
Natalie was my singing teacher/mentor for the 6 years that I was at high school. Throughout this time Natalie was extremely supportive and caring with my singing and also with life in general. Not only did my voice, technique and singing abilities improve, I gained confidence and received some sound life advice. Lessons with Natalie helped me a lot and I can honestly say I'd be a different person today without them.
Petra Law
Natalie Elms was my singing teacher while I was a student at Rangi Ruru Girls School, between the years of 2012-2013. As an developing adolescent, it was vital time for me to have a creative outlet to explore not only my vocal skills, but to take the time to discover which direction I would go for tertiary studies and into a professional career. It was with Natalie that I made the decision to study at NASDA (National Academy of Singing & Dramatic Art) and have continued to build a career as a Singer and and Actor. As a vocal coach, Natalie helped me to explored a range of vocal styles from Jazz to Musical Theatre and Contemporary. We would discuss and practice the importance of breath control for singing and work to develop my range and smooth out my vocal insecurities. She also encouraged me to perform publicly where and when I could, which gave me substantial confidence at the beginning of exploring my performing career. Natalie provided me with the fundamental skills for successful vocal control and performance and for that I thank her.
Sophie Petersen