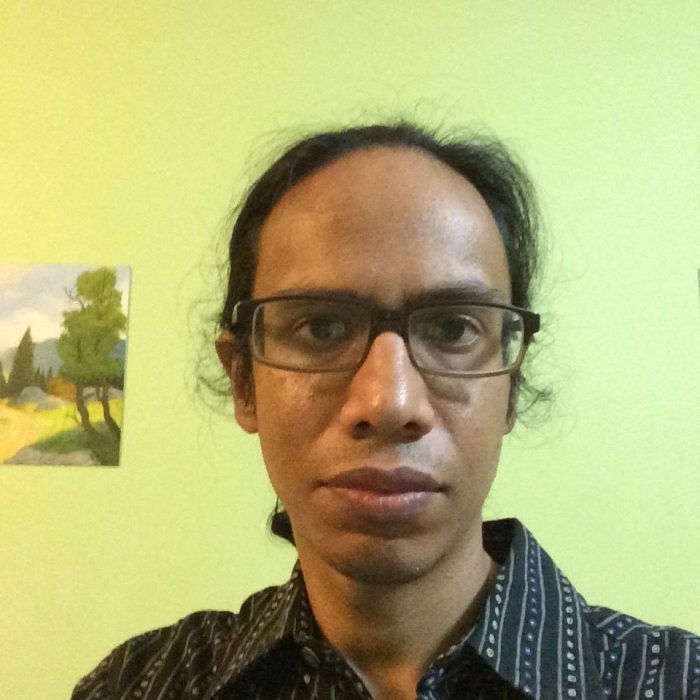 Auckland
Keyboard Lessons, Piano Lessons | Theory Lessons, Jazz Improvisation Lessons
---
Qualifications:

Bachelor of Music, Professional Music from Berklee College of Music

Pricing:

$60 per 50 minutes

Styles:

Jazz, Blues, Pop

Suitability:

Fourteen and above
---
Bio
Niduk Wijetilleke, is a graduate from Berklee College of Music and has taught at Berklee City Muisc, a program that teaches music to underprivileged youth free of charge.
Niduk was born in Sri Lanka to a musical household. His mother is a music teacher and Niduk started training in music in his early childhood. He studied classical music under his mother's guidance and also with teachers his mother sent him to.
When he was thirteen, Niduk heard jazz for the first time. This was a moment that changed his life. He became very curious about this music and wanted to be able to play it. When he was sixteen, he studied with a jazz piano teacher who introduced him to the basics of improvised music. His teacher taught him concepts like the Blues form and the blues scale.
Soon Niduk started jamming with the professionals and debuted in a concert performing jazz and an original composition in Colombo, Sri Lanka.
In 2001, Niduk moved to Dubai where he performed professionally for ten years. He played in all the major five star hotels in different formats including trio, in bands backing a singer and solo piano. He was also the resident pianist at the Dubai Grand Hyatt for three years continuously.
In 2011, Niduk was accepted to Berklee College of Music. At Berklee, he had the opportunity to study with master teachers in contemporary music such as Roberta Radley, Vadim Neselovskyi and Ed Tomassi. He took lessons with Vadim Neselovskyi, who is the pianist in Garry Burton's present band. Vadim not only taught jazz performance but also taught him composition. Niduk's work with Vadim won him an award from the piano department: The Multi-Keyboard Award in recognition of his contribution to the piano department.
While a student, he also taught with Berklee City Music, which is a program that teaches music free of charge to underprivileged youth in Boston. He taught jazz piano lessons and a music theory class.
Niduk graduated in December 2014 with a Bachelor of Music Degree in Professional Music.
---
Teaching Info
Berklee College of Music teaches music through the music of our time and jazz. My education along with my vast experience as a performer gives me a lot of insight into teaching in a way that is relevant and engaging to my students.
I would always demonstrate the concepts using song examples that I would perform. I would get my student to play along with backing tracks so that they would get the feel of playing in a group.
I also teach ear-training. Having studied with Roberta Radley, a master teacher and author in ear-training, I have collected many valuable exercises. I also make my own to suit the student.
Music Theory and Jazz Harmony are also my specialities.