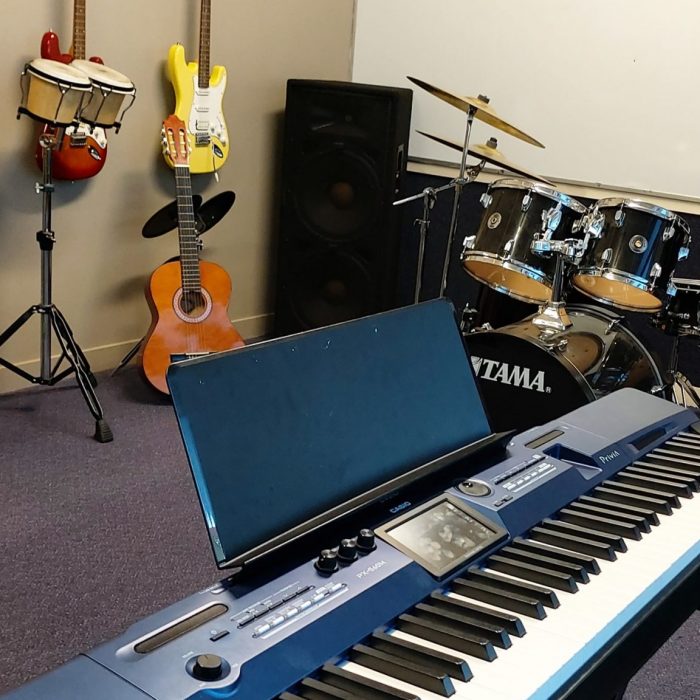 Christchurch
Piano Lessons | Bass Guitar Lessons, Choirs, Clarinet Lessons, Cornet Lessons, Drum Lessons, Euphonium Lessons, Flugelhorn Lessons, Flute Lessons, French Horn Lessons, Guitar Lessons, Keyboard Lessons, Percussion Lessons, Recorder Lessons, Saxophone Lessons, Singing Lessons, Trombone Lessons, Trumpet Lessons, Tuba Lessons, Ukulele Lessons, Violin Lessons | Aural Lessons, Ensemble Coaching, Theory Lessons, Conducting Lessons, Online Lessons, Posture for Singers and Instrumentalists
---
Qualifications:

Bachelor of Arts degree in Music Education

Pricing:

ranges from $20-$35 depending on the length of the lessons and the teacher

Styles:

NZ Modern School of Music curriculum

Suitability:

ages 5+
---
Bio
NZ Modern School of Music is a proven method and curriculum of teaching piano, guitar, recorder and drums but our teachers teach an even wider range of instruments.
With teachers sprinkled all over Christchurch and North Canterbury, there's bound to be a teacher close to you!
In Christchurch and North Canterbury, we have teachers who teach piano, guitar, bass guitar, drums, voice, flute, clarinet, saxophone, trumpet, French horn, trombone, euphonium, tuba, and more!
---
Teaching Info
We are teachers who use a variety of methods along with our NZMSM curriculum, including games and interactive methods.
Music should be fun, so we want to make learning music fun, too!