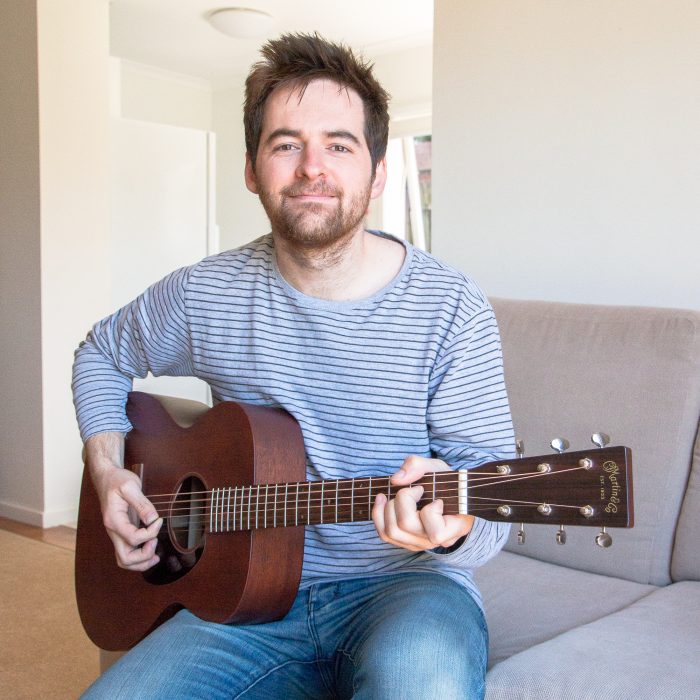 Auckland
Guitar Lessons | Bass Guitar Lessons, Ukulele Lessons | Artist development, Song Writing Workshops, Theory Lessons, NCEA Music Tutoring, Online Lessons
---
Qualifications:

Bachelor of Music

Pricing:

Starting at $25

Styles:

All contemporary styles

Suitability:

7+ all abilities
---
Bio
I have been teaching guitar for over ten years. Throughout that time I have worked in a variety of educational settings including specialist music schools, primary schools and secondary schools. These experiences have helped me to gather a wealth of knowledge to help new musicians develop their abilities in the most efficient way. I genuinely enjoy helping students grow and develop through learning and exploring music.
As a musician myself I have worked with a number of artists including Reece Mastin and Jamie McDell. I have also had my own songs and compositions garner national and international radio and tv play. I have a substantial amount of experience performing live and in recording studio environments.
I completed a Bachelor of Music at Auckland University in 2009.
---
Teaching Info
I offer guitar lessons at my home studio in Albany Heights and online. Guitar lessons are 30 minutes, 45 minutes or an hour long. Lessons are taught in alignment with the school term timetable and fee's for the term are due at the beginning of each term.
I am particularly interested in working with young beginners. For children under the age of 12 I require a parent or caregiver to be involved in the guitar lessons. This helps the child to practise inbetween lessons and therefore helps to maintain progress.
Teenagers may be starting out or some way along the road towards mastering the instrument. I like to use the Trinity Rock Schools Examinations for this age group.
I enjoy helping students develop their songwriting and musical self expression.
Not only is Olly a great teacher, he is a great guy who has inspired me to learn and write music. He has the skill and diverse music taste to play anything. I'd recommend him to any guitarist or songwriter.
Cameron M
Olly as a young teacher was instantly popular with his students, and was eager to learn as much as possible about pedagogy, student exams, lesson planning and all the elements that go into making a great teacher. I was always impressed by how much preparation he put into his lessons including developing original arrangements, charts, and backing tracks for his students of an individualized nature
Gareth Moore - Director School of Rock