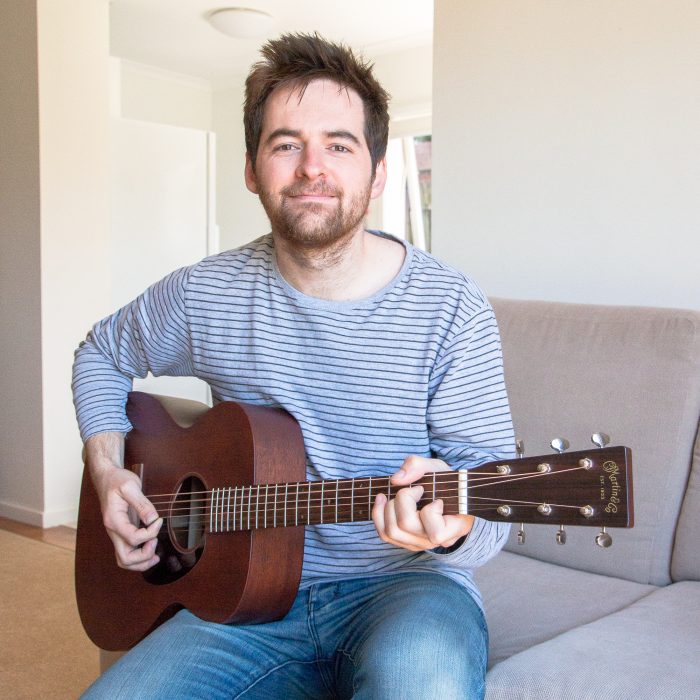 Auckland
Guitar Lessons | Bass Guitar Lessons, Ukulele Lessons | Song Writing Workshops, Theory Lessons, Mixing and Mastering Lessons, Skype Lessons
---
Qualifications:

Bachelor of Music majoring in Popular Music (University of Auckland)

Pricing:

$30 for half an hour plus a $10 call out fee (I come to you)

Styles:

Rock, Pop, Folk, Fingerpicking, Metal, Alternative, Country, Blues, Jazz, ... the list goes on

Suitability:

Ages 7+, all levels with an emphasis on beginner - immediate
---
Bio
Kia Ora, music has been an important part of my life from a very early age and I find joy in sharing my passion with others. I believe music can offer students a space to explore, learn and engage deeply, ultimately enriching their lives and personal development.
I have a Bachelor of Music from Auckland University and many years of teaching experience as a private teacher and at music education centres. I enjoy working with students helping them achieve their goals whether they are based on songwriting, guitar performance, playing in a band, music recording and production or sitting formal exams or NCEA.
Throughout my career I have played in groups with Reece Mastin, Jamie McDell, performed on TV shows like X Factor, One Breakfast and supported international touring acts like All Time Low. As a songwriter and producer I have written with artists from EMI and Sony and had my songs published worldwide. As a modern music teacher I have a unique combination of academic understanding and frontline music industry experience.
---
Teaching Info
My teaching is student centred which means I'm here to get alongside the student and help them along their musical journey, building on their strengths and addressing weaknesses. Some students will want to sit formal exams, others will want to focus on self expression such a improv and songwriting, or just learn to play a few chords and sing songs around the bonfire.
I'm open to all students regardless of ability or disability and provide a non judgemental, inclusive service.
Not only is Olly a great teacher, he is a great guy who has inspired me to learn and write music. He has the skill and diverse music taste to play anything. I'd recommend him to any guitarist or songwriter.
Cameron M
Olly as a young teacher was instantly popular with his students, and was eager to learn as much as possible about pedagogy, student exams, lesson planning and all the elements that go into making a great teacher. I was always impressed by how much preparation he put into his lessons including developing original arrangements, charts, and backing tracks for his students of an individualized nature
Former Music School Manager