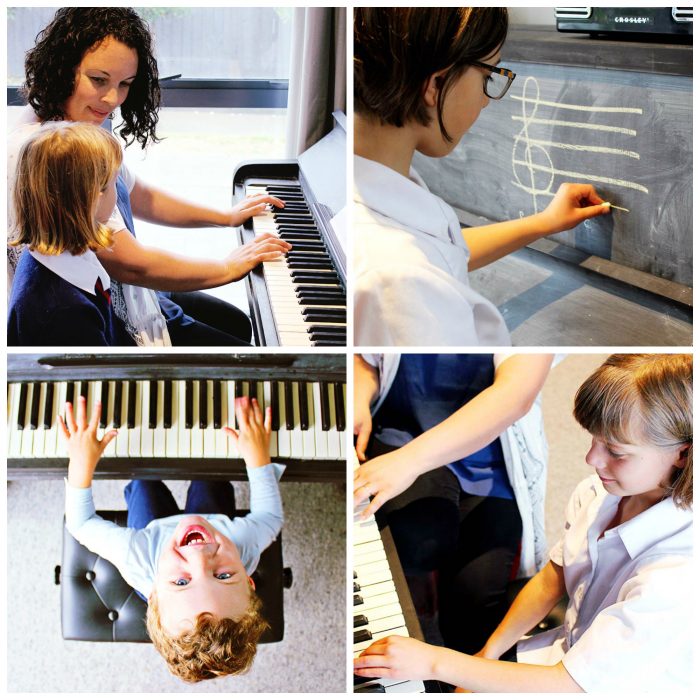 Christchurch
Piano Lessons | Keyboard Lessons, Recorder Lessons | Music And Movement For Under Fives
---
Styles:

Classical & Contemporary

Suitability:

Preschool Group & Individual Lessons, Beginner Group & Individual Lessons, Piano Exam Preparation, Adult Beginners
---
Bio
Playful music lessons that spark creativity, build community, and provide a strong musical foundation to encourage a lifelong love of music.
ABOUT BRIDEY
Hello! I'm Bridey Gibson, music teacher and eternal optimist. I'm on a mission to make music lessons even more fun through innovative teaching ideas, play based learning, creative expression, and engaging resources.
Based in New Brighton, Christchurch, I offer piano and recorder lessons for all ages. If you have any questions or would like more information then please get in touch. I'd love to hear from you!
---
Teaching Info
PIANO LESSONS
Individual lessons provide a strong musical foundation, an opportunity to explore creativity, and lots of fun! Students also take part in motivating challenges and incentives, plus an exciting range of musical games and activities.
PRESCHOOL GROUP LESSONS
Are you ready for preschool group music classes with a difference? The combination of music, language, and literacy means your child will be experiencing three of the best activities for developing brains.
PRESCHOOL PIANO LESSONS
Designed especially for preschoolers, WunderKeys combines music and imagination to provide a playful introduction to piano lessons for 3 to 5 year olds.
RECORDER KARATE
A motivational approach to learning the recorder. Students work at their own pace in small groups as they earn their Recorder Karate belts. This is a great first step in music lessons, offering an introduction to basic musical concepts in a fun and engaging way.
Check out the Pianosaurus Rex website for more information.
My son has really enjoyed his time at keyboard and gained a lot of confidence and learnt so much from Bridey. I really love her teaching style, she is so patient and introduces quite complex ideas using such fun games. I would highly recommend Bridey to anyone who asks.
Lee
In the time that I had lessons with Bridey I improved a great deal. I put this down to her ability to tailor the lesson to suit me, her enthusiasm and friendliness, and her dedication to teaching accurate technique.
Hamish
I was so lucky to find Bridey. My daughter progressed really well, but most importantly she felt really confident and excited about learning. Bridey made learning notes and keys effortless and lots of fun. Very quickly I was listening to my daughter play a whole range of tunes and enjoying watching her grow with the achievement.
Tess