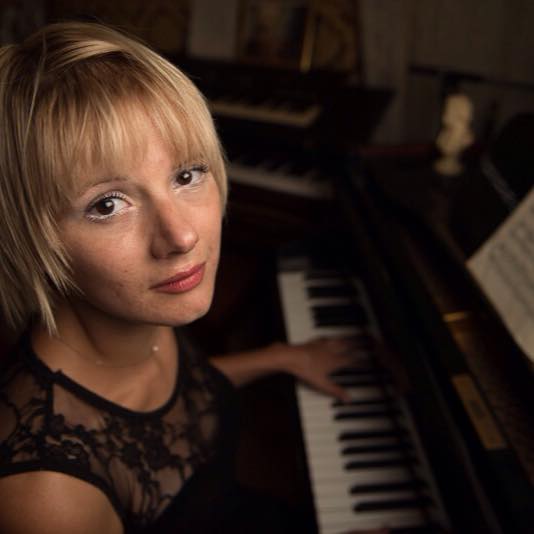 Christchurch
Clarinet Lessons | Bassoon Lessons, Flute Lessons, Keyboard Lessons, Piano Lessons, Saxophone Lessons | Theory Lessons, Composition Lessons, NCEA Music Tutoring, Online Lessons
---
Qualifications:

MMus, MTchLn

Pricing:

$30 for half an hour, $55 for an hour

Suitability:

beginner to intermediate for instrumental lessons and advanced for composition and theory lessons
---
Bio
I am an experienced and qualified music teacher. I studied at the Te Kōki New Zealand School of Music in Wellington and completed a Master of Music in 2012. Last year I completed a Master of Teaching & Learning in Primary Education at the University of Canterbury. I have been teaching for at least 6 years both privately and in a number of schools.
This year I was a co-convenor for the Composers' Association of New Zealand (CANZ) Nelson Composers' Workshop, a significant event for New Zealand's composer community especially for tertiary level composition students. I have had works performed and workshopped by the Hawthorn City Brass Band, Preston Symphony Orchestra, APO, NZSO, NZSQ, NZSM Orchestra, Capital Brass, CYO, Gao Ping, Andrew Uren, Richard Haynes, and Donald Nicolson amongst others.  I have been awarded a number of composition prizes including the Jenny McLeod Award for Compositional Excellence & the David Farquhar for Compositional Excellence. My composition thesis has been published by Lambert Academic Publishing.
---
Teaching Info
I'm happy teaching all ages but specialise in primary/intermediate. The lessons focus on technical skills, musicality, performance skills, composition skills, but most important of all to enjoy music.  If students would like to sit exams I can prepare them for these and accompany them.
"Pieta is a great teacher! Pieta is very nice and patient with her students. She understands how different students can have different ways of learning, and she sets tasks for them which are challenging but also not too overwhelming"
Bella - clarinet & sax student
"Pieta was a much loved and well-respected member of the teaching team at Thornbury Primary School. She was valued by all staff at our school. She always presented as a keen and diligent member of the team. She applied herself to all areas of school life with gusto. Pieta works well with students, staff and community and shows leadership potential."
Emma - HOD Music
Pieta has a strong passion for all areas of music including teaching, performing and composing. Not only is she capable in all of these areas, she is also exceptional.
Robert - Director of Music and Performing Arts at The Knox School