Auckland

Piano Lessons | Aural Lessons, Theory Lessons, Composition Lessons, Music And Movement For Under Fives, NCEA Music Tutoring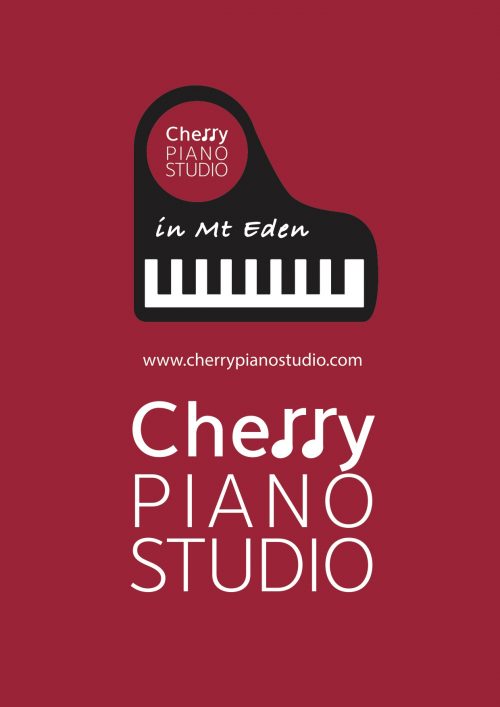 Qualifications: BMus in Performance (Hons), Master of Music Therapy, Registered Music Therapist (RMT)
Pricing: $35 30 mins 1:1 piano lesson, $25 45 mins 1:2 piano lesson, $17.50 45 mins 1:4 group piano lesson
Styles: Classical, Jazz, Popular, Gospel, etc.
Suitability: Age 4 to adults
Bio
Hello and welcome to future students and parents,
My name is Rebekah, Director of the Cherry Piano Studio.
From teaching at my house privately from 2006, I am grateful to announce that Cherry piano studio will open at a new location with new pianos & more piano teachers from 10th January! (Our address is 2A Rocklands Avenue, Mt Eden)
"Joy of playing piano together "
Do you want to learn piano? Learning piano should be fun, so you can experience joy of making music. Together with your passionate teacher, or with peers you meet at group lesson at Cherry Piano Studio, you will love and enjoy learning piano.
Cherry Piano Studio is a professional piano school near your place.
It means you can learn EVERYTHING about piano- whether you love Classical, Popular, Jazz, Gospel, or every style of music- we have experienced piano teachers who will meet your musical interest and boost your confidence.
We have strong & effective curriculum for young generation.
From age of 4 to 17 years old, there will be either 1:2 or 1:4 group classes running from Monday to Saturday.Group is divided according to similar age and level, so they can have more fun and learn faster together. They will learn similar lesson songs and duets songs to play with, as well as running performance class each week so they can listen and comment on each other's play.  We are not using bunch of keyboards and headphones and making very little progress over the year. You will be able to see how much progress your child can make week by week.  Children age from 4-6 will finish their introductory level (preliminary level) in a year time, and in a 6 months time for 7-8 years old children. We will use accelerated piano lesson book for age 8 and above, so they can go to intermediate level within a year time.
We welcome Adults – especially mums who can also teach your child piano at home.
We have piano teachers who are mums of a 16 months baby up to highschool kids, so we can easily connect to you and you can feel comfortable to learn piano from us. We will offer you not only piano lesson, but will allow you to come and practice piano anytime between mornings to 3pm during weekdays for FREE!
Profile of Rebekah- Director of Cherry Piano Studio 
BMus with Honours, University of Auckland
Master of Music Therapy, University of Melbourne
Australian Registered Music Therapist
Piano tutor at Michael Park School in Ellerslie
Rebekah Kim is a Kiwi-Korean pianist who can teach piano both in English and Korean fluently. Started learning piano at the age of three in South Korea, her whole family immigrated to NZ in 2000. In past years, she held lots of concerts and won several competitions in South Korea, Auckland, and in US (Texas). She has also performed numerous concertos with orchestra in South Korea and US for winning several concerto competitions.
​            Rebekah Kim has Bachelor of Music (with Honours) degree, major in Performance at University of Auckland. In 2012, Rebekah flew to Melbourne to complete her Master of Music Therapy course at University of Melbourne. She is now a qualified Music Therapist (RMT) who is capable in teaching piano for people with special needs.​ In Melbourne, she was a contracted piano teacher at a Music School in Eastern Suburb and taught piano in 3 affiliated primary schools during the daytime, as well as teaching at a Music School after school hours. Each year, she organised music events at primary schools and prepared student concerts, as well as holding a charity concert for public where Rebekah performed as a solo pianist.
After she got back to Auckland in early 2016, Rebekah created Cherry Piano Studio where she invited students to learn piano at her own studio in Epsom. Each year she held student concerts, visited rest homes with students to share joy of music with broader community. She has over 30 private students per week who are enjoying learning piano with Rebekah. She now teaches piano at Michael Park School in Ellerslie on Tuesday and Wednesday during school hours. She is excited to begin a bigger piano school with a team of amazing piano teachers form early 2018.  Rebekah will continue to develop piano school so people from children to adults may benefit from learning piano. Her vision is still the same- share the joy of music with broader community. Rebekah hopes to reach more people through piano, and to help people in needs through music.
​            Rebekah enjoys teaching piano, especially young children. As she learnt piano at an early age of 3 and met numerous piano teachers, she knows how important the role of a teacher for someone who will start to learn a new instrument in their life. Rebekah will conduct each lesson to be fun and creative as possible, and will balance between teaching few new songs and musical knowledge (music theory). Besides teaching piano, Rebekah can solely teach music theory for students who need to pass the ABRSM grade 5-theory exam. Rebekah has also vast experience as an accompanist for other musical instrumentalists. Also, Rebekah can train people who wish to develop their aural skills (up to grade 8 level) for any music exam purpose.​Together with teaching piano experience and work placements with various special needs people through music, Rebekah is confident to meet and teach anyone (regardless of diagnoses) who is willing to enjoy learning piano.
Teaching Info
1:1 piano lesson (3o mins, 45 mins, 1 hour)
1:2 piano lesson (lesson with siblings/friends)
For age 4&5, 6&7 years old – 45 mins 1:2 Group piano lesson: Fun & effective way to learn piano from early age
For age 8 and above- can be either individual or group, depends on family's decision or child's strengths. (group lesson is suitable for someone who performs better with peers, loves energetic atmosphere, likes to play and listen what others play)
Adults- never had chance to learn piano properly? You can now. It can be group lesson if you have friends to join.
Group theory lesson- Grade 1~3 level class & Grade 4 & 5 class for theory exam is available
Individual Aural training for exam purposes
Accompaniment package- 2 rehearsals and play at your exam date or concert at affordable cost.