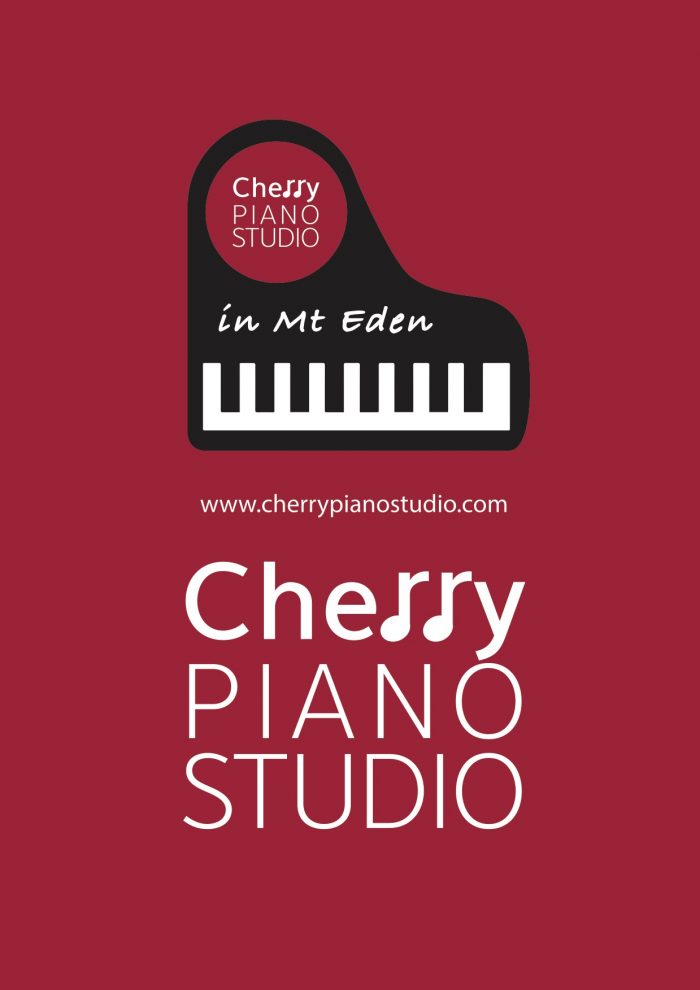 Auckland
Piano Lessons | Keyboard Lessons, Violin Lessons | Aural Lessons, Theory Lessons
---
Qualifications:

BMus in Performance (Hons), Master of Music Therapy, Registered Music Therapist (RMT)

Pricing:

$35 30 mins 1:1 piano lesson, $27 45 mins 1:2 piano lesson

Suitability:

Age 4 to adults
---
Bio
Hello and welcome to future students and parents,
"Joy of playing piano together "
Learning to play the piano is a joy that can last a lifetime.
Do you want to learn piano? Learning piano should be fun,
so you can experience the joy of making music.
Together with your passionate teacher, or with peers you meet at group lesson at
Cherry Piano Studio, you will love and enjoy learning piano.
Cherry Piano Studio is a new professional piano school near your place.
We open from Monday to Saturday, from morning until late evening. It means that
we are flexible in working hours and we may suit your preferable time and day. 
What is your favourite style of music? At Cherry Piano Studio, you can learn
different style of music- whether you love Classical, Jazz, Hymns, or everyday Popular,
we have experienced piano teachers who will meet your musical taste to boost your
learning. 
We have the strong & effective curriculum for the young generation.
If you are looking for a 2:1 shared group lesson, here is some information.
2:1 pair lesson is divided according to similar age and level, so they can have more fun and learn faster together. They will learn same lesson songs and duets songs to play with, as well as running performance class each week so they can listen and learn from each other's play. We will also incorporate music theory games or theory workbook at the end of each lesson for better music understanding. 
We are not using a bunch of keyboards and making very little progress over the year. That is why we only have up to 2-4 students per group. 
As a parent, you will be able to see how much progress your child can make week by week. All our teachers aim to encourage students to practice piano by themselves because they just love playing the piano. 
We welcome Adult students – from full-time/part-time workers to mums, dads, or grandmas and grandpas!  
Most of our teachers have experienced and still enjoys teaching adult students as we met many passionate adult students who are eager to learn piano. 
We also recommend you to join 2:1 group lesson, so you can support each other and enjoy learning lesson songs as well as duet songs to exchange part with. 
For enrolled adult students, we will offer you not only the piano lesson but will allow you to come and practice piano anytime between mornings to 3 pm during weekdays for free of charge. 
So why not enquire piano lesson at our piano studio? 
We look forward to meeting you soon. 
Kind regards,
Rebekah & 
Cherry Piano Studio Team 
---
Teaching Info
1:1 piano lesson (3o mins, 45 mins, 1 hour)
2:1piano lesson (lesson with siblings/friends)
For age 5-7 years old – 45 mins 2:1 Group piano lesson: Fun & effective way to learn piano from early age
For age 8 and above- can be either individual or group, depends on family's decision or child's strengths. (group lesson is suitable for someone who performs better with peers, loves energetic atmosphere, likes to play and listen what others play)
Adults- never had chance to learn piano properly? You can now. It can be group lesson if you have friends to join.
Group theory lesson- Grade 1~3 level class & Grade 4 & 5 class for theory exam is available
Individual Aural training for exam purposes
Accompaniment package- 2 rehearsals and play at your exam date or concert at affordable cost.
"Dear Rebekah and the Cherry Piano Team Thank you all so much for giving the students the opportunity to participate in such an amazing concert on Saturday. The breadth of talent at your school was showcased extremely well. An inspiration to all, Thanks again, Nila, David and Jason "
Jason
"Hi Rebekah, Fabulous concert yesterday and wonderful venue. Thanks for amazing year at your school. Mary certainly has a beautiful smile and great nature with the kids. Thanks again and look forward to another year with Cherry Piano Studio. Kind regards, Deirdre"
Izzi
" I would like to acknowledge my son Taka's piano tutor Mary from the Cherry Piano Studio, because Taka just started on July and two weeks later he was off from his piano lesson for two months as he was injured himself from football. Even though he was on and off from October to December, my son has much improved his skills and he did an awesome performance at the concert on December 8th. I give a big appreciation to the CHERRY PIANO SCHOOL for all the fantastic piano tutor. Thanks from Taka's parents"
Taka