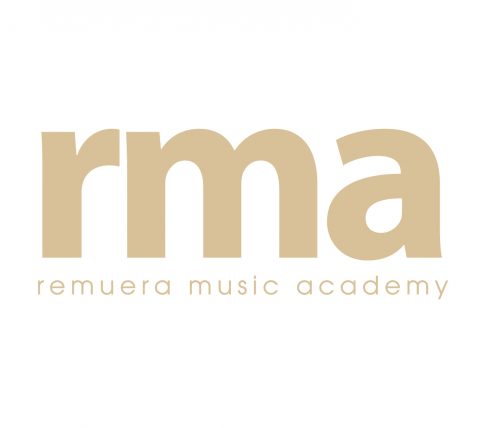 Auckland

Cello Lessons, Clarinet Lessons, Flute Lessons, Guitar Lessons, Guzheng Lessons, Piano Lessons, Percussion Lessons, Saxophone Lessons, Violin Lessons, Viola Lessons | Aural Lessons, Ensemble Coaching, Theory Lessons, NCEA Music Tutoring
Qualifications: All our teachers have Bachelor Degree or higher qualification, we are commited at both teaching and performing music
Pricing: Terms package, holiday package, group lessons and more choices
Styles: All Music Genres
Suitability: All ages and all stages
---
Bio
We are a private School of Music. We obtained Resource Consent from Auckland council for the purpose-built Albany School of Music.
Remuera Music Academy and Albany School of Music are under the same management team. We established our Remuera Academy first and our new School of Music is in Albany.
Remuera Music Academy has a team of teachers drawn mainly from the Auckland region as well as visiting artist from the New Zealand Symphony Orchestra, the Auckland Philharmonia Orchestra, the New Zealand School of Music at Victoria University and the School of Music at Auckland University.
Remuera Music Academy has grown rapidly in the last three years. The school has been acknowledged by New Zealand's major media and our students' parents are actively involved in different musical activities.
Our commitment to the highest level of music education is shown in our wide range of music activities. Besides ABRSM, TRINITY and NZMEB grades exams preparation, our students participate in music-exchange school trips to Europe and Australia, also participating in public Masterclasses with professors from the University of Auckland and internal workshops focused on each instrument. Our new campus, Albany School of Music, also endeavours to produce students who are not only technically and intellectually assured musicians, but vibrant and spiritually enriched an individual artist.
Greetings from the Head of the School
For the joy of being a music student in our school!
Music moves people of all cultures, and we feel the happiness in our daily life just from listening and playing instruments. These warm feelings are where we all started. We at the Remuera Music Academy and Albany School of Music would love to share these feelings, desires, and aspirations with you.
We will offer our students music training and learning of the highest standard, as well as a variety of opportunities to fulfill their dreams by learning from our high-calibre teachers who will employ the most effective educational methods.
Through continuing innovation, we will provide a superb level of school-concerts, master-classes, short-term intensive programmes and school holiday activities to meet our students needs and assist them to achieve their greatest level of satisfaction.
Grace Liu
Head of Remuera Music Academy &
Albany School of Music
Our Music Director is the New Zealand based German flautist and conductor Uwe Grodd. He first gained worldwide recognition when he won First Prize at the Cannes Classical Awards 2000 for the Best Eighteenth Century Orchestral Recording with his CD of Symphonies by J.B. Vanhal (8.554341). Performance highlights include eight concerts with the Mexico City Philharmonic, televised open-air concerts of the Handel Festival Halle, with a choir of 280 voices and the State Philharmonic Orchestra and a season in the Halle Opera House of Handel's opera Imeneo.
The Head of Piano, Rae de Lisle, has produced many outstanding young pianists, including prizewinners in the Sydney International Piano Competition, the Lev Vlassenko Piano Competition, the Bradshaw and Buono Competition in New York, and the Perrenoud Foundation International Piano Competition. In New Zealand in both the 2009 and 2010 National Concerto Competitions all three finalists had been her students.
Piano Programme Coordinator, Richard Kuan-Lin Liu, graduated with a MMus with First Class Honours in Piano Performance at the University of Auckland and a MMus in Accompanying at the Guildhall School of Music & Drama, London with full bursary. He has collaborated with various organisations including Auckland Choral, Voices New Zealand, University Singers, New Zealand Opera, Christchurch Symphony Orchestra, Opus Orchestra, Waitakere Orchestra, Queenstown Violin Summer School and Westlake Girls High School. He is now involved with the Pettman National Academy, Piano Program Coordinator for Albany Music Academy & Remuera Music Academy, as well as adjudicating regional competitions, and examining for NZMEB.
Strings & Baroque Programme Coordinator, James Bush Born in Christchurch, New Zealand, James studied with Ellen Doyle before leaving to complete his undergraduate studies with Christopher Bunting and Derek Simpson, graduating with first class honours from the Royal Academy of Music, London. This was followed by a Master of Music degree with Timothy Eddy at the State University of New York, Stony Brook. James later studied baroque cello with Phoebe Carrai and Markus Möllenbeck at the Hochschule der Künste, Berlin.
Visiting Professor, Takako Nishizaki, is one of Japan's finest violinists. After studying with her father, Shinji Nishizaki, she became the first student of Shinichi Suzuki, the founder of the famous Suzuki Method of violin teaching. Subsequently she went to Japan's famous Toho School of Music, and to the Juilliard School in the United States, where she studied with Joseph Fuchs. She was second prize winner in the 1964 Leventritt International Competition, and first prize winner in the 1967 Juilliard Concerto Competition.
Other music professionals at Remuera Music Academy are:
PIANO
Matteo Napoli – Piano
Matteo Napoli is an honours graduate of the Giordano Conservatoire in Foggia. As a soloist, chamber musician and recitalist he has appeared throughout Italy and Europe as well as New York, Mexico City, San Paolo, Kuala Lumpur, Japan, Tonga, Australia and New Zealand.
Fumie Kiuchi – Piano
Pianist, accompanist, composer and teacher. Fumie started taking piano and solfege lessons at the age of three. Fumie graduated from the Tokyo College of Music on Classical Piano Performance, also studied at Longy school of Music and The New school in U.S.
Yulia Sheynin – Piano
A qualified and experienced music education specialist with extensive knowledge and experience in the theory and practice of music education in a variety of culture and ethnic environments.
Eddie Giffney · Piano
New Zealand multi-instrumentalist Eddie Giffney recently received his Masters of Music with Distinction, majoring in Performance Piano at the Royal College of Music. He is now studying for a doctorate at the University of Auckland. He has achieved success on three instruments: piano, accordion and harpsichord.
Maree Kilpatrick · Piano
Maree Kilpatrick is studying her Masters of Music (performance) on piano with Stephen De Pledge at the University of Auckland. She received Dean's Prize for Music and a University Medal.  As a recipient of the Joyce Campbell Lloyd Scholarship, she studied with pianists in the UK and Europe for several months in 2012.
Teresa de Vries · Piano
Teresa was the recipient of three first in class awards (Musician's Health, Studio Pedagogy and Music Education Research Methods) and a Kate Edgar Trust Masters Award Scholarship. Teresa is a regular competition adjudicator and presenter of professional development seminars for teachers and workshops for students.
Laura Gu – Piano
Laura Gu, began studying piano at the age of four, has recently completed her Master of Arts in Music at the Waikato Institute of Technology, and in 2012 she had finished her Bachelor of Music performance degree at the University of Chengdu. She is commendable in teaching piano and music theory for young children and adolescents.
Sayaka Hughes – Piano
Sayaka Hughes, is currently in her last year of studying a Bachelor of Music at the University of Auckland, where she has a full academic scholarship. She is being taught by Head of Piano, Dr Rae de Lisle. She greatly enjoys teaching piano to students and has previously accompanied various ensembles and vocalists for concerts and competitions.
Tina Kim – Piano
Tina was a finalist in the National Christchurch Piano Competition and she has gained first prize at the Auckland University's Gala Concerto Competition. She also won the first prize at the 2012 National Young Performer Awards. Tina has toured the UK after winning the Royal Overseas League/Pettman Scholarships performing with the Trinity trio.
Ludwig Treviranus · Piano
Ludwig holds a Doctorate of Music from Florida State University. He was a finalist for the Beethoven International Piano Sonata Competition in Memphis (2009) as well as the Florida State Music School Chopin Competition (2010). Before his studies in Florida, Ludwig held a scholarship as a Maori/Pacific Island scholar to complete his Masters degree at the University of Auckland under Dr Rae de Lisle. In addition to performance and teaching, Ludwig is an active adjudicator for regional music competitions around the country.
WOODWINDS
Melody Lin – Flute & Woodwinds Programme Coordinator
Melody has taught flute and chamber music at The University of Auckland since 2008. She is the director of the Magic Flutes NZ, the University of Auckland Flute Ensemble. Melody is the Principal Flute of the Manukau Symphony Orchestra and performs with the Auckland Philharmonia Orchestra and the Pipers Sinfonia. Melody obtained her Bachelor of Music at the Sydney Conservatorium, she furthered her studies at The University of Aucklandwith Professor Uwe Grodd, gaining a Master of Music with First Class Honours and a Doctor of Musical Arts degree.
Clare Penny – Flute
Clare Penny (DipMus (perf), Cert TESOL, ABRSM, AIRMT) has played and taught in NZ, Europe and China, including 18 months living in Beijing. Recently, she re-entered Auckland University to achieve her Masters Degree.
Zoe Stenhouse-Burgess – Flute
Zoe has won a number of awards in the NZ Woodwind Competitions and NZ Chamber Music Competition. Zoe performed in the Concerto Concert of the 16th World Suzuki Conference in Matsumoto, Japan, and was selected for the final of the Australian Flute Festival Young Artists Competition. Zoe is a student at University of Auckland.
David Robertson – Flute
David has been the co-principal flute and piccolo player for the Auckland Youth Orchestra. In 2016 he was presented with the New Zealand Scholarship (music) by NZQA for academic excellence. David has been awarded the Confucius Institute Chinese Award (University of Auckland) in 2016.
Yunesang Yune – Flute
Yunesang has been recipients of the Auckland Philharmonia Orchestras Internship programme (2016) , Therle Drake award(2016), Finalist of the NZ woodwind competition(2012), Best performer of a NZ work(2012), and awarded the KBB award for her sextet "Les Six"(2015).
Tomomi Johnston – Saxophone and Clarinet
Tomomi performed at the final concert of the 2015 New Zealand School of Music's, Queens Birthday Chamber Music weekend and LECT presents tertiary chamber groups. Tomomi gained the top mark in NZ of Trinity College London Grade 7, passed the ATCL with distinction and LTCL in 2016.
STRINGS
Marcello Napoli – Violin
Marcello Napoli is a musician, teacher, researcher and writer, specializing in music education with specific interest in neuroscience, synaesthesia, and multi-sensory therapy.
Daly Li – Violin
Daly won the Manukau Symphony Orchestra Competition in 2014 and was awarded with a scholarship. Also in 2015 he was also awarded the Eleanor Spragg scholarship. He was awarded the Rive Cup of Excellence in Instrumental Music in 2011.
Martin Qi – Viola and Violin
Martin has been a finalist in both the NZCT National Chamber Music Competition and the ACMS Competition. Martin Qi has completed a Masters of Music at the University of Auckland specializing in Studio Pedagogy. In 2012 Martin was the assistant-principal viola in the NZSO National Youth Orchestra.
Charles Brooks – Cello
Charles is one of New Zealand's leading cellists. In a long international career he has been principal cello with the Shenzhen Symphony and Guiyang Symphony Orchestras, China, the Orquestra de Camara de Valdivia, Chile and most recently tutti cello with the Sao Paulo Symphony in Brazil.
James Yoo · Cello
James sang-oh Yoo is currently a cellist in Auckland Philharmonia Orchestra and Auckland Piano Trio. James has been awarded first prize in numerous competitions, including the Cologne University of Music and Dance Competition, NSW Concerto Competition and Australian Performing Arts Challenge.
Daniel Ortiz – Guitar
Daniel is currently the Director of Percuaction New Zealand. Daniel gained a Bachelor of Music at Javeriana University, Bogota Colombia in 2009. In 2013 he received a Graduate Diploma in Business from AUT. Now his guitar teaching experience spans more than fifteen years.
VOICE 
Catrin Johnsson – Head of Voice
Catrin is a Performance Teacher at the University of Auckland, New Zealand. She is a guest tutor at the New Zealand National Singing School. Catrin Johnsson was trained at the Royal University College of Music in Stockholm (Solo Vocal Course), where she received her Bachelor of Fine Arts in Music.  She completed her formal training at the Royal Academy of Music in London, where she graduated with a PG.Dip in Opera as well as a Dip.RAM and LRAM.
Clare Hood – Voice
Clare has received numerous awards and scholarships such as: the University of Auckland Research Masters Scholarship, Kate Edgar Educational Charitable Trust Vinka Marinovich Award in Music (2017) and the Evelyn M. Harris Scholarship, Anne Bellam Scholarship, Lilburn Trust Performance Award (Best Performer), Finalist in Dame Malvina Major NZ Aria (2016).
Terry Spragg MNZM – Consultant Adviser
Terry Spragg was made a Member of the New Zealand Order of Merit, MNZM, for her services to the performing arts, particularly in Manukau, South Auckland. Her career has been devoted to the advancement of music education with particular interest in the fostering of instrumental ensemble participation for youth and community musicians.
Contact us to book an interview lesson.
---
Teaching Info
Our schools have three teaching levels:
MASTER LEVEL: INTERPRETATION & MUSICALITY
ESTABLISHED ARTIST TEACHER: INSPIRATION & KNOWLEDGE 
MUSIC TEACHERS: TECHNIQUE & SELF-DISCIPLINE
——–
Our Group Classes are:
Music Language & Aural
Ensemble (duet, trio or larger formats)
Instrument for beginners (2 to 6 students per class)
Rhythm class
——–
Our teachers have been using both ABRSM and TRINITY syllabus. Recently we include the NZMEB syllabus in our teaching programme, because NZMEB have now achieved NZQA recognition for their music exams.
"When entrants enrol to be examined for NZMEB music exams, they can also enrol for NCEA credits for levels 1, 2 and 3 for solo and group performances. So all those entrants who cannot fit music into their school programmes can still gain NCEA credits with achieved, merit and excellence grades: NZMEB grade 3 (Level 1), grades 4 & 5 (level 2), and grade 6 (level 3).
NZMEB is the only music exam board able to offer this to their entrants."
Visit www.rma.ac.nz to find more about our team and music programs.