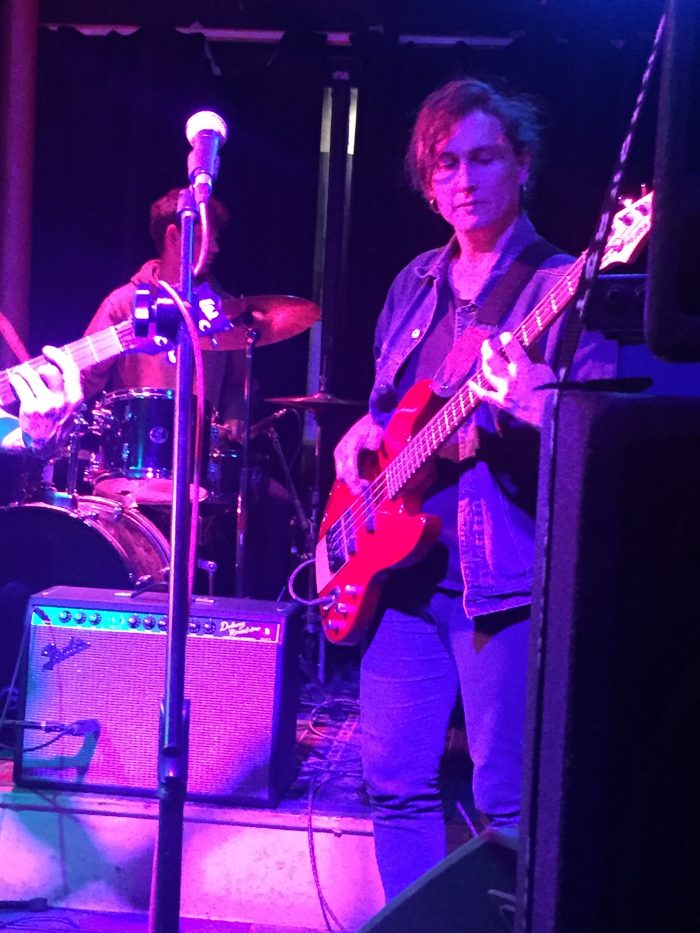 Wellington
Guitar Lessons | Piano Lessons, Percussion Lessons | Artist development, Aural Lessons, Song Writing Workshops, Theory Lessons, Music And Movement For Under Fives, Online Lessons
---
Pricing:

$60/hour

Styles:

Blues, Jazz, Rock, Improvisation, Singing and playing, Pop, Funk

Suitability:

Children and Adults. Beginner to Intermediate level.
---
Bio
Kia ora,
I'm Rachel. I'm from Colorado (USA) but have been calling Aotearoa home since 2017.
I've been a teacher for 15 years; I started out teaching gymnastics  and since then I have taught many different skills such as dance, martial arts, yoga and music. I've taught wide variety of ages from 5 years old to adults. All are welcome!
I've played in a few bands. I played percussion and rhythm guitar in a Balkan Jazz band and most recently I play rhythm and lead guitar in a indie/psychedelic rock  band.
My first instrument was guitar when I was a teen (very original ha), and later on I started playing piano and drums/percussion. I've dabbled in lots of other instruments:  accordion, bass guitar, cello, harmonica, jaw harp, etc…
The last few years I've been recording and producing my own music as well.
I'm also part of Wellington Batucada playing the caixa (snare drum).
I listen to a wide variety of music from all over the world and I'm quite interested in learning different styles of music. My current favorites are Sahara blues, bossa nova and funk.
---
Teaching Info
The first lesson will be to get an idea of where you're at with regards to your level and ability, the songs you'd like to learn, your goals for music, your learning style, etc.
Generally, I start my lesson with a little warm up, followed by a review from the last class/last song you were working on and then onto either focusing more time on that piece or starting a new song.
I base my teaching and learning around a 4 category approach :
Technique / Technical ability
Theory and Knowledge
Aural training (ear training)
Songs and Jamming
Ideally we would spend a bit of time on each aspect during our lesson but the class can be flexible according to you.
Most importantly I want to meet you where you're at with music and your instrument and tailor our class to you!