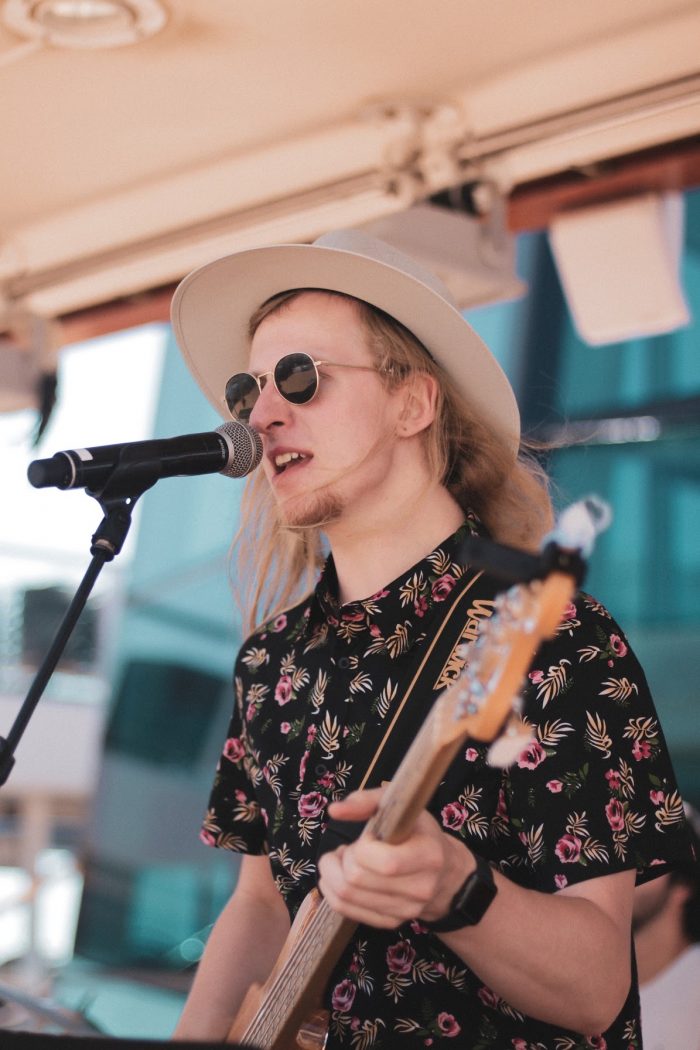 Christchurch
Bass Guitar Lessons | Guitar Lessons | Artist development, Ensemble Coaching, Song Writing Workshops, Theory Lessons, Composition Lessons
---
Qualifications:

BA in Jazz Guitar Performance

Pricing:

$30 per half hour lesson, $50 per hour lesson.

Styles:

Rock, Funk, Metal, Jazz, Fusion, Shred, Pop and Blues

Suitability:

7 + beginner to advanced
---
Bio
Robert is a professional performer and teacher from Christchurch. After completing his Guitar major in Jazz performance at Ara Musical Arts, he taught Guitar, Drums and Bass and played in a wedding band who did 93 gigs a year for the time he was involved.  After two years in Christchurch, he sought a more hands-on musical experience in one of the cultural capitals of the world… Melbourne, Australia. In Australia, he took part in mentorship with some of Melbournes best musicians and producers and developed his own unique playing, songwriting, teaching and production skills, becoming a diverse player able to triverse most musical situations.
In January 2020, after spending two years immersed in the Melbourne scene, Robert sought to push his playing to another level by accepting a contract playing Bass Guitar on the luxury cruise ship "Celebrity Reflection". During this time, Robert played a diverse range of daily shows for 3 months before Covid-19 stopped the world and forced him to return home to Christchurch in July of 2020.
Roberts vast experience earning a living playing music has given him an emersion in performance and access to amazing musicians that most don't get to experience. This, coupled with his proficiency in Drums, Bass, Guitar and Singing means his understanding of the contemporary band or production is deep and can be explained with an ease understandable by anybody.
Check out this playlist of Roberts Playing on his Youtube Channel!
---
Teaching Info
Robert believes that love of music comes from being inspired by new ideas and concepts. In his lessons, he finds out what makes each student tick so he has a firm understanding of what his students want out of music and out of the instrument.
He also makes sure his students have a solid understanding of the fundamentals, including correct picking technique, hand positioning and fret board note knowledge, all while learning songs they like!
Also included:
– Improvisation
– Scales
– Learning songs by ear
– Ear training
– Practice techniques
– Amps, Guitars, Effects Pedals and Tone
– Songwriting
– Composition and production
– Music theory, music notation and tablature
And most importantly… INSPIRATION